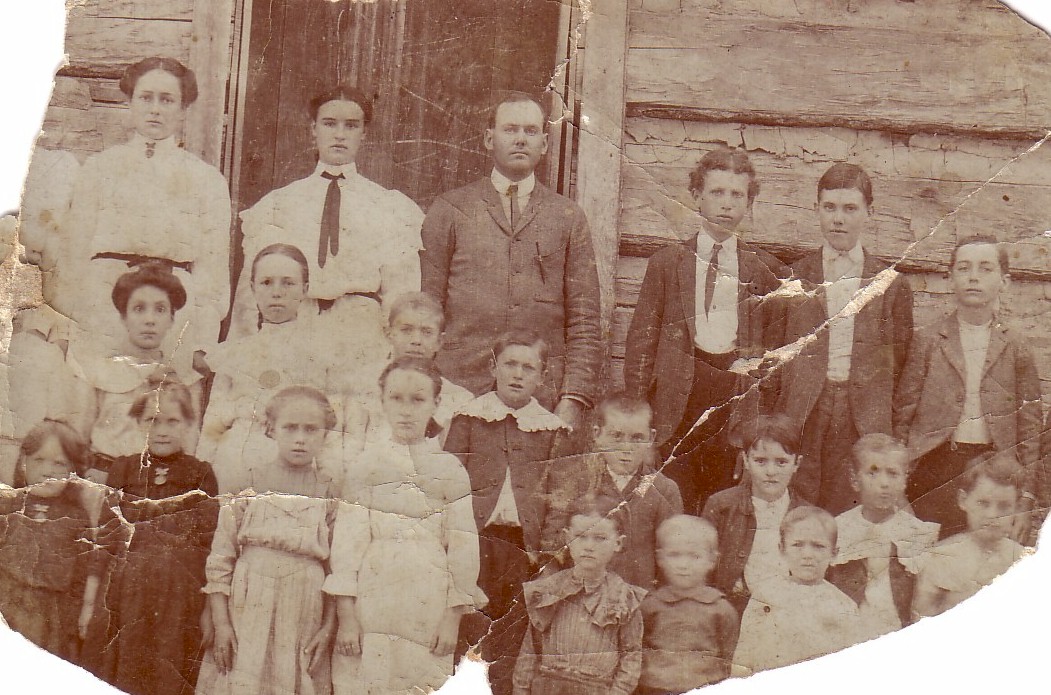 Myrte Harmon at school - Abt. 1905
She is the girl in the doorway to the left of the male teacher. She was about 15-16 at the time. Note the huge timbers in the log cabin school. Don't have a location yet.
Submitted By: Morris & Lavelle Shepherd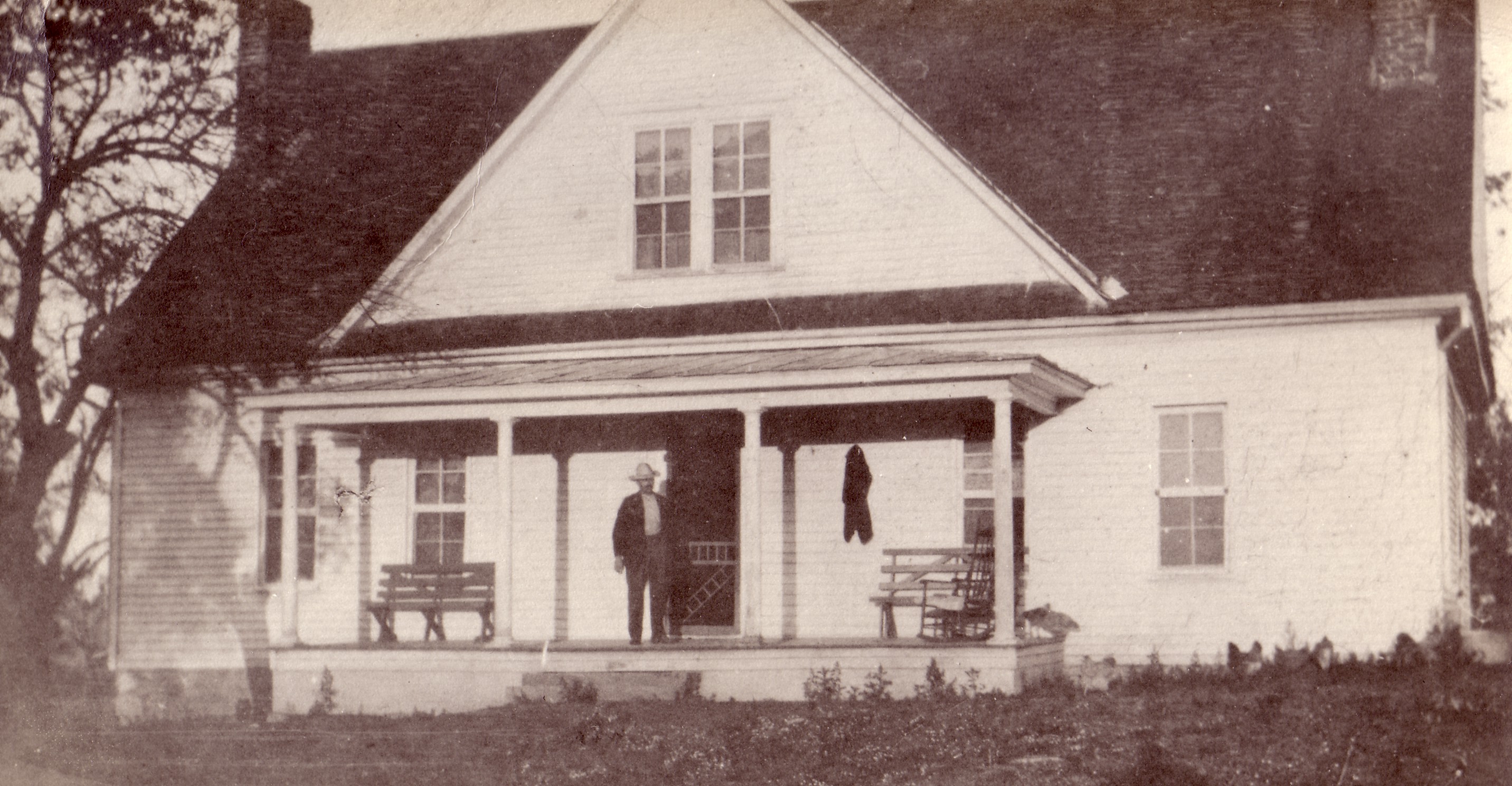 The Tri-County House
Home of William Lee Farris Jr. and Sr., (my wife's (Wilma Lavelle Farris) grandfather and greatgrandfather). It is mentioned in "An Adair Co. KY History, Vol I" by Michael C. Watson. On page 44 he states that Adair, Green and Taylor Counties have a common corner in the western room of this home. It probably made paying taxes, voting etc. difficult to determine.
Submitted By: Morris & Lavelle Shepherd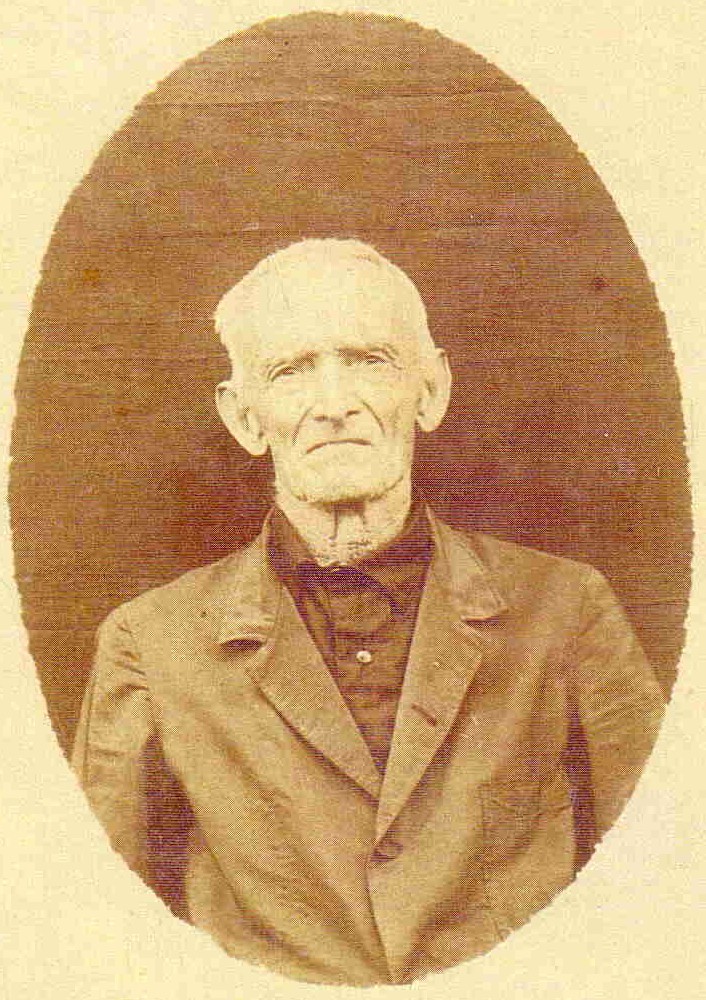 William "Billie" Blair
He was born March 5, 1822, married Serena King Sloan Blair Dec 6, 1846 and died Dec, 20 1907. He was 85 years, 9 months and 15 days old. He had 13 children.
Submitted By: Morris & Lavelle Shepherd