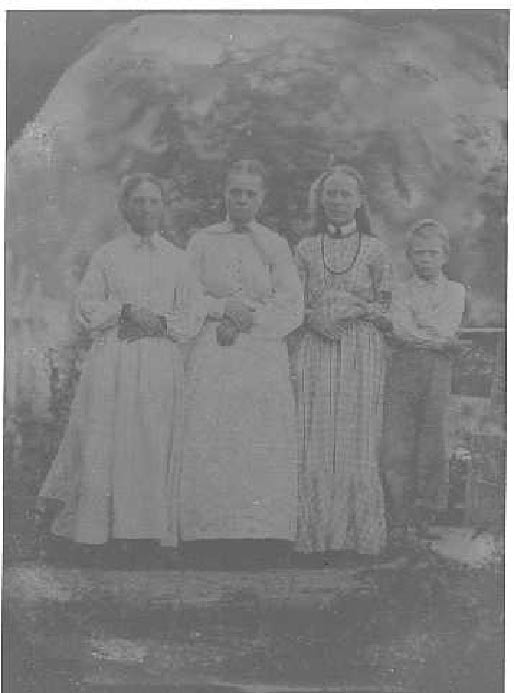 Burk Children: L to R: unknown, Amanda Elizabeth, unknown, Micajah.
Taken ca. 1870. It is likely that the unknown women are Margaret and
their mother, Elmira.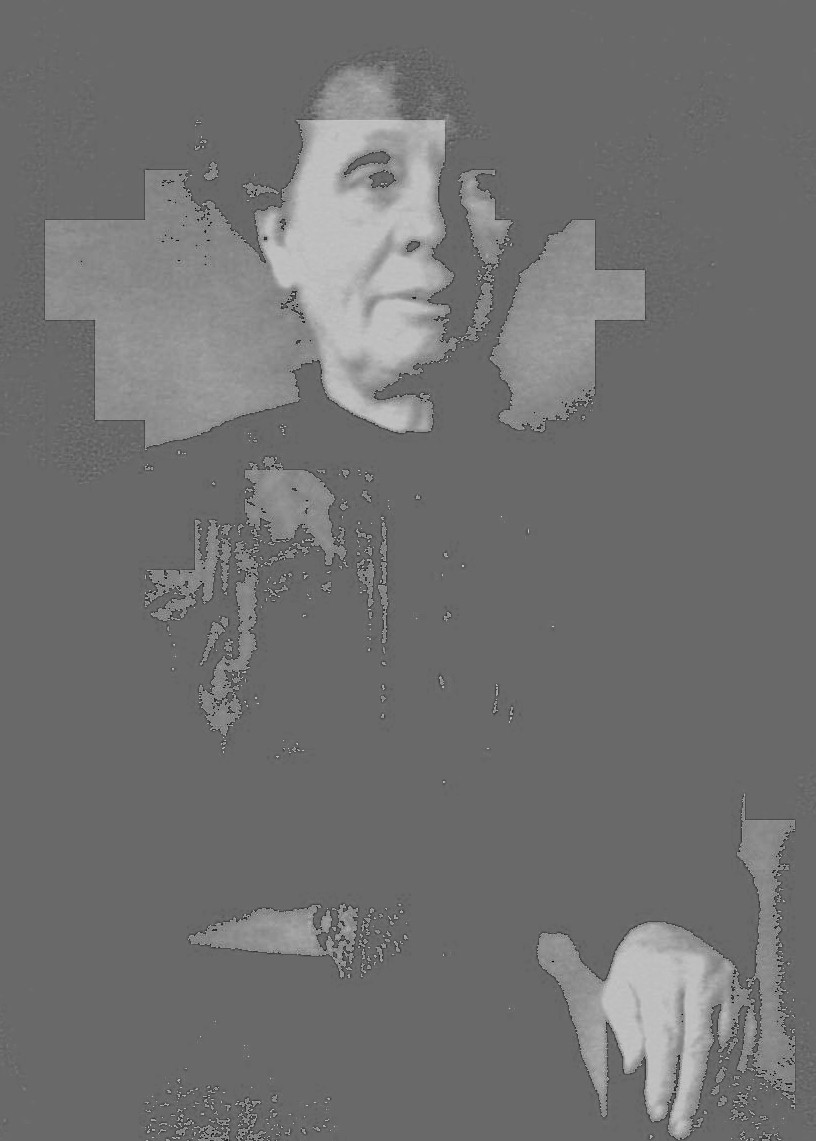 Amanda Elizabeth Burk Shackelford, ca. 1920s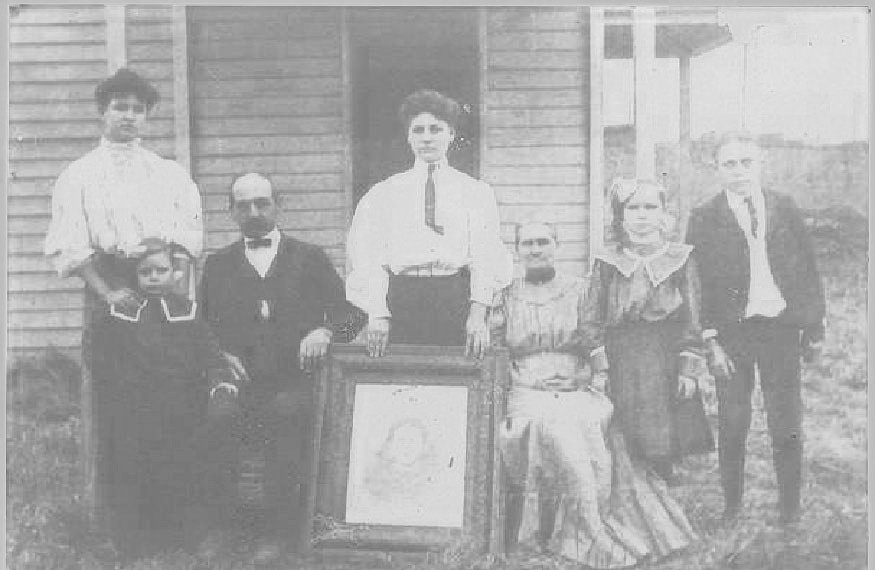 Joseph Burk Family: L-R: Lela, Abby, Joseph, Mary, Betsy, Ella (Cathe?)
and James. It is believed that the framed portrait is Annie.

Information and photos submitted By: Jennefer and Ray Burk
Anderson and Elmira Nunn Burk of Va. settled near Breeding, KY around 1860. The area in which they lived became known as "Burk's Ridge" but
is now known as "Greenbrier Rd". They were the parents of seven children: Margaret, William, Wesley, James, Amanda, Joseph and Micajah.
While most of their children married and moved away, their daughter, Amanda Elizabeth, remained on Burk's Ridge for several years. She
married Thomas Allen Shackelford in 1874. Because her husband often left her and their children to fend for themselves, "Bettie", as she
preferred to be called, managed, with the help of her parents until their deaths, to raise her family. Anderson and Elmira died after 1890
and are buried in a field at the top of a hill on what used to be their property. They have no headstones and their graves are marked by large
rocks. Bettie eventually divorced her husband and moved to Indianapolis, IN to be closer to some of her children. She was hit by a
car and killed in1930 at the age of 74 and is buried at Crown Hill Cemetery in Indianapolis. She has no headstone. Her youngest brother,
Micajah "Cager" Burk, remained on the ridge until his wife passed away and then went to live with a niece in Louisville, where he died and is
buried. He and his wife had no children.