Salt Peter Cave Road & Hwy. 61
---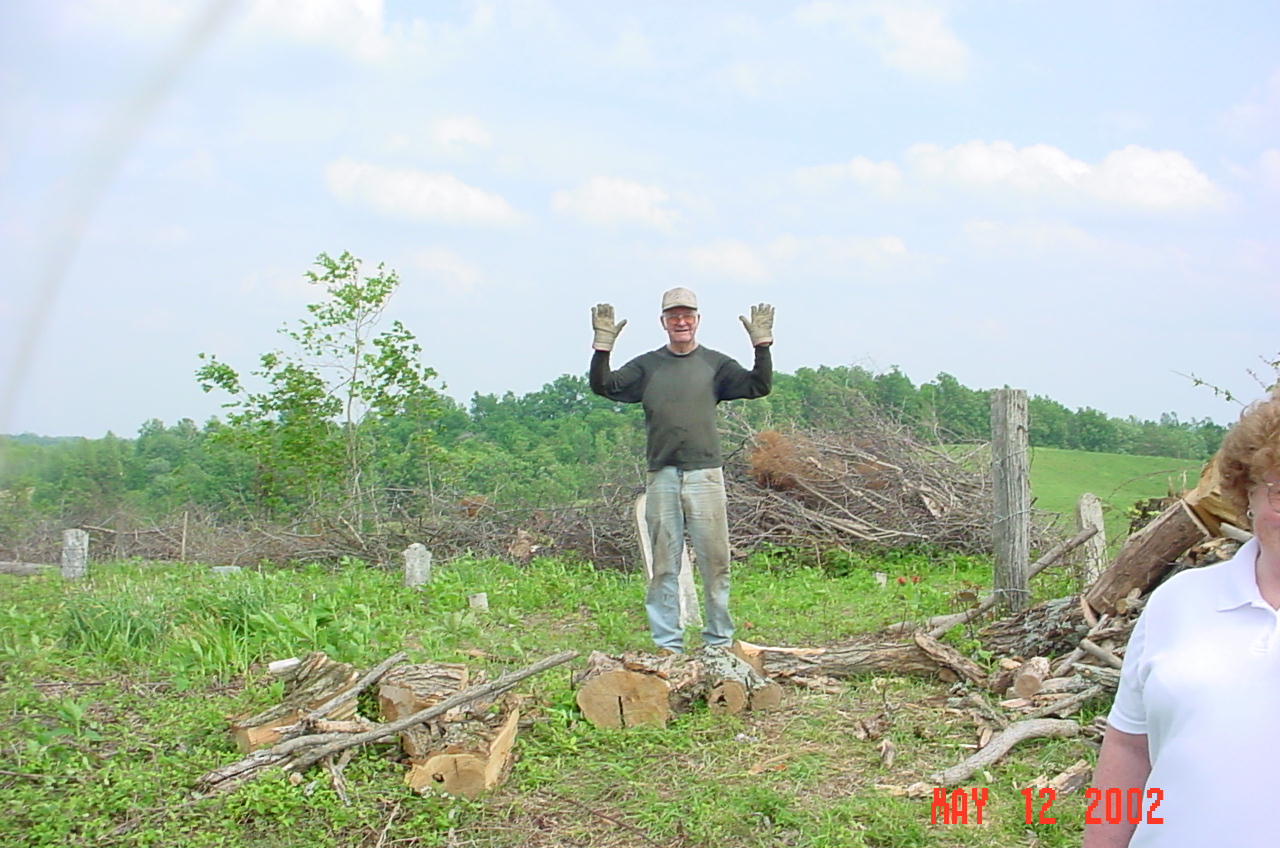 This is a new found cemetery that is being cleaned up by Pete McKinney s/o Virgil McKinney. This cemetery is on what is now owned by Bryan Merley and as Pete told us was previously owned by Terry Coomer and before that it was maybe a Reece farm. This cemetery sits on HWY 61 and on the corner of Salt Peter Cave Rd. There are many broken headstones in there and several slate rock stones and some of the headstones that are readable are:
Alice E. Firquins born Feb 13, 1860 died Oct 10, 1920..
Ellen wife of J.B. Simmons born March 30, 1827 died March 16, 1913
J. B. Simmons born May 1833 and died March 1904 (Masonic symbol on headstone)...
W.T. GIbson born March 30, 1885 and died Feb 25, 1886..
L.W. Moore born Dec 15, 1862 died Jan 27, 1893...
Eliza wife of T. Gibson born Feb 5, 1903 died 1956..
Gene Gibson 1882-1915
Bessie Jessee born May 10, 1881 died Aug 19, 1921
M.O. GIbson born June 10, 1858 died June 24, 1912
Gibson Feb 4, 1859 died Jan 14, 1887.
These are all at this point that are readable. It is a good size cemetery that has not been visited for years and the cows that were in the pasture have destroyed some of the headstones.