If you have Carroll County information such as Census reports, marriages, births, deaths etc. and are willing to become a lookup volunteer, please email me... thanks!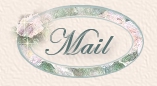 1. Please do not ask our volunteers to lookup "general" surnames. Be specific as to who you are looking for! And give the volunteer as much info as you can!
2. Do not ask for more than two names per lookup!
3. If you would like for a volunteer to make copies of documents, please be willing to send them the "cost" of the copies!
4. And please, be sure to "Thank" our volunteers!
Our genealogy volunteers are willing to do research look ups that are available to them. The genealogy look ups are "FREE OF CHARGE". Volunteers may ask for reimbursement charges for copies, postage and travel expenses. Please Allow 5 - 10 days for your volunteer(s) to answer your look up request. We do get lots of people needing "Look Up Requests", so please be patient while they work quickly on them.
Resource Lookups
I will look up newspaper articles, courthouse records, etc., or books at the library. Please be specific about who you are looking for and please do not ask for more than two names at a time... Thanks! Phyllis McLaughlin
---
1790 Kentucky Census
I am willing to do lookups.
---
Phil Monroe is willing to do Lookups in the following books:
Kentucky Probate and Church Records Vol 1&2,
Kentucky Marriages 1797 - 1865,
Abstracts of Early Kentucky Wills and Inventories,
Revolutionary Soldiers in Kentucky,
Kentucky Soldiers of 1812,
Kentucky Pension Roll of 1835.
Please put the name of the book in your Email subject line!
---
GenLookups - Kentucky Look Up Volunteers
Paid Genealogy Look-Ups

Neither the USGenWeb, Carroll County KYGenWeb site nor the webmaster gain any money from payments made to researchers listed below. All transactions will be between the paid researcher listed below and anyone who uses his/her service only. By placing a link on this page, it should not be considered an endorsement of any kind. They are posted for our researchers' convenience only.