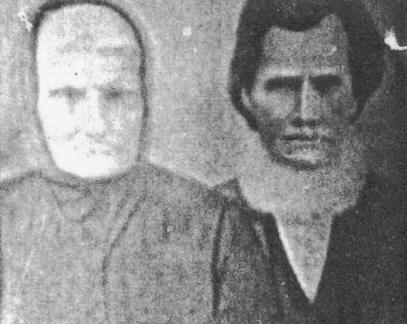 Robert Smith Ashley and his wife Delilah Wesley. Robert was born 26 March 1823 and he died 20 Jan. 1896. Delilah Wesley Ashley was born 13 December 1823 and she died September 1908. They were married 19 August 1840 in Casey County.
Contributed By Great-great-great granddaughter, Shannon Clay Ashley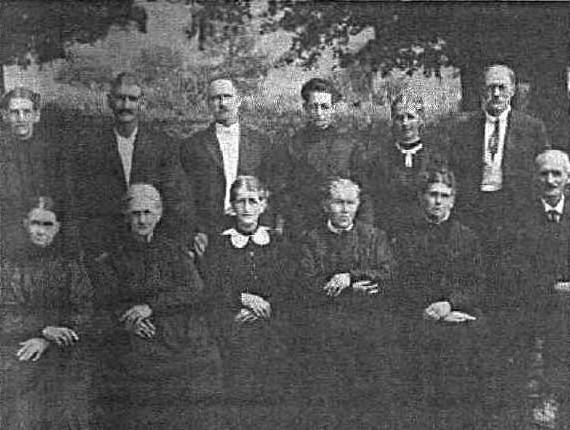 Ashley Siblings, children of Robert Smith Ashley and Delilah Wesley Ashley
Top row; L-R: Ann Godbey, Solomon Ashley, William "Brownie" Brownlow Ashley, Liddie Godbey, Caroline Godbey, Tom Ashley
Seated; L-R: Elizabeth Taylor, Sallie Godbey, Mary Gentian, Suzie Randolph, Kate Ellison, John Ashley. Photo taken about 1915.
Contributed By: Shannon Clay Ashley