Elliott County 1885 Map
---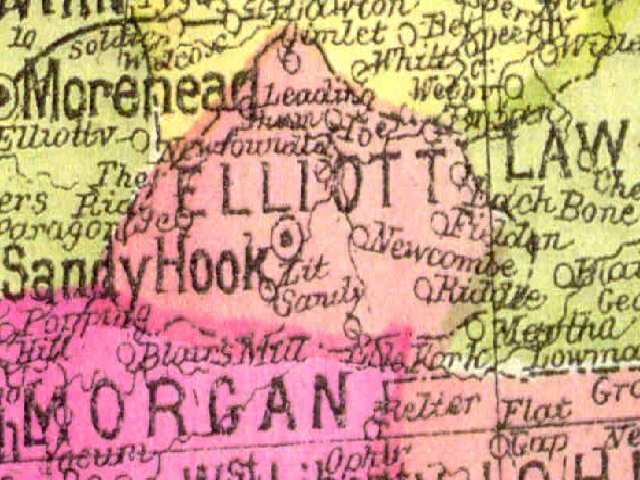 ---
Source: Tunison's Peerless Universal Atlas of the World".
---
A very special thanks goes out to Kenneth L. Dyer for providing the 1885 map of Elliott County, KY.
---
COPYRIGHT © No part of this webpage may be reproduced in any form without written permission from its owner, publisher and moderator. ALL RIGHTS RESERVED®.
---
This page was last updated 13 July 1999

Charles A. Barker / Ashland, KY /
---
Return to Elliott Co. Home Page

---