Gallatin County Photo Album

Please contribute your photographs for this section of the site. Everyone loves to look at old photos! You can email me with your photo as a .jpg, .gif, .bmp or PDF attachment... Thanks!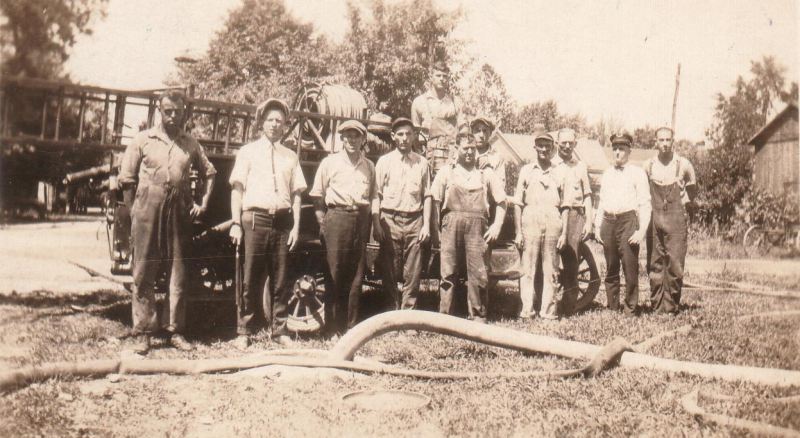 Warsaw Fire Department about 1928-1930
Third person from the left is William "Bill" Hill. Sixth person from left in overalls is Thomas "Tom" Hill. The second man from the right is Leonard Bradley. The first man on the right is Jeff Webb. Bill and Tom Hill were brothers. Tom Hill married Sarah "Goldie" Webb, Riston Webb's sister. Riston's brother Jefferson married Bill and Tom's sister Lola Hill. The man on the right is Riston's son Jeff Webb his sister was May Webb May. Leonard open the first movie theater in Warsaw which was located behind the courthouse. He also operated the city water works after it was completed by the WPA.
Submitted By: David Webb, from the collection of Bernie Spencer of Northern KY Views