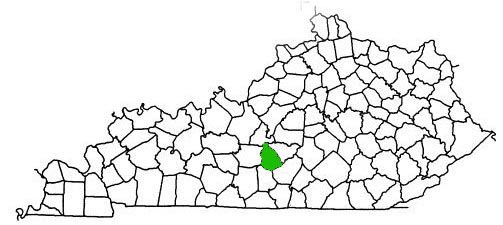 Location of Green County in Kentucky
Green County is located in the eastern portion of the Pennyrile region of South Central Kentucky. The county was named for Nathaniel Green, a former Rhode Islander, Warwick Quaker, Brigadear-General, and Quartermaster General in the Continental Army. The county's land area is 288 square miles.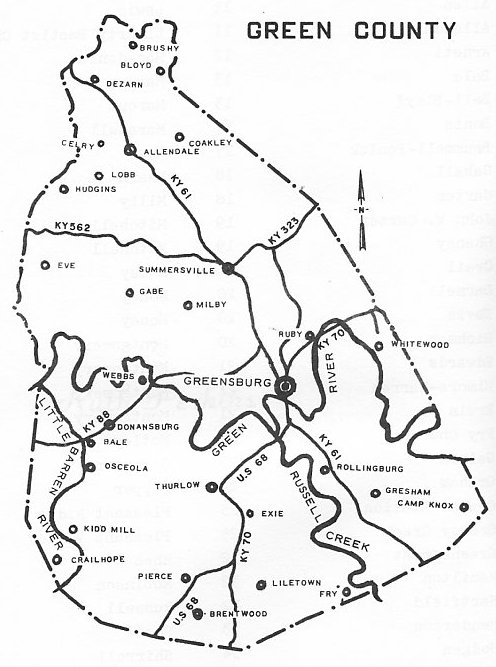 Green River crosses the county from east to west. Brush Creek and Pitman Creek are major tributaries on the north side of the river. Russell Creek is the major tributary in the southeast. The Little Barren River flows through and forms part of the western boundary of the county.
Back to Green County's Main Page
This page was created on September 4, 2000
This page was last updated on April 01, 2007
Copyright © 2000, 2001 by Herb Scott