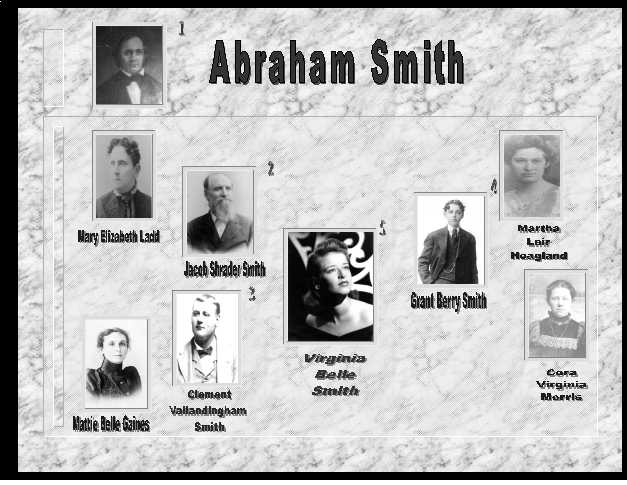 This composite shows five generations of Smiths starting from Abraham Smith. Photo courtesy of Donna Chase.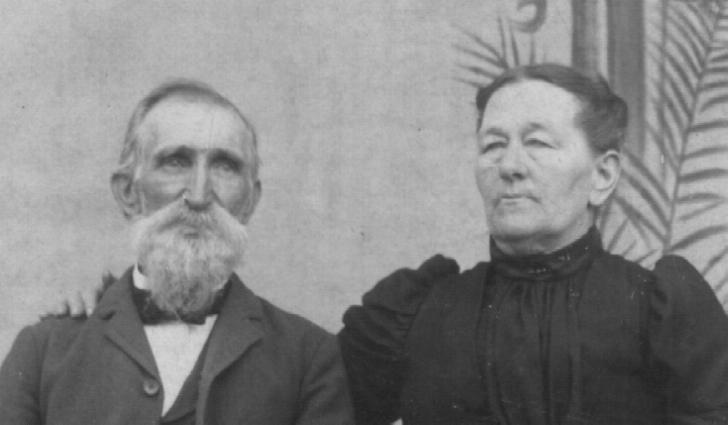 Benjamin Franklin Browning, JR and Sarah Elizabeth Gividen. Photo courtesy of Dave Anderson.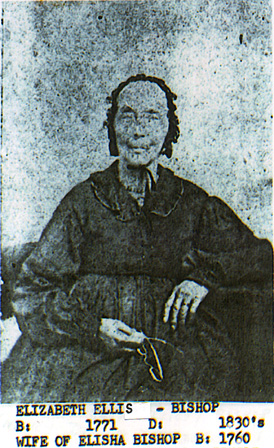 Elizabeth Ellis Bishop -- the wife of Elisha Bishop. She was born about 1771 in Berkely County, Virginia and died in the 1830's (btween 1840 and 1830) in Henry County Kentucky. Photo courtesy of Virginia Tolman.