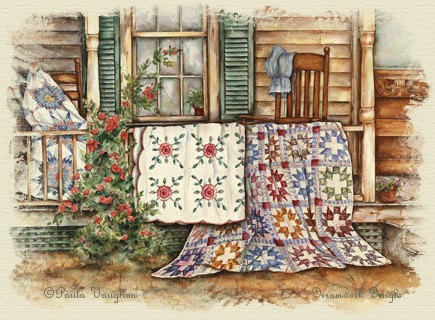 Welcome to Marion County, Kentucky
Marion County is Proud to be a Participant in the USGenWeb & KYGenWeb Projects
Hello, my name is Suzanne Shephard, and I am the New County Coordinator for this Marion County KYGenWeb site. Please feel free to contact me at any time. If you have information that you would like to add to this Marion County web site, please email me!

Marion County, was the 84th county formed, 25 Jan 1834 from Washington Co. and named for Gen Francis Marion. (The Swamp Fox) of Rev War. County seat is Lebanon. 1st explored by surveyors James and Jacob Sandusky and settled 1779 along Hardin's Creek by Charles & Edward Beavin. Became a settlement for Roman Catholics from Charles, Prince George and St Mary's Counties in MD. Basil Hayden Sr. had settled 25 Catholic families there on headwaters of Pottinger's Creek by 1785. 1st Roman Catholic church in KY established here 1792. (Compiled by Sandi Gorin)

Search KYGenWeb

Special Notices for Marion County

Do You Facebook?

Kentucky History and Genealogy Network-Facebook Groups

Kentucky History and Genealogy Network is a free resource representing thousands of people wishing to identify and connect with their Kentucky roots.

kentuckyhgn.org

Click on the map to visit this site (you must have a Facebook page)

Kentucky History and Genealogy Network is not associated with any genealogical, historical, or governmental organization. We are independent and volunteer-based.

A beautiful photo from Columbia Magazine!

Marion County "Lost & Found"

I have a large combination autograph-scrapbook that belonged to "Miss Maggie Spalding" and I would love to get it back to her kin if I can locate them. The book has hand drawings, and pictures of flowers, and pasted poem clippings, and many poems and notes written to "Miss Maggie." They seem to be mostly from male admirers who go to great lengths extolling her beauty and virtues, and most are signed with just initials. The notes are dated from 1856 to 1860, and most are noted to be from Louisville, KY and some from Maysville.

I found a Margaret Isabella Spalding, daughter of Jack Spalding and Harriet Beaven Pottinger, born in 1842, and married in 1861 to Thomas H. Johnson. She had descendants, but names were not listed.

This Margaret would fit the right age bracket to have had an autograph book as a teenager. But I have no proof that it is the correct one. If you have any information about "Miss Maggie" or her extended family, I would appreciate knowing, and would be willing to send the book to them. I know it isn't in my family line, but it's a mystery that I would like to solve. I hope someone can help me get this back to the correct family! Thank you, L. H. Murrell sqrlmurl@bellsouth.net

Marion County, Kentucky is proud to be a part of KYGenWeb.

If you are interested in hosting a Kentucky county or volunteering in some other way, please contact Sherri Hall Bradley, State Coordinator.

Neighboring & Nearby Counties
The Webmaster of this site is a Kentucky Colonel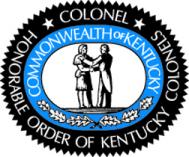 Commissioned, March 4, 1974

---
Copyright © 2008, 2013 - Marion County Genealogy Project. All rights are reserved. This information belongs solely to the submitter but may be used by libraries, genealogical societies and personal researchers; however, commercial use of this information is strictly prohibited without prior permission of the owners and/or submitters of this material. When copied for non-commercial and personal use, this copyright notice should appear with the information.
NOTICE: Should anything unexpected happen to me and I am no longer able to fulfill my obligations as Coordinator of this KYGenWeb
site, I want it known that all contributions and contents of this website are to become the responsibility of the State Coordinator of the KYGenWeb
Project. This web site's material will always remain free to researchers and will never be sold.
Suzanne Shephard, Marion County Coordinator, 2009
If you have arrived at this site via a paid subscription database service, please know that the data contained on KYGenWeb Project sites has been donated by hardworking volunteers and has been providing genealogical data and information, as well as help for researchers, free of charge since 1996.