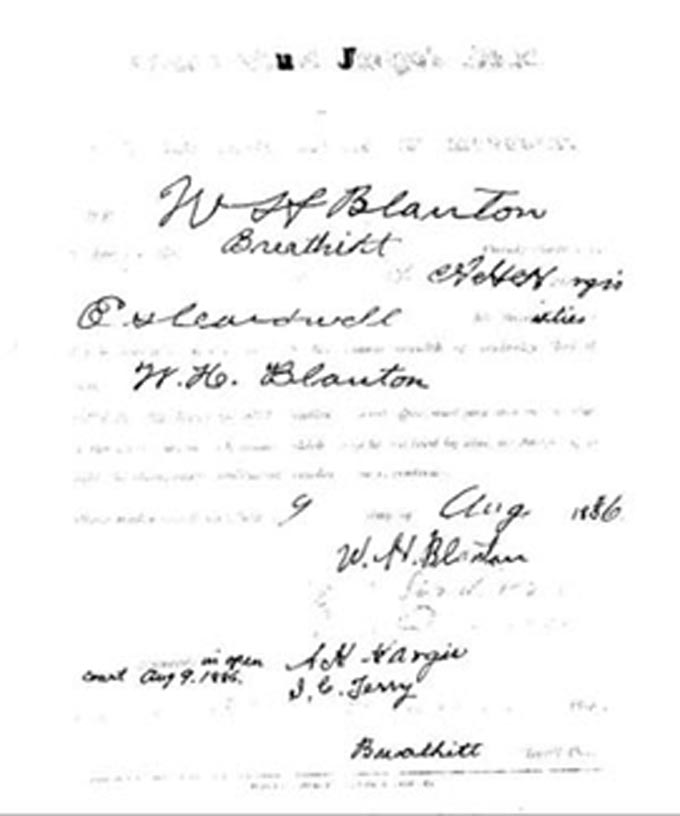 COUNTY COURT JUDGE'S BOND
The Commonwealth of Kentucky
We, W.H.H.BLANTON , as Judge of Breathitt County Court, and
J.W.Lindon & A.H.Hargis & S.Cardwell , his Sureties, do hereby covenant and agree with
the Commonwealth of Kentucky , that the said W.H.H.Blanton will faithfully discharge all the
duties of said office , and pay over due time, to the proper person , all money which may
be received by him, as Judge aforesaid, for fines, taxes, judgements rendered, or executions.
Given under our hands this 9th day of August, 1886.
W.H.H.Blanton
J.W.Lindon
A.H. Hargis
T.C. Terry
Approved in Open Court Aug. 9, 1886, Breathitt Circuit Court.