Owen County Group Sheet Project
Last Updated: Saturday, May 03, 2014 01:21 PM
*If you do not have a software program that will create a Group Sheet, please click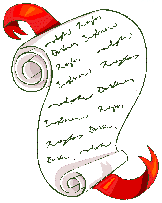 the scroll to the left and fill out our On-line Group Sheet. When you finish and click on "Submit", the group sheet will be emailed to me and I will post it to the site!
Please do not send Group Sheets that include living people.
---
Where a name is listed more than once on this index, it usually indicates multiple marriages. However, this is not always the case, so be sure and check them.
*Some of these Group Sheets require the Adobe Acrobat Application, which can be downloaded free from Adobe's website... click here.
| | | | | |
| --- | --- | --- | --- | --- |
| A | Name of Individual | Format | Contributed By: | Date |
| | ANDERSON, Austin | PDF | David Dempsey | 9/16/2005 |
| | ARNOLD, Thomas Bradford | TXT | Beth Harrison (Arnold) | 5/03/2014 |
| | AYRES, Lewis | TXT | Paula A Ayres/Olszewski | 10/17/2007 |
| | AYRES, Thomas | TXT | Paula A Ayres/Olszewski | 10/17/2007 |
| B | | | | |
| | BELL, Thomas James | TXT | David Bell | 8/10/2008 |
| | BROWN, Daniel J. | TXT | Pam Shelton-Anderson | 4/18/2007 |
| | BROWN, Gertrude Gibson Minish | PDF | William Minish | 7/7/2009 |
| | BRUCE, Elijah | TXT | Joel Dunagan | 5/15/2005 |
| | | | | |
| C | | | | |
| | CASTLEMAN, Elbridge B. | TXT | Joel Dunagan | 5/15/2005 |
| | CLAXTON, Richard Thomas | TXT | Brenda Forrest | 9/29/2006 |
| | CRAWFORD, Richard | TXT | James Lee Cobb, III | 6/15/2005 |
| | | | | |
| D | DEMPSEY, James H. | PDF | David Dempsey | 9/16/2005 |
| | DEMPSEY, Van Allen | PDF | David Dempsey | 9/16/2005 |
| E | | | | |
| | | | | |
| F | FULLER, John P. | TXT | Jeffery Duvall | 4/16/2005 |
| | | | | |
| G | | | | |
| | | | | |
| H | HAMPTON, Saledia Abigail | TXT | Suzanne Shephard | 4/14/2005 |
| | HUDSON, Silas Alexander | TXT | Georgia Green Stamper | 9/9/2005 |
| | HUDSON, Silas Alexander | TXT (2nd Wife) | Georgia Green Stamper | 9/9/2005 |
| | | | | |
| I | | | | |
| | | | | |
| J | JENKINS, John Greenfield | TXT | Craig Hopkins | 8/13/2007 |
| | JOHNSON, Ben | TXT | Benny T. Johnson Jr. | 10/20/2007 |
| | JONES, Abraham | TXT | Wanda Marie Young Roberts | 7/24/2007 |
| | JONES, Virginia Hall Minish | PDF | William Minish | 7/7/2009 |
| | | | | |
| K | KNOX, James A. | TXT | Joel Dunagan | 5/19/2005 |
| | | | | |
| L | LUCAS, Henry Andrew | TXT | Diane Creamer | 8/20/2008 |
| | | | | |
| M | | TXT | Suzanne Shephard | 4/14/2005 |
| | MASON, James Bosen | TXT | Suzanne Shephard | 5/16/2009 updated |
| | MASON, Lewis | TXT | Suzanne Shephard | 4/14/2005 |
| | MASSIE, Nancy Minish | PDF | William Minish | 7/7/2009 |
| | MAY, Joshua | TXT | Denise May Arrington and Edith May Abbott | 4/30/2010 |
| | McCOMAS, Moses Scott | TXT | Joel Dunagan | 5/15/2005 |
| | MEFFORD, Jefferson | PDF | David Dempsey | 9/19/2005 |
| | MINISH, Boyd Milton | PDF | William Minish | 7/7/2009 |
| | MINISH, John Austin | PDF | William Minish | 7/27/2009 |
| | MINISH, John Milton | PDF | William Minish | 7/7/2009 |
| | MINISH, Lawrence Thaddeus | PDF | William Minish | 7/7/2009 |
| | MINISH, Richard Witt | PDF | William Minish | 7/27/2009 |
| | MINISH, Sarah Frances | PDF | William Minish | 7/7/2009 |
| | MINISH, Thaddeus Marvin | PDF | William Minish | 7/27/2009 |
| | MINISH, Thaddeus Warsaw | PDF | William Minish | 7/7/2009 |
| | MINISH, William R., Sr. | PDF | William Minish | 7/7/2009 |
| | MINISH, William R., Jr. | PDF | William Minish | 7/7/2009 |
| | MINOR, James Gideon | TXT | Suzanne Shephard | 4/14/2005 |
| | MURPHY, John William | TXT | Joel Dunagan | 5/14/2005 |
| | MURPHY, Michael | TXT | Joel Dunagan | 5/19/2005 |
| N | | | | |
| | | | | |
| O | O'BRIEN, Thomas | TXT | Marilyn M. Fair | 9/04/2007 |
| | O'BRIEN, David; Add'l children | TXT | Marilyn M. Fair | 9/04/2007 3/18/2009 UPDATE |
| | OGDEN, Levi "Lee" | TXT | James Lee Cobb, III | 6/15/2005 |
| | | TXT | Suzanne Shephard | 4/14/2005 |
| | OSBORNE, Lewis | TXT | Suzanne Shephard | 4/14/2005 |
| | OSBORN, Richard W. | TXT | Suzanne Shephard | 4/14/2005 |
| P | PERKINS, John D. | TXT | James Downey | 3/03/2010 |
| | PRATHER, Pleasant Samuel | PDF | Bill Hein | 11/15/2006 |
| Q | | | | |
| | | | | |
| R | | | | |
| | | | | |
| S | SEBREE, Thomas Jefferson | PDF | David Dempsey | 9/19/2005 |
| | SIMS, Susanna Katherine | TXT | Suzanne Shephard | 4/19/2005 |
| | SKIRVIN, Alfred L. | TXT | Joel Dunagan | 5/15/2005 |
| | SMITH, Myra Minish | PDF | William Minish | 7/7/2009 |
| | STAFFORD, Henry | TXT | Don Johnson | 9/18/2007 |
| | STAFFORD, James | TXT | Suzanne Shephard | 4/14/2005 |
| | SUTER, Edith Rowlet Minish | PDF | William Minish | 7/7/2009 |
| | | | | |
| T | | | | |
| | | | | |
| U | | | | |
| | | | | |
| V | | | | |
| | | | | |
| W | WAINSCOTT, George Willis | PDF | Bill Hein | 11/28/2006 |
| | | | | |
| X | | | | |
| | | | | |
| Y | | | | |
| | | | | |
| Z | | | | |
| | | | | |
Kentucky Family Group Sheet Project, a part of the USGenWeb FGS