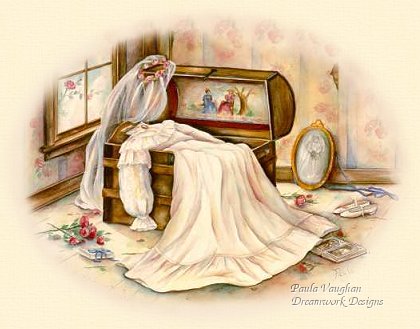 <![if !vml]>
<![endif]>
Groom

Bride

Marriage Date

Notes

Cadwallender, John
Hathaway, Mary
6 Mar 1840
Oath by Henry Hathaway
Caldwell, Alexander
Ellis, Sally
28 Dec 1823
Proof by Henry Ellis.
Caldwell, Alexander
Ellis, Sally
8 Jan 1824
Caldwell, Benjamin
Yelton, Polly
23 May 1833
Caldwell, William M.
Shipp, Sarah I.
11 Nov 1835
Proof by Laben Shipp.
Calvin, Clark
Taylor, Nora
5 Aug 1915
Cameron, Robert
Vallear, Elizabeth
4 Nov 1821
Proof by Andrew Porter.
Campbell, Will
Bradford, Edna
Oct 1911
Cannon, John
Mourning, Juda
2 Jan 1817
Proof by Robt. Brown
Carnes, Edmund
Newkirk, Jane
9 Mar 1835
Proof by Perry Newkirk.
Carnes, Henry C.
Biddle, Margaret E.
1 Jun 1895
Carney, Wm.
Sellers, Lizzie
1895
Carroll, Wm.
Belew, Sarah Frances
11 Jun 1878
Bond date 10 Jun 1878. Married by Thomas Stephens at his house, witnesses John D. Roda & W.G. Stephens. He age 25, she age 19. Her mother gave consent.
Carter, Alden
Talbott, Mary
5 Mar 1836
Proof by Martin Pheney.
Carter, Elijah
Ship, Frances
21 Oct 1837
Proof by L.C. Carter
Carter, G.W.
Fugate, Sarah
9 Mar 1835
Proof by N. Fugate
Carter, Henry
Wallace, Eliza Jane
4 Apr 1842
Carter, Jackson
Taylor, Martha
15 Jul 1869
Carter, Jarrett R.
Robinson, Matilda
26 Jul 1832
Casey, Elijah
Taylor, Mollie E.
2 Oct 1881
Casey, G.S.
Taylor, Belle
1 Jun 1882
Casey, Wm. Hamilton
Rawlings, Amanda
1843
Cason, Thomas
Williams, Hamel B.
21 Jan 1841
Oath by Charles Lail.
Cass, Joseph
Simis, Eliza
4 Feb 1870
Married at Allen Haseman's by Wm. Ragan; witnessed by Chas Haseman & Stephan Branas.
Marriage Bond
Castator, John
Crawford, Mary
8 Dec 1837
Proof by Wm. Crawford.
Chaffin, William
Colvin, Jane
7 Feb 1811
Consent of Henry Colvin Jr.
Chambers, James
Buoy, Nancy
24 Feb 1818
Proof by Laban Buoy
Chandler, Benj.
Justice, Elizabeth
8 Mar 1837
Proof by James Bailey & J. Justice
Chandler, Thomas I.
Justis, Susannah
23 Jul 1843
Oath by John Justis.
Chandler, Uriah
Simpson, Lidia
1 Feb 1816
Proof by Wm. Cobb
Chaney, James W.
Dulaney, Lucinda Jane
16 Sep 1843
Chaney, Samuel
Courtney, Elizabeth
10 Mar 1830
Proof by Pat Courtney.
Chapman, James
Frakes, Nancy
5 Aug 1843
Chapman, Robert
Cummins, Margaret
12 Aug 1818
Chapman, Thomas L.
Points, Jane
6 Dec 1819
Proof by Abraham Tucker.
Cherry, Nicholas
Taylor, Sarah J.
17 Feb 1858
Childers, Abraham
Morris, Sarah
18 Mar 1814
Consent by guardian, Saml. Hall
Childers, Abraham
Monier, Polly
2 Jul 1816
Proof by John James.
Childers, Harmon
DeHart, Sally
11 Aug 1814
Consent of Robt. Childers.
Childers, Henry
Huffman, Elizabeth
18 Jul 1820
Childers, Henry
Conyer, Elizabeth
9 Apr 1838
Childers, John
Asberry, Eliza
29 Aug 1834
Proof by Henry Asberry.
Childers, Joseph H.
Conyers, Margaret
18 Jul 1820
Proof by Jesse Conyers.
Childers, Robert
Landmer, Sally
24 Jan 1818
Proof by Jos. Childers.
Childers, Robert
Belew, Emily
13 Mar 1834
Consent of her father, Thos. Belew.
Childers, Robert William
Taylor, Elizabeth
20 Mar 1806
Childers, William R.
Taylor, Elizabeth
20 Mar 1806
Childreys, Major
Woodyard, Nancy
8 Jul 1815
Widow of Walter Woodyard, dec'd.
Childs, Isachar
Robertson, Lethey
12 Jun 1816
Proof by Zachariah Robertson.
Childs, William
McCandless, Jane
1 Sep 1841
Chipman, Samuel
McCarty, Frances
24 Oct 1837
Clark, Abner
Hart, Anna
23 Jan 1839
Clark, Benjamin
Oldham, Cynthia
20 Apr 1815
Clark, George N.
Cash, Lizzie
3 Sep 1878
Married by C.W. Miller in Covington, witnessed by A.G. Dejarnett & Mrs. Alice Dejarnett. He age 27 of Grant Co., she age 22 of Robertson Co. Father of bride gave his personal consent.
Clark, J.W.
Taylor, Anna L.
18 Dec 1894
Clark, James
Skirwin (or Skirvin), Nancy
27 Dec 1807
Proof by Moses Holaday.
Clark, John
Jones, Rebecca
21 Aug 1806
Proof by Joshua Jones, her father.
Clark, John N.
New, Caty
6 Feb 1812
Proof by Volentine Jump.
Clark, M.C.
Ashcraft, Sarah T.
4 Oct 1866
Clark, William
Hamilton, Polly
8 Jun 1818
Proof by Jas. Hamilton.
Clark, William G.
Dougherty, Evalina
24 Oct 1833
Proof by Jno. Dougherty.
Clarke, Thomas
Jump, Barbara
16 Feb 1815
Proof by Price B. Hume.
Clarkson, Anselm
Clarkson, Nancy P.
2 Oct 1830
Consent by father, Julius W. Clarkson.
Clarkson, David S.
Asbury, Mary
19 Jan 1825
Clarkson, Isaac S.
Hobday, Susan
13 Sep 1837
Clay, Britain
Redmon, Fanny
10 Oct 1808
Widow.
Clayton, Coleman
Wyatt (or Wiel), Elizabeth
30 Jun 1840
Clayton, George
Fields, Rebecca
7 Nov 1822
Proof by Thos. W. Hart
Clayton, John
Pigg, Nancy
1842
Oath by John S. McKinney.
Clayton, John B.
Buckhanan, Margaret
10 Aug 1833
Proof by F.R. McKenney.
Clement, Benjamin
Ashcraft, Rachel
28 Nov 1831
Proof by Francis Smith.
Clement, Francis
Shaw, Prudence
5 Jul 1821
Proof by Jos. Shaw.
Clement, James
Boner, Polly
2 Nov 1820
Proof by Wm. Bradfoot.
Clemons, Isaac
Henry, Betsy
19 Oct 1805
Proof by Peter Rush.
Clemons, James
Vanhorn, Mary
15 Oct 1806
Proof by James Holmes.
Cleveland, Fenton (or Phenton J.)
Browning, Polly
5 Nov 1839
Consent of father, Henry Browning.
Clifford, Charles
Stewart, Catharine
18 Nov 1839
Clutter, Henry
Irvin, Nancy
9 Feb 1841
Clutter, Thomas C.
Ervine, Mary Ann
17 Apr 1843
Oath by Henry Clutter.
Cobler, Elijah
Vaughn, Catherine
10 May 1820
Proof by Benj. Ogden.
Cochran, Ambrose
Smiley, Grace V.
Nov 1911
Married by Rev. T.C. Kerr at his home in Falmouth.
Coffman, Christopher
Orr, Jean
2 Jul 1805
Proof by Saml. Orr.
Coleman, Ambrose
Iles, Sarah
5 Sep 1821
Coleman, Daniel
Holiday, Fanny
27 Aug 1823
Coleman, Thomas
Goodwin, Polly
3 Feb 1802
Proof by Julius C. Goodwin.
Coleman, Wm. J
Sellers, Martha Jane
1863
Son of Julius G. Coleman.
Coley, Fowler
Boner, Margaret
20 Oct 1831
Coller, William
Brann, Franky
21 Apr 1808
Collier, Coleman
Henry, Patsy Ann
20 Aug 1834
Consent of father, Saml. Henry.
Collier, Herman Newton
Sellers, Kate
Herman son of Walter Collier.
Collier, James W.
Caset, Malinda Ann
21 Apr 1840
Collier, John
Robberts, Nancy
16 Jul 1842
Collier, Perry
Leviton, Doucilla
18 Mar 1819
Widow of Wilson Levity, dec'd.
Collier, Wilkerson
Clark, Jane
18 Nov 1832
Proof by Lewis Clark Jr.
Collier, William
Brann, Franky
21 Apr 1808
Proof by Jos. Brann
Colliers, Wm. G.
Willett, Mary Ann D.
22 Jun 1839
Collins, James
Ashbrook, Rachel
5 Jul 1809
Collins, John W.
Johnson, Elizabeth
27 Oct 1817
Proof by Nelson Johnson
Collins, Ralph
Wharton, Margaret
7 Feb 1801
Father William Wharton.
Colvin, Charles B.
Mountjoy, Peggy
21 Jul 1808
Proof by Edwd Kemp.
Colvin, Henry
Sharp, Margaret
28 Mar 1811
Proof by John Grimes.
Colvin, Josiah
Wright, Mary Jane
2 Nov 1840
Colvin, Nimrod
Minor, Melinda
29 May 1821
Proof by Lewis Colvin.
Colvin, Robert F.
Wright, Sarah W.
6 Nov 1834
Consent by her father, Lewis Wright.
Compton, Jacob
Quillin, Elizabeth
27 Nov 1808
Widow of John Quillin, dec'd.
Conley, Joel J.
Taylor, Mary
9 Nov 1865
Conner, Samuel
Spencer, Catherine
26 Oct 1808
Proof by John Spencer.
Connyers, William
Jervice, Elizabeth
10 Sep 1812
Consent by father, William Jervice.
Conoway, Samuel
Miller, Margery
28 Jun 1812
Widow.
Conoway, Samuel Jr.
Gardner, Molly
14 Dec 1815
Proof by Jas. Gardner.
Conyers, James
DeHart, Catherine
18 Sep 1820
Cook, Jesse
Williams, Susan
19 Apr 1823
Cook, Samuel
Watklins, Martha A.
2 Apr 1870
He of lawful age, her father's consent personally given. Bond executed and license issued. (Note states "see Bond Bk 9, p. 428") Marriage Bond
Cook, William
Wortman, Rachel
13 Sep 1813
Consent by father, Rich. Wortman.
Cookendorfer, Andrew
Amos, Eliza
12 Dec 1822
Cookendorfer, Christopher
Williams, Angelina
14 Aug 1823
Cooner, Samuel
Spencer, Catherine
26 Oct 1808
Cooper, James
McMullin, Lydia
6 Apr 1815
Certificate of mothers consent; proof by Saml. Wilson.
Cortney, Hugh
Routt, Lavinia
Proof by W. Mayers.
Courtney, Asberry T.
Pike, Zadah
14 Jan 1939
Courtney, Hugh
Porter, Elizabeth
12 Jul 1855
Courtney, Michael S.
McMurry, Leaner
10 Apr 1830
Cox, Alfred Thomas
Porter, Fanny
11 Dec 1872
Cox, Jeremiah
Harod, Catherine Ann
26 Apr 1832
Proof by Jefferson Sharp.
Craddock, Thomas W.
Porter, Mary J.
29 Dec 1859
Craddock, William T.
Porter, Sarah F.
13 Nov 1864
Craig, David
Pettit, Nancy
14 Apr 1811
Craig, Francis S.
Woodworth, Rebecca
4 Oct 1837
Consent of guardian, Jared Woodworth.
Craig, Thomas
Mountjoy, Phebe
31 Mar 1824
Widow of Wm. Mountjoy, dec'd.
Crail, Absolom
Tate, Lydia
31 May 1804
Crail, John
Stephens, Rachiel
25 Oct 1799
Crail, Lilburn
Steves, Henrietta
15 Mar 1824
Crail, Lilburn
Stevens, Henrietta
25 Mar 1824
Crail, Wilson
Purday, Polly
2 Jan 1800
Cram, John W.
Mills, Harriet E.
4 Jul 1878
Crane, Thomas
Manning, Hannah
9 Jan 1823
Proof by Jno. Brown.
Crawford, David
Hardin, Matilda
10 May 1832
Crofford, William
Yelton, Cynthie Ann
14 Oct 1839
Proof by Robert Yelton.
Crook, John
Stewart, Mary
14 Jan 1808
Proof by Henry Highfill.
Crook, Robert
Williams, Elizabeth
12 Dec 1811
Proof by Geo. Williams
Crook, William
McCann, Nancy
12 Nov 1815
Crowder, John
Wingate, Martha
28 Jun 1812
Widow.
Croxton, James
Robinson, Nancy
19 Oct 1803
Oath of Nathan Robinson.
Crutchlow, John A.
Duncan, Susannah
23 May 1822
Proof by Elijah Williams.
Cummins, A.T.
Poston, Sallie
Jan 1911
Cummins, George
Adams, Sarah
8 Sep 1831
Proof by James Bales.
Cummins, Josephus
Hardin, Matenda
6 Apr 1839
Oath by George Cummins.
Curry, Robert
Forsythe, Sarah
13 Feb 1817
Consent by father, Jno. Forsythe
Curry, Thomas
Points, Nancy
17 Nov 1819
Proof by Wm. Points.
Dail, William
Belew, Sarah
11 Dec 1843
Dale, John P.
Cox (or Case), Polly
26 Apr 1819
Daughter of Saml. Cox, proof by Francis Spencer.
Dance, Andrew Jackson
Conyers, Amanda
21 Oct 1836
Proof by James Conyers.
Dance, Charles
Johnson, Nancy
15 Nov 1824
Dance, Edward
Jones, Jenny
12 May 1808
Proof by Lucas Elder.
Dance, Edward
Conyer, Julian
8 Jan 1840
Proof by Coleman Collier.
Dance, John
Brann, Rebecca
4 Nov 1814
Proof by Jos. Brann.
Dance, Verten S.
Porter, Lucy A.
1 Feb 1877
Daniel, Charles
Simpson, Sarah Ann
11 Oct 1842
Daniel, Enos
Thomas, Mary
4 Sep 1821
Widow of Jas. Thomas, dec'd.
Daniel, Thomas
Maines, Sarah
2 Nov 1840
Daniel, Vivian
Duncan, Polly
19 Mar 1805
Proof by Edward Downing.
Daugherty, Benjamin
Thrasher, Rachel
14 Aug 1817
Daugherty, Jno. N.
Race, Emily
5 Apr 1841
Oath by Sandy Race.
Daugherty, John M.
Daigherty, Elizabeth
1 Feb 1842
Oath by Joseph Daugherty.
Daugherty, Jonathan
Thrasher, Sarah
15 Jun 1824
Daugherty, Obediah
Taylor, Mary F.
8 Feb 1877
Daugherty, Othor
Yelton, Elizabeth
25 Aug 1833
Daugherty, William
Smith, Elizabeth
31 Aug 1818
David, John
Frakes, Violet
10 Aug 1807
Proof by Zadock Hawkins.
Davis, Fielding
Ellis, Mildred
21 Dec 1816
Proof by James Ellis.
Davis, Howard
Webb, Sallie
Dec 1911
Deatherage, G.N.
Taylor, Mary A.
24 Dec 1889
DeCamp, William
Earles, Sarah
19 Jul 1841
Dehart, Daniel B.
Hand, Jane
19 Jan 1835
Consent of her father, John R. Hand.
Dehart, Enoch H.
Conyers, Arnilda
6 Nov 1833
Proof by James Conyers.
Dehart, Joab
Shipp, Elizabeth
1 Apr 1833
DeLaney, James M.
Earles, lucinda
29 Oct 1842
Delaney, William
Porter, Rebecca
8 May 1848
Dellehauty, Patric,
Koch, Rosie
22 Sep 1866
Attest: W.C. Holt & Geo. D. Lee
Delt, Lloyd
Miller, Margaret
12 Dec 1840
DeMoss, John
Barker, Sarah
7 Dec 1809
Proof by Jno. H. Barker.
DeMoss, John
Power, Elizabeth
9 Feb 1836
Proof by Cyrus F. Power
DeMoss, Thomas
Records, Catherine
11 May 1833
Proof by Jas. S. Records.
Dennis, Abraham
Taylor, Martha A.
12 Sep 1888
Dennis, William H.
Taylor, Matilda S.
16 Nov 1882
Deweese, William
Myers, Margaret
25 May 1817
Proof by Geo. Myers.
Dickerson, Benj.
Dance, Catherine
19 Mar 1842
Dixon, Glenn E.
Biddle, Reathie W.
26 Dec 1931
Doan, Hezekiah
Doan, Louisa
26 Feb 1840
Consent of her guardian, John L. Pock.
Doan, Lewis
Pettitt, Milly
3 Aug 1842
Doane, Lewis
Asberry, Mary
25 Aug 1830
Daughter of Coleman Asberry; proof by Joseph Asberry.
Doane, William
Martin, Nelly
15 Apr 1817
Proof by ?? Hardin.
Doggett, J.N.
Dennis, Blanch
Dec 1911
Doty, John
Arnold, Rebecca
11 Oct 1803
Widow, married 1 Nov 1802
Doty, Moses
Northren (or Northan), Salley
3 Dec 1803
Downard, Jacob
Junifer, Poly
19 Sep 1800
Downing, Edward
Crail, Elizabeth
25 Oct 1799
Draper, John
Stephens, Anna
10 Jan 1843
Proof by Lewis Stephens.
Ducker, Nathaniel
Mullins, Jaley
12 Mar 1812
Proof by Fountain Mullins.
Duckworth, Robert
Belew, Milly
25 Jun 1824
Proof by Saml. Webb.
Dulaney, Richard J.
Porter, Jane
28 Dec 1849
Dunahoe, Edward
Taylor, Elizabeth
17 Jan 1855
Dunaway, Dudley
Yelton, Sarah
21 Mar 1833
Proof by Benj. Yelton.
Duncan, Ambrose
Colvin, Cynthia
1 Feb 1836
Duncan, Hansford
Forsythe, Cynthia
1 Oct 1830
Daughter of No. Forsythe, his consent.
Duncan, Polly
Daniel, Vivian
19 Mar 1805
Duncan, Willis
Colvin, Frances
10 Apr 1800
Dunaway, James E.
Taylor, Matilda A.
14 Jan 1868
Dunivan, James
Groves, Elizabeth
1 Jul 1819
Dunnaway, Charles
Collins, Polly
27 Jan 1803
Consent of Jezerell Ellis; oath by James Ellis.

Problems or bad links should be reported to the webmaster.
NOTE: These records have been transcribed from several different sources, either by us or by other researchers and provided as a starting point to assist you in your research; we've verified as many as we could, but be aware that there may be errors (either mis-spellings on the original records, almost illegible writing on the records, and/or typing errors on my part), so make sure to double check them prior to assuming they're "the gospel truth". We will never deliberately include erroneous information in any part of this site.

These records have not been copied by either of this site's coordinators from other sites, as has been implied by some. Sources have included records from the E.E. Barton research files, military records, newspapers, microfilm and/or compiled lists that were provided by family members and other researchers. If you have records that you'd like to see added to this site, please contact either Sherri or Suzanne and we'll be glad to add them to this collection.
©Copyright 2005-2015 by Pendleton County Genealogy Project All files on this website are copyrighted by their submitter and creator. They may be linked to, but may not be reproduced on another website or in any other form, without specific permission of the submitter, owner, publisher and this site moderator. Although public records are as such not copyrightable, the manner in which they are presented, including the notes, comments, etc. are. The information on this site is provided free of charge, by volunteers, for your personal use only.