Pendleton County, KY

This site is constantly changing and new content is added frequently. We need your help to expand our resources! Sharing your Pendleton County information and photos will help this site grow.
Check back often to see what we have added.


Search This Web Site

We are your new hostesses for the Pendleton County KYGenWeb site. If you have information that you'd like to share to be posted on the site, please email Sherri or Suzanne.

Pendleton County
Mailing List
If you would like to join this group of researchers, click here. Instructions are given to join the mail list in either regular or digest mode.
To search the mail list archives, click here.
To browse the mail list archives, click here.

Pendleton County Message Board




Please help expand our resources!
If you have old photos of Pendleton County or Pendleton County families, old maps, copies of records, family group sheets, biographies or other items that you would like to donate copies of to be posted on this site, please email me using the link below to make arrangements about sending the items.
Please DO NOT send the originals, as I would hate to take a chance on them getting lost or damaged. Scanned or electronic copies would be great! If you are unable to send electronic copies, we can make other arrangements for getting them on the site, so please go ahead and contact me.



Please come back soon!
| | | |
| --- | --- | --- |
| | This Pendleton County Kentucky site, hosted by Sherri Hall and Suzanne Shephard, is proud to be a part of the KYGenWeb and the USGenWeb Projects. | |
Our collection of awards is growing, so we've moved them to
their own page
. Check them out!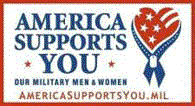 Problems or bad links should be reported to the webmaster.
NOTE: These records have been transcribed from several different sources, either by us or by other researchers and provided as a starting point to assist you in your research; we've verified as many as we could, but be aware that there may be errors (either mis-spellings on the original records, almost illegible writing on the records, and/or typing errors on my part), so make sure to double check them prior to assuming they're "the gospel truth". We will never deliberately include erroneous information in any part of this site.

These records have not been copied by either of this site's coordinators from other sites, as has been implied by some. Sources have included records from the E. E. Barton research files, military records, newspapers, microfilm and/or compiled lists that were provided by family members and other researchers. The majority of the additions to the marriage index pages on 17 and 30 Jun 2007 were transcribed from FHC microfilm #973027.
If you have records that you'd like to see added to this site, please contact either Sherri or Suzanne and we'll be glad to add them to this collection.
©Copyright 2005-2015 by Pendleton County Genealogy Project All files on this website are copyrighted by their submitter and creator. They may be linked to, but may not be reproduced on another website or in any other form, without specific permission of the submitter, owner, publisher and this site moderator. Although public records are as such not copyrightable, the manner in which they are presented, including the notes, comments, etc. are. The information on this site is provided free of charge, by volunteers, for your personal use only.
| | | |
| --- | --- | --- |
| | Graphics by | Some graphics by |