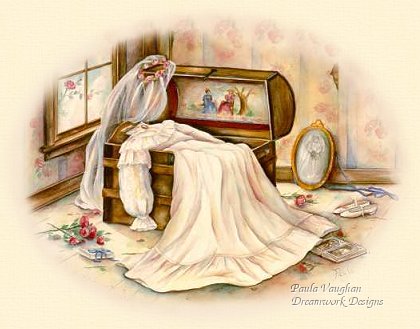 <![if !vml]>
<![endif]>
Groom

Bride

Marriage Date

Notes

Garner, James
Bush, Mary
9 Jul 1811
Proof by Wm. Thrasher.
Garrard, Anderson D.
Taylor, Elizabeth
23 Apr 1842
Garrard, Isham T.
Vaughan, Francis
1 Feb 1836
Proof by Elijah Browning & Francis Vaughan.
Garrard, James
Stern, Catharine L.
7 Nov 1842
Gaugh, Philip
Myars, Elizabeth
9 Feb 1804
Oath of Jas. Murrey Street.
Gibson, Edward W.
McMillin, Zerelda
1 Jan 1844
Gibson, James
Moss, Elizabeth
29 Oct 1813
Proof by Jos. Myers.
Gibson, John
Hampton, Nancy
22 Mar 1803
Oath of Samuel Conner.
Givens, Matthew
Lowe, Letha
23 Apr 1838
Glaves, Michael
Crisswell, Betsy T.
22 Dec 1807
Proof by Thos. McClanahan.
Glaves, Michael
Clarkson, Patsy
8 Dec 1817
Glaves, Thomas
Dance, Elizabeth
8 Apr 1819
Godman, Allen
Dehart, Mary
19 May 1817
Godman, William F.
Monroe, Sarah
28 Jul 1830
Consent by her guardian, Jeremiah Monroe.
Godman, Zacharaiah
Low, Rachael
24 Apr 1806
Golden, John
Webb, Mary
17 Jun 1837
Proof by Thomas Belew.
Golden, William
Anderson, Amanda
18 Sep 1840
Consent of A. Thrasher, guardian.
Golding, John
Webb, Polly
2 Jan 1812
Proof by Samuel Webb.
Goodwin, John
Mountjoy, Maryan
28 Mar 1805
Goodwin, Julius C.
Richardson, Martha D.
17 Oct 1813
Consent by father, Robt. Richardson.
Gosney, Armstead
Beckett, Mary
15 Jul 1843
Gosney, Robert
Yelton, America
9 Jan 1843
Oath by Haden Yelton.
Grace, Sanders
Morris, Elizabeth
21 Jun 1817
Grant, John J.
Rule, Susan America
28 Dec 1841
oath by James Wilson.
Grant, Robert M.
Wilson, Sally
25 May 1815
Gray, A.B.
Cox, Mary
18 Dec 1841
Proof by Samuel Pribble.
Green, Ellory C.
McCarty, Elizabeth
23 Feb 1833
Proof by Wm. Green.
Green, W.H., Jr.
Taylor, Hellena A.
1 Feb 1870
Greene, Julius C.
Taylor, Mary M.
11 Sep 1914
Griffing, W.M.
Yelton, Nancy
8 Mar 1841
Griffing, William
Steel, Mary
3 Apr 1804
Grigson, John
Sharpe, Adelia
10 Feb 1843
Oath by Jefferson Sharpe.
Grinnell, James B.
Childers, Elizabeth S.
14 Feb 1834
Grissom, Owen
Robbins, Mary
19 Dec 1843
Groshon, Jacob
McCoy, Catherine
30 Jan 1800
Grover, Joseph
Rice, Melinda
3 Feb 1833
Proof by Wm. Grover
Groves, Dunovan
Hix, Sarah
7 Jan 1819
Consent by mother and grandfather, father dead.
Gulick, Lisle
Clingner, Fannie
20 Nov 1911
Bride daughter of Mr. & Mrs. H.T. Clingner.
Gunnell, James B.
Childers, Elizabeth S.
14 Feb 1834
Hadley, William
Law, Tabethey
5 May 1803
Haessenk, Henry
Jayne, Elizabeth Ann
18 Aug 1842
Hall, Samuel
Morris, Elizabeth
16 Oct 1801
Hall, Thomas G.
McCarty, Selenia
14 Apr 1838
Halmes, Virgie
Taylor, Anna
16 Nov 1916
Hamilton, Elijah
West, Nancy
15 Aug 1831
Hampton, Adam
Daley, Nancy
10 Dec 1799
Hampton, Andrew
Clarke, Sarah
29 Jul 1806
Proof by Wm. Mounty
Hampton, Daniel
Rice, Mary
4 Jul 1835
Proof by Joseph Grover.
Hampton, James
Hall, Polina (or Berlina)
8 Jul 1840
Oath by Theophilus Briggs.
Hampton, Robert
Taylor, America
2 Jan 1849
Hana, James
Boner, Mary
8 Oct 1838
Hand, Andrew
Hendy, Maria
26 Dec 1838
Hand, John
Hanson, Polly
21 Dec 1815
Proof by Jno. Hanson
Haney, G.S.
Taylor, Mayme L.
24 Dec 1879
Haney, James
Bonar, Polly
19 Sep 1839
Hanna, John Jr.
Set, Nancy
11 Jul 1809
Consent by her step-father, John Hanna
Hanson, John
Hand, Frances Ann
15 Oct 1812
Proof by Jo. R. Hand
Harcum, Hervert
Taylor, Lattie
27 May 1916
Harden, William D.
Doan, Roda
8 Dec 1825
Hardeman, David
Ellis, Sally
5 Dec 1842
Hardin, Samuel
Earles, Nancy
24 Oct 1842
Hardy, Joseph
Layton, Rebecah
4 Mar 1820
Harod, Pendleton
Hopper, Fanny
5 Feb 1838
Consent of father, Thomas Hopper.
Harris, Brockman
Stoker, Hannah
23 Mar 1821
Proof by Chas. Baless.
Harris, John F.
Oldham, Catharine
25 Aug 1836
Harrison, George
Carten, Ursla Ann
28 Dec 1841
Harrison, George W.
Biddle, Mary E.
19 Jun 1895
Harrison, Martin
Coleman, Rachael J.
25 Dec 1869
Married at J. Coleman's by Nelson Sanders; witnessed by Jordan Coleman & James Humble.
Marriage Bond
Harrod, Bailey
Lockwood, Esther
15 Sep 1825
Hart, John
Steele, Nancy
4 Jan 1810
Hart, John
Fields (or Fewell), Addie
28 Mar 1842
Hart, Nicholas
New, Ann
17 Jul 1822
Consent by her step-father, Amos Pettit.
Hart, Thomas W.
Wheeler, Nancy D.
30 Jun 1821
Proof by Jno. N. Wheeler.
Hart, William
Fryer, Elizabeth
10 Feb 1840
Haselwood, Thomas
Dance, Frances Ann
2 Jun 1838
Proof by Michael Dance.
Hatfield, Benjamin
Rawlings, Mary
20 Mar 1815
Proof by Robt. Curry.
Hathaway, Henry
Cockendorfer, Hanna
11 Oct 1843
Oath by Richard T. Houston.
Hauser, Samuel T.
Kennett, Mary Ann
21 Mar 1822
Hawkins, Shedrach (or Zerodach)
Race, Jane
7 Oct 1837
Proof by James McMillin.
Hawkins, Thomas
Hanson, Jane
18 Aug 1807
Proof by John Hanson; he married Sarah McMillin on 12 Sep 1800.
Hawkins, Thomas
McMillin, Sarah
12 Sep 1800
Hawkins, William
McMullin, Polly
21 Nov 1822
Proof by Thos. Falnash.
Hawkins, Zedick
Cooper, Jain
16 Jun 1805
Hayes, Alfred H.
Kendal, Susannah
18 Aug 1843
Hazelwood, Willis
Thompson, Nancy Ann
Oath by Martin Thompson.
Heath, Famey
Shively, Sally
14 Jun 1842
Hedger, Wm.
Ashcraft, Lizzie
18 Oct 1883
Hedges, Frank
Taylor, Lucinda
27 Nov 1888
Henderson, Nathaniel
Childers, Susannah
5 Sep 1818
Hendricks, Daniel
Thrasher, Elizabeth
21 Dec 1809
Hendricks, Henry
Ellis, Elizabeth
9 Apr 1838
Proof by Enoch Hendricks.
Hendricks, Michael
Dance, Jenney
5 Aug 1815
Widow; consent of father, Joshua Jones.
Hendricks, Phillip
Kendall, Lucy
24 Apr 1806
Hendson, Samuel S.
Green, Amazilla
14 Sep 1830
Daughter of Benj. Green.
Henricks, Abraham
Smith, Susannah
29 Apr 1824
Henricks, Enoch S.
Ducker, Sally
23 Apr 1832
Proof by Peter Henricks.
Henricks, Peter K.
Woodworth, Mary Ann
31 Oct 1832
Herndon, Elijah
Barker, Catherine
23 Jun 1821
Widow of Jos. Barker.
Herod, Bailey
Hart, Sally
9 Jun 1808
Proof by Jno. Hart.
Hiatt, Allen
Fogle, Susannah
24 Aug 1840
Highfield, Jeremiah
Taylor, Mary
13 Dec 1804
Highfield, Jeremiah
Taylor, Mary
26 Jul 1810
Highfill, James H.
Pettit, Sarah Ann
29 Jun 1837
Proof by Wm. Pettitt.
Highfill, Leonard
Ammerman, Elizabeth
17 Nov 1822
Consent of father, Jno. Ammerman.
Highfill, Leonard
Taylor, Margaret
26 Jul 1810
Consent by father, Robt. Taylor.
Hightower, Austin
Caldwell, Mary
30 Oct 1823
Proof by Alex Caldwell.
Hightower, J.W.
McGibbon, Martha
Oct 1911
Hightower, Morton (or Marton)
Ashcraft, Laura O.
14 Feb 1915
Hiller, John
Elliston, Nancy
5 Feb 1818
Proof by Jos. Spencer.
Hitch, Luther
Best (or Bert), Mary
17 Dec 1837
Proof by Wm. Johnson
Hix, Henry
Turner, Levina
29 Aug 1825
Hix, Thomas
Childers, Lucinda
20 Apr 1815
Proof by Jas. Childers.
Hoard, William
Stevens, Elizabeth
16 Oct 1843
Oath by John Draper.
Hobbs, William
Records, Elizabeth
5 Jan 1841
Consent of Bro. Isaac Records
Hogan, Tilford
Burnley, Elizabeth
13 Jul 1837
Holden, Edward
McClenachan, Sarah
22 Jun 1825
Holmes, Edward W.
Clutter, Nancy Ann
14 May 1840
Holmes, James
Clampett, Pruda
6 Oct 1807
Proof by Thos. Holmes.
Holmes, James M.
King, Amanda
13 Nov 1837
Proof by John D. Keith
Holton, Geo. W.
Casey, Hannah Ann
2 Mar 1840
Holton, Thomas J.
McCarty, Salinia B.
14 Jan 1836
Homes, Samuel G.
Applegate, Judieth
18 Aug 1835
Consent given by step-father, John Ginn.
Hook, Isaac A.
Best, Ann
19 Apr 1831
Proof by Thos. Best, Jr.
Hopkins, John
Lett, Zilpah
14 Nov 1814
Proof by Daniel Lett.
Hopper, William
Courtney, Elizabeth
2 Aug 1825
Houston, James
Cookindorfer, Mary
8 Apr 1830
Proof by Andrew Cookindorfer.
Howard, Asbury
Buoy, Rach
17 Jul 1823
Proof by James Buoy.
Howard, Levi
Buoy, Rebecah
13 Jul 1816
Proof by John Buoy.
Howe, James
Earles, Polly
15 Nov 1822
Consent by father, Jno. Earles.
Howell, Jacob
Potter, Rachel
23 Dec 1824
Hudson, Samuel
Burnett, Lutricia
1 Mar 1834
Proof by Geo. G. Burnett.
Huffman, George
Myars, Polly
23 Jun 1803
Huffman, Jacob
Earles, Mary
10 Feb 1825
Hume, B.F.
Callen, Margaret
4 Jul 1842
Hume, John
Makemson, Frances
21 Jan 1841
Oath by Thomas Hand & Robt. Makemson, acting guardian.
Hume, Price
Arnold, Eleanor
13 Jul 1799
Hume, Stripling
Angell, Elizabeth
16 Jun 1800
Hume, William Angell
Young, Nancy
22 Jan 1824
Consent by guardian, Zachariah McCoy.
Hunter, John
Porter, Elizabeth
12 Jan 1827
Hutchason, Samuel
Burns, Margerit
12 Jun 1804
Proof by David Copper.
Hutcheson, Robert
Lale, Elizabeth
27 Feb 1817
Proof by Saml. Burns.
Hutton, George W.
Hardin, Serena
18 Jun 1836
Proof by Wm. D. Hardin, acting guardian.

Problems or bad links should be reported to the webmaster.
NOTE: These records have been transcribed from several different sources, either by us or by other researchers and provided as a starting point to assist you in your research; we've verified as many as we could, but be aware that there may be errors (either mis-spellings on the original records, almost illegible writing on the records, and/or typing errors on my part), so make sure to double check them prior to assuming they're "the gospel truth". We will never deliberately include erroneous information in any part of this site.

These records have not been copied by either of this site's coordinators from other sites, as has been implied by some. Sources have included records from the E.E. Barton research files, military records, newspapers, microfilm and/or compiled lists that were provided by family members and other researchers. If you have records that you'd like to see added to this site, please contact either Sherri or Suzanne and we'll be glad to add them to this collection.
©Copyright 2005-2015 by Pendleton County Genealogy Project All files on this website are copyrighted by their submitter and creator. They may be linked to, but may not be reproduced on another website or in any other form, without specific permission of the submitter, owner, publisher and this site moderator. Although public records are as such not copyrightable, the manner in which they are presented, including the notes, comments, etc. are. The information on this site is provided free of charge, by volunteers, for your personal use only.