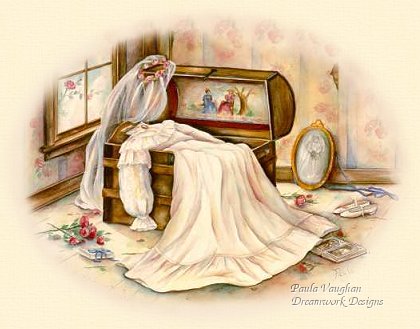 <![if !vml]>
<![endif]>
Groom

Bride

Marriage Date

Notes

Race, Alexander
Ashcraft, Margaret
4 Oct 1832
Race, Ebenezar
Kelly, Rachel
25 Sep 1843
Oath by Allen Kelly.
Race, Hiram
Nichols, Nancy
20 Jul 1840
Oath by Robt. McMillin.
Race, John
Shively, Martha
22 Feb 1841
Oath by Robt. McMillin.
Race, Lawson
Hawkins, Phebe
22 Jan 1824
Proof by Wm. Hawkins.
Race, Moses
Ashcraft, Sarah
22 Nov 1832
Race, William
Belew, Elizabeth
10 Apr 1830
Consent of father, Wm. Belew.
Rafferty, John
Wright, Delilia
28 Mar 1816
Proof by Jno. Crook.
Ramey, Arthur
Youngman, Jalie
Jul 1911
Ramsay, James
Fields, Nancy
16 Mar 1842
Oath by Henry Browning.
Ramsey, James
Browning, June
9 Sep 1834
Rankin, David
Desha, Elizabeth
28 Apr 1821
Widow of Jos. Desha, dec'd.
Rankin, John
Beckett, Elizabeth
21 Mar 1811
Proof by Wm. Blackburn.
Rankins, Isaac
Hand, Elenor
19 Sep 1839
Proof by W.H. Hanson
Ransom, Orvan
Ashcraft, Effie
2 Sep 1891
Rardon, John
Records, Nancy
8 Mar 1823
Ratcliff, Elisha
Gibson, Mary
3 Nov 1814
Consent of father, Thos. Gibson
Ratliff, John W.
Moore, Margaret
12 Mar 1838
Proof by James Moore & Mitchel Dance.
Ravenscraft, W.R.
Ashcraft, Sallie
4 Jan 1906
Rawlings, Ezekial
Vaughan, Sarah W.
28 Sep 1839
Proof by Hugh S. Hickman.
Rawlings, Robert
Forsythe, Elizabeth
20 Sep 1821
Proof by Jno. Forsythe.
Rawlings, Samuel
Vance, Betsey
21 Feb 1805
Read, George
Ellis, Frances
29 Nov 1821
Proof by Jno. Scott.
Records, John
Said, Nancy
2 May 1835
Records, Josiah
Lewis, Letitia
30 Jul 1815
Proof by Geo. Lewis.
Records, William
Said, Susannah
2 Apr 1833
Proof by Augustin Eads.
Redington, Solomon
Jones, Mary
5 Mar 1839
Redmon, Samuel
Sharp, Elizabeth
6 Dec 1804
proof by Linufield Sharp.
Reed, Zachariah
Southard, Franky
27 Sep 1814
Proof by Jno. Ellis, Jr.
Rice, Daniel
New, Elizabeth
22 Jan 1807
Proof by Chas. Colvin, Jr.
Rice, Demsey
Bishop, Sarah
4 Jan 1836
Rice, Demsy
Downard, Rebecah
30 Dec 1809
Proof by Jas. Kemp.
Rice, John
Rinker, Juldy
2 Apr 1807
Proof by guardian Elijah Rinker.
Richardson, Lewis
North, Jane
24 Aug 1842
Oath by Henry Allen
Richey, James
Browning, Susannah
13 Jun 1809
Consent of father, Caleb Browning.
Richey, James
Browning, Nancy
7 Jul 1824
Proof by Caleb Browning.
Richey, Stephen
Browning, Sally
28 May 1816
Rickey, William J.
Taylor, Nancy Hull
25 Oct 1828
Riddell, George
Colvin, Margaret
16 Jun 1808
Proof by Chas. B. Colvin
Riddle, Charles
Roberts, Malvina
1 Jan 1844
Oath by Moses Race.
Riddle, Ebenezer
Williams, Elizabeth
19 Aug 1814
Proof by Chas. Kerby.
Riddle, George
Fall (or Full), Martha
5 Feb 1834
Proof by Jacob M. Wolf.
Riddle, John
Wheeler, Elizabeth
2 Nov 1815
Consent of father, Drummond Wheeler.
Riddle, John
Caril, Sarah
13 Mar 1838
Riddle, Robert
Lightfoot, Nancy
25 Jul 1802
Father John Lightfoot.
Riely, James
Baily, Jane
18 Dec 1838
Personal consent by step-father T. Briggs.
Rigg, Reuben S.
McQuinley, Sallie
Nov 1911
Married by Judge N.D.C. Mains.
Riggle, Joseph
Taylor, Annie E.
23 Oct 1873
Riggs, Benjamin M.
Wilson, Agness W.
3 May 1825
Roach, Fields Allen
Cobb, Mary
30 Jun 1817
Robarts, John B.
Wheeler, Winifred
26 Mar 1832
Proof by Thos. W. Hart.
Robbins, Augustus
Frazer, Mary L.
8 May 1834
Consent of her father, John Frazer.
Robbins, Francis E.
Lemmons, Lucinda
18 Dec 1833
Consent of her father, Wm. Lemmons.
Roberts, Elias
Morris, Ann
13 Sep 1802
Consent of Ellenor Morris; oath by James Morris.
Roberts, Andrew
Payne, Agnes
28 Nov 1843
Oath by Wm. A. Porter.
Roberts, Helery
Duncan, Lemvisa (or Louisa)
21 Sep 1836
Roberts, Jasper
Heddrick, Annie
15 Apr 1870
He of lawful age and her guardian's consent personally given. Bond executed and license issued 12 Apr 1870. Married 15 Apr 1870 by A.A. Knight; witnessed by William H. Roberts & George C. Rule.
Marriage Bond ~ Marriage Certificate
Roberts, Joel
Hart, Sally
18 Dec 1832
Robertson, William S.
Fugate, Elizabeth
28 Dec 1821
Proof by Henry Hand.
Robinson, Absalom
Jarvis, Susannah
8 Apr 1819
Robinson, Armit
Jervice, Malinda
30 May 1816
Robinson, Joseph
Jarvis, Margaret
9 Apr 1819
Robinson, M.
Moore, Sally
14 Jul 1815
Proof by Alexander Marshall.
Rogers, Francis
Sargeant, Ann
11 Nov 1841
Consent of guardian, Thos. G. Hampton.
Rogers, John
Guston, Elizabeth
22 Apr 1806
Proof by Geo. Sapp
Rogers, John
Sargeant, Sarah
14 Aug 1840
Oath by John Downey.
Rogers, John A.
Ducker, Elizabeth
2 Dec 1843
Rollins, Michael
Stites, Margaret
14 Dec 1824
Routt, Riley
Colvin, Nancy B.
3 Jan 1842
Rowland, P.A.
Ashcraft, Nellie
30 Sep 1911
Ruber, Ed.
Chapman, Jesse
14 Oct 1911
Married at home of bride's parents.
Ruddell, Charles
Collins, Polly
29 Sep 1818
Consent of her guardian, Jos. K. Glinn.
Rule, Thomas R.
Johnson, Johnannah
29 May 1823
Proof by Cleson McIntosh.
Rule, William
Sharpe, Polly
25 May 1819
Widow of John Sharpe, dec'd.
Rush, David
Miller, Susannah
11 Aug 1814
Consent of Saml. Conoway, her father-in-law and guardian.
Rush, Gabriel
Burns, Margaret
12 Jan 1815
Proof by Alexander Webb.
Rush, Garland
McClain, Anna
17 Feb 1814
Proof by Jno. Miller.
Rush, Thomas
Steele, Elizabeth
10 Dec 1807
Rush, Thornton
Glinn, Elizabeth
17 Jul 1816
Proof by Pleasant Glinn.
Rush, William P (or R.).
Minor, Sarah W.
22 Jul 1818
Proof by Jno. M. Foster.

Problems or bad links should be reported to the webmaster.
NOTE: These records have been transcribed from several different sources, either by us or by other researchers and provided as a starting point to assist you in your research; we've verified as many as we could, but be aware that there may be errors (either mis-spellings on the original records, almost illegible writing on the records, and/or typing errors on my part), so make sure to double check them prior to assuming they're "the gospel truth". We will never deliberately include erroneous information in any part of this site.

These records have not been copied by either of this site's coordinators from other sites, as has been implied by some. Sources have included records from the E.E. Barton research files, military records, newspapers, microfilm and/or compiled lists that were provided by family members and other researchers. If you have records that you'd like to see added to this site, please contact either Sherri or Suzanne and we'll be glad to add them to this collection.
©Copyright 2005-2015 by Pendleton County Genealogy Project All files on this website are copyrighted by their submitter and creator. They may be linked to, but may not be reproduced on another website or in any other form, without specific permission of the submitter, owner, publisher and this site moderator. Although public records are as such not copyrightable, the manner in which they are presented, including the notes, comments, etc. are. The information on this site is provided free of charge, by volunteers, for your personal use only.