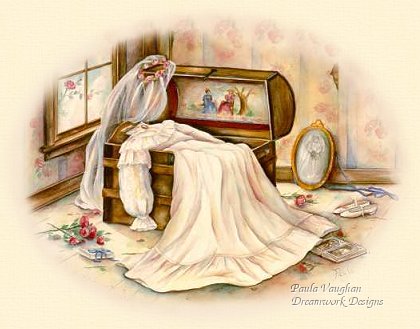 <![if !vml]>
<![endif]>
Groom

Bride

Marriage Date

Notes

Vanbuskirk, Lawrence
Norton, Maryann
24 Sep 1811
Proof by Wm. Johnson
Valandham, Daniel
Bouy, Mary
11 Oct 1821
Vanlandingham, Daniel
Bouy, Mary
20 Sep 1821
Vanlandingham, William
Metcalf, Parthena
20 Oct 1836
Vastine, Abraham
Blackburn, Maryann
7 Mar 1806
Proof by John Thornton.
Vastine, Jesse J.
Ashcraft, Nellie
10 Jul 1920
Vice, Cassius M.
Ashcraft, Amanda M.
16 Oct 1870
Vice, Cassius M.
Ashcraft, Cora
19 Apr 1893
Vice, George
Southard, Catherine
26 Aug 1801
Father Laurance Southard.
Victor, John
Godman, Mary
20 Feb 1837
Consent of father, Allen B. Godman.
Viers, William
Taylor, Myrtle
18 Dec 1910
Wakefield, Charles F.
Lovelace, America
15 Apr 1870
Both of lawful age. (Note says see Bk 9, page 434.)
Marriage Bond
Walker, Stephen S.
Shaw, Hannah
29 Sep 1816
Proof by Aaron Shaw.
Wallace, James
Turner, Parthena
5 Oct 1836
Wallace, James
Hutchinson, Julian
9 Aug 1841
Wallace, John
McCann, Julia Ann
30 Mar 1833
Proof by Milton Ewing.
Wallace, Joseph
Monroe, Elizabeth
13 Apr 1825
Wallace, William
Turner, Mary Ann
23 Jan 1841
Walton, Dr. Sim
Monroe, Alice
Oct 1911
Married at Falmouth Christian Church.
Ward, Rev. S.C.
McKee, Mrs. Martha
18 Aug 1841
Warden, Wiliam
Quishard, Sarah
7 Aug 1841
Proof by James Boles.
Ware, W.F.M.
Taylor, Amanda
12 Jun 1862
Warford, Joseph
Green, Susannah
1 Oct 1823
Proof by Jas. Egnew.
Warton, James
Barton, Fanny
21 Dec 1799
Waters, James
Lanier, Mary
10 Sep 1810
Consent by Isham Lanier, Father.
Waters, John
Balew, Elizabeth
10 Feb 1814
Consent by Rich. Mann.
Watkins, Samuel
Carlisle, Josephine
21 Sep 1843
Watson, Patrick
Harris, Catherine A.
14 Mar 1839
Weaver, Buckley
Fisher, Mary
18 oct 1843
Oath by David Fisher.
Weaver, Ernest C.
Taylor, Bertha F.
18 Mar 1906
Weaver, Taylor
Biddle, Alice
7 Nov 1878
Webb, John
Robinson, Nancy
3 Feb 1811
Consent by Jno. Golding, with whom she resides, she having no parents.
Webb, Samuel
Balew, Polly
4 Jan 1816
Proof by Jno. Miller, marriage performed by Rev. Griffin.
Webster, Daniel
Cogwell, Sally
23 Mar 1819
Proof by Dudley Webster.
Webster, Dudley
Jones, Katharine
13 Mar 1841
Webster, Henry
Ashcraft, Viola M.
18 Mar 1914
Webster, James
Jump, Dorey
16 Jan 1818
Proof by Saml. Burnes.
Webster, John
Ashcraft, Leona
23 Jan 1915
Webster, Oscar
Harrison, Amanda
20 Dec 1911
Bride from Grant's Lick (Campbell Co.). Married by Bro. Lemmon in Falmouth.
Webster, Word
Gosney, Merie
Oct 1911
Wellman, John V.
Howell, Mary
21 Aug 1806
Proof by Saml. Lockwood.
Wellman, John V.
Lea, Sarah
7 Sep 1835
Consent of father, Gideon Lea.
Wellman, Michael
Fields, Elizabeth
22 Aug 1815
Proof by Jno. Wellman.
Wells, Albert
Hand, Ann
26 Dec 1837
Consent given by father, John Hand.
Wells, Benjamin
Boner, Sally
29 Nov 1812
Wells, Jeremiah
Moore, Nancy
20 Feb 1841
Wells, Samuel
Groves, Disy
13 May 1819
Proof by Donovan Groves.
Wells, Thomas
Lightfoot, Susannah
16 Feb 1815
Widow.
West, James
Dance, Mahala
4 Jan 1841
West, Roland
Carter, Lucy
13 Feb 1834
Proof by Elijah Carter.
West, Thomas
Pick, Nancy
9 Feb 1804
She widow; both of full age.
Westrope, William
Wicoff, Polly
9 Aug 1804
Whaley, J.R.
Dunaway, Bessie
Oct 1911
Wharton, William
Pears, Mary
28 Nov 1805
Both formerly married.
Wheeler, Daniel
Hall, Hannah
2 Mar 1834
Wheeler, Hezekiah
Angel, Ellener
2 Feb 1806
Proof by Joseph Kerr.
Wheeler, I.L.
Asberry, Amy
6 Oct 1834
Wheeler, Nimrod
Wheeler, Kitty
9 Jan 1817
Consent by Wm. O. Wheeler.
Whitaker, Benj. G.
McKenney, Nancy C.
4 Oct 1843
Oath by Cosenberry McKenny.
White, Jacob
McGill, Mary
21 Jul 1841
White, John
Stevens, Franky
20 Mar 1817
White, Thomas
Jones, Permelia S.
13 Nov 1806
Proof by Ruben Turner.
Whitehead, John R.
Coleman, Fanny
9 Jun 1824
Wicoff, Henry
Monroe, Peggy
21 Dec 1809
Proof by Alexander Monroe.
Wicoff, Henry
Lovett, Sarah
12 Jan 1815
Widow of Elias Lovett, dec'd.
Wicoff, John
Westsope, Hannah
8 Apr 1802
Wilcoxin, Lewis
Barker, Maria L.
5 Jan 1836
Wilkerson, Moses G.
Naylor, Ann Sophronia
2 Nov 1831
Willet, Horatio
Fryer, Sarah
5 Apr 1824
Proof by Lloyd Fryer. Date may be 8 Apr 1824.
Willett, Martin F.
Oldham, Fanny
23 Sep 1819
Williams, Allison
Johnston, Mary
19 Feb 1801
Williams, Elmon
Ellis, Lulian
6 Jan 1840
Williams, Ely
Love, Mazy
13 Oct 1817
Proof by Jno. Lowe, Jr.
Williams, Enoch
Taylor, Sally
20 Oct 1832
Proof by Danl. W. Yelton.
Williams, Felix
Gardner, Elizabeth
16 Dec 1839
Consent of his guardian, D.E. Shoemaker, oath by Alexander Orr.
Williams, James
Laton, Ann
14 Oct 1800
Williams, John T.
Taylor, Harriet
20 Mar 1879
Williams, Owen
Childers, Polly
2 Mar 1823
Proof by Martin Fugate.
Williams, Samuel
DeHart, Nancy
5 Sep 1816
Consent by Wm. Dehart
Williams, Sanford
Gifford, Mary
7 Oct 1835
Proof by Robert Curry.
Williams, Thomas
Sanders, Nancy
31 Dec 1801
Williams, Thomas
Finley, Jane
26 Mar 1830
Proof by Jos. Leade.
Willis, Rice
Thornberry, Mary
24 Apr 1839
Wilson, Berry Newton
Hill, Clementina
Nov 1911
Wilson, Chas.
Hathaway, Maude
Jul 1911
Wilson, David
Hammond, Amanda
13 Jul 1840
Oath by George W. Garnet and William Long.
Wilson, Hyram
Webster, Courtney
16 Apr 1835
Wilson, Isaac
Custard, Jane
13 Mar 1820
Proof by John Wilson, her guardian, her parents dead.
Wilson, James
Childers, Lucy
8 May 1819
Daughter of Henry Childers.
Wilson, James
Thomas, Zerelda S.
28 Jan 1830
Proof by Saml. G. Menzies.
Wilson, Jesse
Doty, Nancy
30 Jul 1815
Proof by Thos. Buskirk.
Wilson, John
Palsgrove, Mary
9 Jul 1805
Proof by Phillip Huffman.
Wilson, Paul H.
Ashcraft, Irene
8 Nov 1934
Wilson, Samuel
Huntor, Hetty
26 Apr 1804
Wilson, Samuel
Clark, Elizabeth
6 Mar 1808
Consent by her guardian, Thos. Hawkins.
Wilson, Samuel
Woodworths, Sarah
3 Jan 1838
Wilson, Wesley
Wilson, Martha Jane
28 Feb 1834
Oath by Geo. Wilson
Winans, King Davis
Dulaney, Eliza Margaret
5 Apr 1837
Wingate, Joseph
Wilson, Nancy
15 May 1811
Consent by father, Jas. Wilson.
Winn, Minor I.
Wilson, Agnes
31 Aug 1835
Consent of father, Samuel Wilson.
Wolf, William
Grey, Mary
30 Jun 1843
Wolfe, William
Stephens, Sarah
30 Oct 1834
Consent of her father, Samuel Stephens.
Wood, John
Sellers, Mariah C.
1857
Woods, John Hazle
Jervis, Sarah
27 Aug 1807
Consent by her father.
Woodson, Wm. G.
Dickerson, Mary L.
5 May 1833
Consent of her step-father.
Woodward, Moses
Bryan, Nancy
11 Sep 1821
Woodworth, Hiram
Glinn, Polly R.
22 May 1823
Woodworth, John H.
Clayton, Catherine
28 Jan 1830
Proof by Jno. B. Clayton.
Woodworth, John H.
Marshall, Mary
26 Nov 1835
Woodworth, William
Monroe, Louisa
12 Jan 1836
Woodyard, Jesse
Crook, Elizabeth
8 Nov 1810
Proof by brother, Robt. Crook.
Woodyard, Lewis W.
Earles, Malvina
9 Aug 1849
Consent by father, Thos. Earles.
Woodyard, Walter
Williams, Ann
21 Oct 1813
Consent by Geo. Williams.
Work, Ezkiel
Ashcraft, Ollie
23 Dec 1909
Work, Henry
Aydelott, Sarah
1 Jun 1832
Proof by Watson Aydelott.
Wortman, Abraham
Kelley, Micah
15 Aug 1814
Proof by Ephraim Kelley.
Wortman, Richard
Childers, Nancy Ann
8 Feb 1810
Proof by Jno. Arnold.
Wright, Charles L.
Taylor, Nora
31 Dec 1905
Wright, Isham C.
Cushman, Eliza Elvira
17 May 1840
Wright, Lewis
Forsythe, Agnes
31 Oct 1811
Consent by father, Robt. Forsythe.
Wright, Lewis P.
Newell, Hamel
26 Aug 1839
Proof by Robert Wright.
Wright, William
Hitch, Margaret
12 Apr 1841
Oath by Robert H. Hitch.
Wyatt, Beverly
Allen, Julian
10 Feb 1841
Widow of Anthony Allen.
Wyatt, John
McKenney, Delila
22 Dec 1831
Proof by Saml. Griffith.

Problems or bad links should be reported to the webmaster.
NOTE: These records have been transcribed from several different sources, either by us or by other researchers and provided as a starting point to assist you in your research; we've verified as many as we could, but be aware that there may be errors (either mis-spellings on the original records, almost illegible writing on the records, and/or typing errors on my part), so make sure to double check them prior to assuming they're "the gospel truth". We will never deliberately include erroneous information in any part of this site.

These records have not been copied by either of this site's coordinators from other sites, as has been implied by some. Sources have included records from the E.E. Barton research files, military records, newspapers, microfilm and/or compiled lists that were provided by family members and other researchers. If you have records that you'd like to see added to this site, please contact either Sherri or Suzanne and we'll be glad to add them to this collection.
©Copyright 2005-2015 by Pendleton County Genealogy Project All files on this website are copyrighted by their submitter and creator. They may be linked to, but may not be reproduced on another website or in any other form, without specific permission of the submitter, owner, publisher and this site moderator. Although public records are as such not copyrightable, the manner in which they are presented, including the notes, comments, etc. are. The information on this site is provided free of charge, by volunteers, for your personal use only.