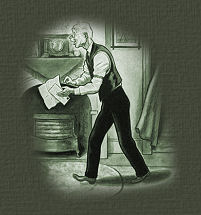 THE TICKET.
DAILEY
---
ALWAYS INDEPENDENT SELDOM INDIFFERENT
---
The Ticket – Covington, KY, Jan. 2, 1876
A tobacco break is proposed for Augusta, and on last Saturday a meeting of business men from Pendleton, Clermont, Mason, Brown and Bracken, was held in that city to take steps for its immediate establishment.
The building of a turnpike from Falmouth to Foster is being earnestly discussed by the people of the two places.
The Public Library at Butler, contains sixty volumes. The Astor Library was commenced with a common school dictionary.