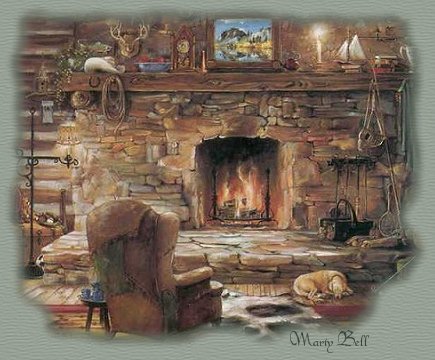 Licking Valley Register
Covington, Kentucky
Saturday, January 18, 1845
Volume IV, Number 26.
Printed and Published By
R. C. Langdon & W. C. Munger
Devoted to General Intelligence, Politics, Morality, Literature, Education, the
Arts and Sciences, Agriculture, Commerce, and Advertising.
TERMS: Weekly on a Double Medium sheet, $2.00.
Fifty cents will be added to each subscription, when not paid within the year.
Single numbers in wrappers 61/4 cents.
Advertisements, of 16 lines, or less, will be charged $1.00 for the first three, and
25 centsw for each subsequent insertion. Longer ones in proportion.
25 per cent. discount, paper included, made to yearly advertisers.
The number of insertions must be marked on the advertisement or it will be
continued until ordered out, and charged accordingly.
Persons wishing to discontinue the paper, must settle all arrears before it
can be done, unless at the option of the Publishers.

Commissioner's Sale
By virtue of a decree of the Pendleton Circuit Court, entered up at the last September term; in the case of George C. Lightfoot, Administrator of the Estate of Francis Chalfant, deceased, against the creditors and heirs of said estate. I will, on the 22d day of January next, on the premises, offer at public auction to the best bidder a tract of forest land, (as the property of said decedent) ling in Harrison county, Kentucky, on the west sie of main Licking River, and about three miles above Claysville, containing by survey 108 acres.
ALSO - On the 24th day of January next, on the premises, a tract of land as the property of said decedent, lying in Pendleton county, Ky. on Stepston Creek, about one mile from Foster's lower Landing on the Ohio River, and two miles from the mouth of said creek. This tract of land is somewhat broken, but produces fine crops, and is very valuable on account of Timber so convenient to market, about 70 acres is under cultivation. There is also a good hewed log dwelling house on siad land and other out houses. The balance is well timbered; said tract containing 283 acres.
ALSO - On the same day on the premises at the mouth of Stepston Creek on the Ohio River, about two miles from the last described tract, (as the property of said decedent. The reversionary interest in the dower tract containing fifty acres upon which there is a good hewed log dwelling house and other out houses, and a store house. This is a handsome site commanding a fine view of River Scenery, and in sight of Moscow, Ohio. Said sales will take place between the hours of 11 o'clock A.M. and 3 P.M.
Twelve months credit will be given, and bond and approved security required, having the force and effect of replevin bonds.
WM. C. NAYLOR. Commissioner.
Falmouth, Ky., December 27, 1844. 24w3



Problems or bad links should be reported to the webmaster.
NOTE: These records have been transcribed from several different sources, either by us or by other researchers and provided as a starting point to assist you in your research; we've verified as many as we could, but be aware that there may be errors (either mis-spellings on the original records, almost illegible writing on the records, and/or typing errors on my part), so make sure to double check them prior to assuming they're "the gospel truth". We will never deliberately include erroneous information in any part of this site.

These records have not been copied by either of this site's coordinators from other sites, as has been implied by some. Sources have included records from the E. E. Barton research files, military records, newspapers, microfilm and/or compiled lists that were provided by family members and other researchers. The majority of the additions to the marriage index pages on 17 and 30 Jun 2007 were transcribed from FHC microfilm #973027.
If you have records that you'd like to see added to this site, please contact either Sherri or Suzanne and we'll be glad to add them to this collection.
©Copyright 2005-2015 by Pendleton County Genealogy Project All files on this website are copyrighted by their submitter and creator. They may be linked to, but may not be reproduced on another website or in any other form, without specific permission of the submitter, owner, publisher and this site moderator. Although public records are as such not copyrightable, the manner in which they are presented, including the notes, comments, etc. are. The information on this site is provided free of charge, by volunteers, for your personal use only.