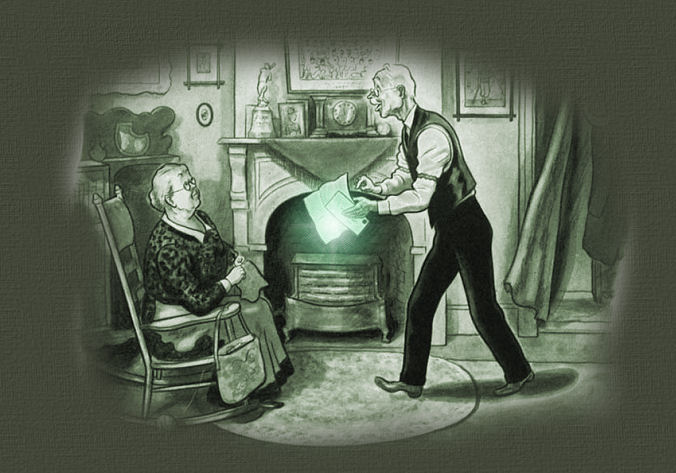 Pendleton County News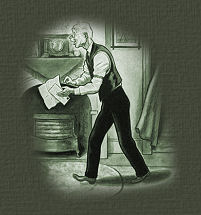 ---
The Bourbon News
Printed every Tuesday and Friday
Champ & Bro., Editors and Owners
Established February 1, 1881 Paris, Bourbon Co. KY
---
Tuesday July 31, 1900
(Page 1)
William H. Thornburg, aged 75 and Montilman F. Kirby, 84 years of age, died in Pendleton county last week.
---
The hog crop in Pendleton and adjoining counties are reported very short. A Chicago packer predicts that side meat will bring 16c to 17 c wholesale before January 1st.
---
Friday September 11, 1903
Curtis Jett Will Be Placed on Trial Next Monday.
Cynthiana, Ky., Sept. 9. - When the case against Curtis Jett for the murder of Town Marshal Jim Cockrill, of Jackson, was called here Tuesday, the commonwealth answered ready, but asked a continuance of a day. None of the outside attorneys for the defense had arrived.
When Jett was brought in Attorney Blanton, for the defense, filed a demurrer, asking that the indictment be quashed. Commonwealth's Attorney Byrd objected to the demurrer, and asked that the case be tried at this term of court.
Judge Osborne overrulled the special demurrer, and Attorney Blanton then filed affiddavits supporting his motion to have the indictment quashed on the ground that this court had no jurisdiction to try the case, as the defendant had been tried and convicted at a special term of the court.
Judge Osborne did not think the grounds in the affidavit were sufficient for a postponement, and said the case would have to be tried at this term. He set it for next Monday, and ordered a special venire of jurymen from Robertson, Nicholas and Pendleton Counties.
---
A defective flue caused the one-story frame house on the Wm. Ardery farm, near Glenkenney, to burn to the ground, Tuesday at noon. It was occupied by Mr. Chas. Fisher and wife and nine children, who lost almost everything. Mrs. Fisher at the time visiting her father, Mr. John Ammerman, in Pendleton County.
Brief Paragraphs about Important Happenings.
Morgan Barlow, who escaped five years ago in Pendleton county, while being taken to prison for horse stealing, was caught in Nicholas Tuesday.
---
Tuesday, September 3, 1901
The Cynthiana Log Cabin tells of a resident of Pendleton county having his pocket picked of $148 by a fortune teller connected with the Robinson circus, and says that skin games and sure thing gambling devices were as thick as fleas on the monkeys. It was the same way in Paris, although we have not heard of any large sums being lost. To show that the circus proprietors themselves in league with the swindlers, a prominent attache of the circus called at The News office on the day that they exhibited here, and after asking if there was anything he could to in the way of giving extra tickets, etc., requested that if they should happen to get into any trouble he would appreciate it as a favor if The News would refrain from "roasting" the show.
---
Friday, November 30, 1900
Representative E.E. Barton, of Pendleton, spent Wednesday in the city.
---
Friday, November 16, 1900
Henry Hibler leaves this morning for a trip in Pendleton County.
---
Jack Arnold, of Pendleton county, has a 12 acre field of oats that averaged 50 shocks, 16 bundles to the shock, about 75 bushels to the acre.
Cincinnati, Aug. 1 - Wheat, steady, 66 1/2 @67. Corn, firm 56 1/2-3/4 57. Oats quiet, 36 1/2 @27. Rye, steady, 53. Hogs active, steady, 3.90 @ 595. Cattle, quiet. 2.00@5.25. Sheep, steady, 2.20@2.50. Lambs steady, 3.50 @ 5.80.
---
Tuesday, October 30, 1900
Elder G.W. Nutter left Monday for Gardnersville, Pendleton county, to hold a meeting.
---
In making up the official ballot for the November election in the Department of Secretary of State, it is noticed that two of the Democratic electors are holding offices to be incompatible with that of elector. Those are the Hon. Claude M. Thomas, of this county, who is President of the First National Bank, and the Hon. E.E. Barton of Pendleton County, member of the General Assembly. Representative Herman D. Bewcomb, of Lousiville, and R.C. Ford, of Middlesboro, residned similar positions because of incompatibility.
We have not been able to see Mr. Thomas to ascertain what steps he will take in the matter.
---
City Schools - The CIty School Board at a meeting on Monday night, rather unexpectedly to the public, elected Prof. J.A. Sharron, of Pendleton County, superintendent, to succeed Prof. A.O. Reubelt. There were four applicants for the position - Mr. Reubelt, Mr. Lucas, J.F. Clarke and Mr. Eubanks. It is to be regretted that Prof. Reubelt was not re-elected, as he has made many friends here and was especialy well-liked by the pupils of the school.
---
Pendleton county has sent in for Kentucky's mineral display at the World's Fair a large box of stone
---
Mr. and Mrs. Felix C. Newman and two children returned Friday from a protracted visit to relatives in Bourbon county. - Falmouth Pendletonian
The Falmouth Pendletonian, says: Mr. Thos. Bristow, of Bourbon County, was in Pendleton this week for the puprose of purchasing two work horses. He secured one at J.H. Jacobs' sale Tuesday.
---
Rural free delivery routes were established in Kentucky Wednesday for Representative Pugh in Harrison County and Representative Berry in Pendleton County.
---
Republican Railroad Convention
The Republicans of this, the Third Railroad District, will assemble in Paris Tomorrow, May 6, to nominate a candidate for Railroad Commissioner.
The District is composed of forty-eight counties, which poll a safe Republican majority, and as the nominee is reasonably assurred of an election, an exciting and highly interesting contest between the various candidates is expected.
There are eight announced candidates, as follows:
John O. Wood, present incumbent, of Montgomery, Tenth District.
Charles L. Gray, of Bracken, Ninth District
A.T. Siler, of Whitney, Eleventh District.
J.T. Patrick, of Magoffin, Tenth District.
Robt. Hill of Lee, Tenth District.
Jas. Owens, of Clark, Tenth District.
Caudle, of Rowan, Tenth District.
The Convention will be held in the old Christian Church, corner Eighth and Main, which will seat about 800 people. The basement will be reserved for the various committees.
The First Regiment Band, of Cincinnati, has been engaged to furnish music for the occasion.
The Windsor and Fordham Hotels are making extensive preparations to entertain the large crowd of delegates that will be present.
Messrs. Wood, Gray, Siler and Patrick will have their headquarters at the Windsor, while the other candidates will be quartered at the Fordham. Several of the candidates arrived yesterday and opened up their headquarters.
The Committee on Arrangements has secured elegant silk badges for the occasion and the Reception Committee will meet all incoming trains.
There will be a concert given on the public square at 7:30 to-morrow evening.
The following are the votes to which each county will be entitled in the convention, Wednesday:
County Vote
Necessary to nominate: 416

Problems or bad links should be reported to the webmaster.
NOTE: These records have been transcribed from several different sources, either by us or by other researchers and provided as a starting point to assist you in your research; we've verified as many as we could, but be aware that there may be errors (either mis-spellings on the original records, almost illegible writing on the records, and/or typing errors on my part), so make sure to double check them prior to assuming they're "the gospel truth". We will never deliberately include erroneous information in any part of this site.

These records have not been copied by either of this site's coordinators from other sites, as has been implied by some. Sources have included records from the E. E. Barton research files, military records, newspapers, microfilm and/or compiled lists that were provided by family members and other researchers. The majority of the additions to the marriage index pages on 17 and 30 Jun 2007 were transcribed from FHC microfilm #973027.
If you have records that you'd like to see added to this site, please contact either Sherri or Suzanne and we'll be glad to add them to this collection.
©Copyright 2005-2015 by Pendleton County Genealogy Project All files on this website are copyrighted by their submitter and creator. They may be linked to, but may not be reproduced on another website or in any other form, without specific permission of the submitter, owner, publisher and this site moderator. Although public records are as such not copyrightable, the manner in which they are presented, including the notes, comments, etc. are. The information on this site is provided free of charge, by volunteers, for your personal use only.