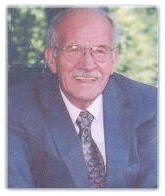 This KYGenWeb site is dedicated to the memory of Carlis B. Wilson 1934 - 2005

---

You are Visitor
The Webmaster of this site is a Kentucky Colonel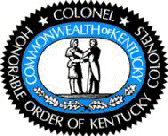 Commissioned, March 4, 1974

.
My name is Suzanne Shephard and I am the coordinator for this county. Check back often as we add new information on a regular basis. Please contact me if you have any information you would like to add to these pages.
*Note: I do not live in KY any longer and can not do look ups.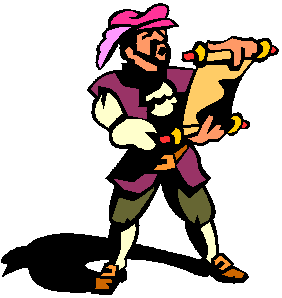 Special News in Casey County
Do You Facebook??
Kentucky History and Genealogy Network-Facebook Groups

Kentucky History and Genealogy Network is a free resource representing thousands of people wishing to identify and connect with their Kentucky roots.

kentuckyhgn.org

Click on the map to visit this site (you must have a Facebook page)

Kentucky History and Genealogy Network is not associated with any genealogical, historical, or governmental organization. We are independent and volunteer-based.
Search KYGenWeb
Our History
Casey county was formed in 1807 from Lincoln County. Named in honor of Colonel William Casey, it is located in the Pennyrile and Outer Bluegrass regions of the state. The elevation in the county ranges from 710 to 1789 feet above sea level. In 1990 the county population was 14,211 in a land area of 445 square miles, an average of 31.9 people per square mile. The county seat is Liberty. Surrounding counties are Lincoln, Pulaski, Russell, Adair, Taylor, Marion and Boyle.
---
KyGenWeb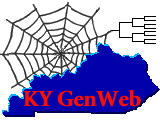 In March and April,1996,a group of genealogists organized the Kentucky Comprehensive Genealogy Database. The idea was to provide a single entry point for all counties in Kentucky, where collected databases would be stored. In addition, the databases would be indexed and cross-linked, so that even if an individual were found in more than one county, they could be located in the index. At the same time, volunteers were found who were willing to coordinate the collection of databases and generally oversee the contents of the web page. If you would like to volunteer for a county or find out more about this project, contact Sherri Hall Bradley

---
---
Design Copyright © 2005-2015 Suzanne Yelton Shephard, as coordinator and intermediary for this Casey County, KYGenWeb site, and it's contributors. All rights are reserved. This information may be used by libraries, genealogical societies and personal researchers; however, commercial use of this information is strictly prohibited without prior permission of the owners of this material. When copied for non-commercial and personal use, this copyright notice should appear with the information.
NOTICE: Should anything unexpected happen to me and I am no longer able to fulfill my obligations as Coordinator of the Casey County KYGenWeb site, I want it known that all contributions and contents of this website are to become the responsibility of the State Coordinator of the KYGenWeb Project. This web site's material will always remain free to researchers and will never be sold.
Suzanne Shephard, Casey County Coordinator, 2009