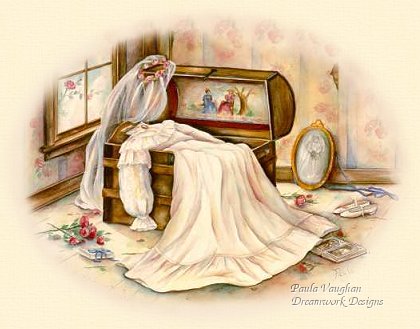 <![if !vml]>
<![endif]>
Bride

Groom

Marriage Date

Notes

Caldwell, Easther
Yelton, John Phillip
21 Nov 1833
Proof by Benj. Yelton and Wm. Caldwell.
Caldwell, Hesther
Yelton, Phillip
7 Dec 1825
Caldwell, Mary
Hightower, Austin (or Autin)
30 Oct 1823
Proof by Alex Caldwell.
Caldwell, Polly W.
Thomasson, Julius V.
1 Aug 1838
Caldwell, Sarah
Yelton, Benjamin
6 Sep 1864
Bond date 5 Sep 1864 by W.H. Moreland. Married by William D. Houston. He age 27, her 2nd marriage.
Callen, Margaret
Hume, B.F.
4 Jul 1842
Callen, Martha Ann
Brann, William
25 Oct 1841
Campbell, Elisabeth S.
Mills, William King
26 Oct 1857
Campbell, Nora
Yelton, Elbert B.
11 Mar 1896
Both age 27, of Pendleton Co.
Caril, Sarah
Riddle, John
13 Mar 1838
Carlisle, Elizabeth
Mann, Elijah
29 Oct 1838
Proof by Livingston Carlisle.
Carlisle, Josephine
Watkins, Samuel
21 Sep 1843
Carlisle, Margaret
Bailey, John
6 Dec 1842
Oath by L.M. Carlisle.
Carney, Jane
McGill, Thomas
10 Jul 1834
Sworn by David Carney and Israel McGill
Carney, Nancy
Briggs, Theophilus
22 Feb 1836
Proof by David Carnes.
Carr, Malinda
Laughlin, Peter
30 Aug 1842
Carten, Ursla Ann
Harrison, George
28 Dec 1841
Carter, Eliza
Shipp, Samuel
6 Nov 1837
Proof by William Jouett.
Carter, Laurena T.
Bailey, Lewis
10 Sep 1839
Carter, Lucy
West, Roland
13 Feb 1834
Proof by Elijah Carter.
Carter, Sarah
Lucas, Richard
19 Apr 1841
Oath by Wm. Jewett.
Carter, Ziparah D.
Ashcraft, Clarence
25 Dec 1895
License date 23 Dec 1895. He age 23 of Grant Co., she age 23 of Pendleton Co.
Case, Polly
Dale, John P.
26 Apr 1819
Daughter of Saml. Co, proof by Francis Spencer.
Caset, Malinda Ann
Collier, James W.
21 Apr 1840
Casey, Hannah Ann
Holton, Geo. W.
2 Mar 1840
Casey, Margaret
Lemmon, Joshua
20 Aug 1840
Oath by George King.
Cash, Lizzie
Clark, George N.
3 Sep 1878
Married by C.W. Miller in Covington. Witnesses A.G. Dejarnett & Mrs. Alice Dejarnett. He age 27 of Grant Co., she age 22 of Robertson Co. Father of bride gives his personal consent.
Cash, Rhoda
Shoemaker, Benjamin
28 Mar 1825
Castator, Catherine
Yelton, Robert
18 Mar 1823
Married by Rev. John Taylor. Proof/oath by Benjamin Yelton.
Castator, Phebe
Morris, Richard
22 Nov 1821
Proof by Jno. Bush
Castator, Susannah
Yelton, James
15 Oct 1827
Married by Richard Tarvin.
Cayton, Catherine
Burns, Thomas
3 Mar 1807
Consent by guardian, Wm. Cayton.
Chalfant, Margaret F.
Jones, Chas. T.
5 May 1840
Chaney, Amanda
Earles, Wm.
20 Dec 1837
Chapman, Jesse
Ruber, Ed
14 Oct 1911
Married at home of bride's parents.
Childers, Elizabeth S.
Grinnell (or Gunnell), James B.
14 Feb 1834
Childers, Katherine
Barker, William E.
3 Jul 1831
Proof by Owne Williams.
Childers, Lucinda
Hix, Thomas
20 Apr 1815
Proof by Jas. Childers
Childers, Lucy
Wilson, James
6 May 1819
Daughter of Henry Childers.
Childers, Martha
Pierce, George
4 Sep 1823
Proof by Jno. Childers.
Childers, Nancy
Wortman, Richard
8 Feb 1810
Proof by Jno. Arnold.
Childers, Nancy Ann
Myers, Richard
10 Aug 1841
Oath by N.M. Wadden.
Childers, Polly
Williams, Owen
2 Mar 1823
Proof by Martin Fugate.
Childers, Sally
Thomas, James
21 Mar 1805
Childers, Susannah
Henderson, Nathaniel
5 Sep 1818
Clamptet, Pruda
Holmes, James
6 Oct 1807
Clampton, Pruda
Holmes, James
6 Oct 1807
Clark, Elizabeth
Wilson, Samuel
6 Mar 1808
Clark, Evalina
Frakes, William
12 Nov 1841
Clark, Hannah
Myar, Andrew
4 Jan 1804
Proven by James Hunter.
Clark, Jane
King, George
18 Dec 1818
Widow of ____ Clark, dec'd.
Clark, Jane
Collier, Wilkerson
18 Nov 1832
Proof by Lewis Clark, Jr.
Clark, Margaret
Nelson, Robert C.
12 Dec 1840
Oath by Thomas J. Oldham.
Clark, Maria
Barnett, Milton
12 Jan 1832
Proof by Lewis Clark, Jr.
Clark, Sarah
Jump, Joseph
17 Apr 1814
Consent by Thos. Clark
Clarke, Sarah
Hampton, Andrew
29 Jul 1806
Proof by Wm. Mounty.
Clarkson, Ann Maria
Monroe, Jeremiah
19 May 1817
Clarkson, Emily
Frazer, Willima
26 Jun 1837
Clarkson, Nancy P.
Clarkson, Anselm
2 Oct 1830
Consent by father, Julius W. Clarkson.
Clarkson, Patsy
Glaves, Michael
8 Dec 1817
Claylore, Harriet
Bosley, Elijah
17 Apr 1837
Clayton, Catherine
Burns, Thomas
3 Mar 1807
Clayton, Catherine
Woodworth, John H.
28 Jan 1830
Proof by Jno. B. Clayton.
Clayton, Margaret
Jones, George
19 Jan 1844
Cleaveland, Margaret
Mitchell, Joseph
3 Dec 1833
Proof by Henry W. Cleaveland.
Clemens, Mary Lucinda
Ashcraft, Job
19 Jul 1848
License date 19 Jul 1848. Oath by Sandy Race.
Clement, Nancy
Smith, Harvey
13 Oct 1831
Clement, Polly
Kidwell, Thomas
30 Oct 1823
Proof by Job CLement.
Clements, Elizabeth
Tomlin, Simeon
22 Dec 1825
Clements, Juriah
Barton, James
1 Jun 1817
Window
Clements, Jurish
Barton, James
1 Jun 1817
Clements, Margaret
Tibbs, Deskin
21 May 1822
Consent by her step-father, David Boyd, her father dead.
Clements, Polly
Smith, Joseph
23 Mar 1823
Proof by Nelson Beckwith.
Clements, Rachel
Ashcraft, Job
28 Jul 1836
Married by Rev. Joshua Jones.
Clements, Rachel
Blackburn, Samuel
18 Feb 1842
Clemmings, Malvina
Slade, William
12 Apr 1808
Proof by John Clemmins.
Clemmons, Sarah
Smith, Thomas
13 Oct 1820
Proof by Larkin Smith.
Clemons, Anna
Brumfield, John
16 Jan 1806
Proof by James Clemons.
Clemons, Gladys Marie
Yelton, Carl Hubert
4 May 1935
He age 25, son of George E. & Neva May Yelton. She age 21, daughter of William & Anna Clemons. Married by J.H. Sharp. Witnesses, James Blades Yelton & Nancy Carolyn Dunn.
Clemons, Mary Lucinda
Ashcraft, Job
19 Jul 1848
Married by Rev. Christian Tomlin. Oath by Sandy Race
Cleveland, Catherine
Browning, Elijah
28 Jul 1840
Oath by F.J. Cleveland
Cleveland, Harriett
Browning, Elijah
23 Dec 1823
Proof by H.W. Cleveland.
Clifton, Jemimah
Evans, William
23 Aug 1814
Clingner, Fannie
Gulick, Lisle
20 Nov 1911
Bride daughter of Mr. & Mrs. H.T. Clingner.
Clutter, Eleanor
Lancaster, William
8 Feb 1843
Oath by Henry Clutter.
Clutter, Frances
Brown, Harry
17 Spr 1837
Proof by Ben Lancaster.
Clutter, Mary
Ford, Elisha
22 Dec 1840
Clutter, Nancy Ann
Holmes, Edward W.
14 May 1840
Clutter, Rachel
Brown, John
29 Dec 1833
Consent of father, Noah Clutter.
Clutter, Sarah
Stephens, Thomas
7 May 1834
Proof by Joel Blackburn & John Stephens, father of Thos. gave consent, he being underage.
Cobb, Mary
Roach, Fields Allen
30 Jun 1817
Cockendorfer, Hanna
Hathaway, Henry
11 Oct 1843
Oath by Richard T. Houston.
Cogill, Elizabeth
Franks, John
22 Sep 1816
Cogwell, Sally
Webster, Daniel
23 Mar 1819
Proof by Dudley Webster.
Cole, Viann
Yelton, James F.
20 Aug 1868
He age 20, she age 19, both of Pendleton Co. Marriage to be at W.H. Cole's. Bond by Charles Yelton.
Coleman, Fanny
Whitehead, John R.
9 Jun 1824
Coleman, Nellie
Taylor, Benjamin
24 Dec 1868
Coleman, Polly C.
Browning, James
18 Jun 1816
Widow.
Coleman, Rachael
Harrison, Martin
25 Dec 1869
Married at Jordan Coleman's by Nelson Sanders; witnessed by J. Coleman & James Humble.
Marriage Record
Collier, Ann
Buskirk, Thomas
15 Jul 1816
Proof by Geo. Norton.
Collier, Nancy Ann
Kiskadon, Thomas
3 Jan 1842
Collier, Nelly
Barkshire, dickey
13 Oct 1814
Widow of Jas. R. Collier, dec'd.
Collins, Polly
Dunnaway, Charles
27 Jan 1803
Collins, Polly
Porter, William W.
26 Mar 1812
Proof by Rich. Collins.
Collins, Polly
Ruddell, Charles
29 Sep 1818
Consent of her guardian, Jos. K. Glinn.
Collyer, Lucy
Stewart, William
5 Feb 1810
Consent by father, Wm. Collyer.
Colvin, Catherine
Lightfoot, Goodridge
19 Feb 1801
Mother Margaret Colvin.
Colvin, Cynthia
Duncan, Ambrose
1 Feb 1836
Colvin, Elizabeth
Lightfoot, William B.
4 Sep 1823
Proof by Mason Colvin.
Colvin, Frances
Duncan, Willis
10 Apr 1800
Colvin, Jane
Chaffin, William
7 Feb 1811
Consent of Henry Colvin Jr.
Colvin, Margaret
Riddell, George
16 Jun 1808
Proof by Chas. B. Colvin.
Colvin, Mary Ann Katharine
Applegate, James T.
20 Nov 1841
Proof by Richard King & P.W. Colvin.
Colvin, Nancy B.
Routt, Riley
3 Jan 1842
Colvin, Susannah
Lightwood, Edward
18 Sep 1806
Proof by Edwd. Kemp.
Colyer, Charlotte
Massy, William
20 Jun 1811
Consent by mother, Mrs. Nelly Colyer.
Conoway, Ann
Thrasher, Aaron
8 Dec 1814
Conoway, Elizabeth
Smith, James
17 Nov 1808
Consent of father, Saml. Conway.
Conoway, Susannah
Beckett, Nelson W.
15 Feb 1809
Consent of Saml. Conoway.
Conway, Mary
Brownfield, James
3 Mar 1808
Conway, Sarah
Smith, William
12 Nov 1811
Proof by Jno. Henry.
Conyer, Elizabeth
Childers, Henry
9 Apr 1838
Conyer, Julian
Dance, Edward
8 Jan 1840
Proof by Coleman Collier.
Conyers, Amanca
Dance, Andrew Jackson
21 oct 1836
Proof by James Conyers.
Conyers, Arnilda
Dehart, Enoch H.
6 Nov 1833
Proof by James Conyers.
Conyers, Hannah
Franks, Jacob
25 Oct 1819
Proof by John Mitts.
Conyers, Margaret
Childers, Joseph H.
18 Jul 1820
Proof by Jesse Conyers.
Conyers, Sally
Mitts, John
26 Mar 1812
Cookendorfer, C.
Pearl, John
29 Jul 1843
Cookindorfer, Elizabeth
McClanahan, Alfred C.
15 May 1832
Proof by James Houston.
Cookindorfer, Mary
Houston, James
8 Apr 1830
Proof by Andrew Cookindorfer.
Cooper, Jain
Hawkins, Zedick
16 Jun 1805
Cooper, Margaret
Morris, Joshua
11 Mar 1806
Cooper, Nancy
Falnash, James
3 Mar 1817
Proof by James Cooper.
Corbin, Mildred Elizabeth
Yelton, Joseph Wright
13 Mar 1925
He age 25, son of Ed F. & Ollie Yelton. She age 25, daughter of C.C. Corbin.
Courtney, Bertha
Fields, Jesse
12 Feb 1911
Married by Rev. T.C. Kerr.
Courtney, Elizabeth
Hopper, William
2 Aug 1825
Courtney, Elizabeth
Chaney, Samuel
10 Mar 1830
Proof by Pat Courtney.
Courtney, Ellin
Biddle, John
4 Mar 1847
Courtney, Ida May
Sellers, Henry
She daughter of John Courtney, Jr.
Courtney, Mary
Pike, John
5 Apr 1832
Proof by Michael Courtney.
Cox, Catharine
Biddle, David
27 Jan 1901
Cox, Elizabeth
Fosset, Daniel
8 Mar 1839
Proof by Samuel Esskin (or Erskin).
Cox, Mary
Gray, A.B.
18 Dec 1841
Proof by Samuel Pribble.
Cox, Nancy
Stansipher, Gabriel
5 Mar 1818
Proof by Samuel Cox.
Cox, Nannie M.
Taylor, Samuel B.
11 Nov 1914
Cox, Polly
Dale, John P.
26 Apr 1819
Daughter of Saml. Cox, proof by Francis Spencer.
Cox, Rebecca
Pribble, Samuel
23 Aug 1841
Proof by Barnett Bonar.
Cox, Thusa
Power, Barnett
18 Aug 1837
Coyle, Mary
Ashcraft, Harvey N.
24 Nov 1884
He age 23 of Pendleton Co.; she age 23 of Pendleton Co. License date 24 Nov 1884.
Craddock, Annie
Taylor, Frank
4 Jan 1911
Crail, Ann
Angell, Elias
21 Aug 1833
Widow of Daniel Crail, dec'd.
Crail, Elizabeth
Downing, Edward
25 Oct 1799
Crain, Emma
Ashcraft, O.J.
24 Mar 1885 or 24 Mar 1895
He 24, she 18, both born Pendleton Co. License date 12 Mar 1885 (or 12 Mar 1895).
Crawford, Belle
Yelton, Richard W.
5 May 1896
Both age 34 of Pendleton Co. License date 4 May 1896.
Crawford, Mary
Castator, John
8 Dec 1837
Proof by Wm. Crawford.
Creamer, Eunice
Yelton, Albert E.
30 Apr 1914
He age 22, she age 19.
Crisswell, Betsy T.
Glaves, Michael
22 Dec 1807
Proof by Thos. McClanahan.
Crook, Elizabeth
Swinford, Joshua
28 May 1810
Proof by her step-father, William Adams.
Crook, Elizabeth
Woodyard, Jesse
8 Nov 1810
Proof by brother, Robt. Crook.
Cummings, Nancy
Agnew, Henry
3 Jan 1843
Cummins, Cora Lee
Bentle, William
Apr 1910
Married at bride's parents'; Rev. McGarvey Lenox officiated.
Cummins, Ida
Jones, Edward
Nov 1911
Groom son of Willis Jones; bride daughter of Henry Clay Cummins; married in Falmouth.
Cummins, Kate
Price, Orie Haviland
21 May 1911
Cummins, M.E.
Yelton, Isaac
19 Oct 1869
He age 46, 2nd marriage, of Campbell Co. She age 23, 1st marriage, of Pendleton Co. Bond by William H.W. Luke.
Cummins, Margaret
Chapman, Robert
12 Aug 1818
Cummins, Margaret
Biddle, Thomas
26 Feb 1852
Cummins, Mary
Agnew, John
18 Jul 1822
Consent of her father, Joseph Cummins.
Cummins, Mollie
Taylor, Fred
7 Nov 1903
Curry, Mary
Adams, George I.
21 Dec 1842
Cushman, Eliza Elvira
Wright, Isham C.
17 May 1840
Custard, Jane
Wilson, Isaac
13 Mar 1820
Proof by John Wilson, her guardian, her parents dead.
Daley, Nancy
Hampton, Adam
10 Dec 1799
Dance, Catherine
Dickerson, Benj.
19 Mar 1842
Dance, Dolly
Thompson, Joseph
16 Sep 1839
Dance, Elizabeth
Beman, Daniel
1 Nov 1842
Oath by Michel Dance.
Dance, Elizabeth
Glaves, Thomas
9 Apr 1819
Dance, Frances Ann
Haselwood, Thomas
2 Jun 1838
Proof by Michael Dance.
Dance, Jenney
Hendricks, Michael
5 Aug 1815
Widow. Consent of father, Joshua Jones.
Dance, Mahala
West, James
4 Jan 1841
Dance, Myra C.
Ashcraft, Russell F.
24 Dec 1914
He age 18, son of Clarence D. & Zippora Ashcraft. She age 17, daughter of Walter & Mattie Dance.
Dance, Nancy Ann
Newman, Andrew
4 Jan 1841
Dance, Patsy
Moore, Benjamin
15 Apr 1833
Consent of her father, Wm. Dance.
Dance, Rebecca
Thompson, Jerry
6 Oct 1838
Dance, Sally
Low, Robert
18 Mar 1823
Daniel, Mary A.
Sentney, William
24 Nov 1841
Daugharty, Sarah C.
Andrews, William
20 Dec 1837
Proof by John. M. Daugharty.
Daugherty, Amanda A.
Ashcraft, N.K. (or N.R.)
13 Jan 1867
N.K. age 49, 2nd marriage, Amanda age 20. He was born in Grant Co., his father b. PA, mother b. KY. She was born in Pendleton Co. Her father born Harrison County, her mother born in Pendleton Co. Married at John Thornton's by M.M. Arnold; bond: John Thornton.
Daugherty, Ann
Milchan, Ebenezer
30 Mar 1815
Daugherty, Cynthy
Smith, Larkin
17 Nov 1825
Daugherty, Elizabeth
Mickrosky, John
14 Sep 1819
Proof by Jos. Daugherty.
Daugherty, Elizabeth
Belew, Richard
20 May 1824
Widow of Wm. Daugherty, Dec'd.
Daugherty, Elizabeth
Daugherty, John M.
1 Feb 1842
Oath by Joseph Daugherty.
Daugherty, Jane Elizabeth
Mullins, Richard
18 Jan 1841
Daugherty, Juliana
Tomlin, Isaac
11 Jul 1832
Proof by Jno. Daugherty.
Daugherty, Mary
Mattox, William
7 Dec 1816
Proof by Benj. Daugherty.
Daugherty, Sarah
Thrasher, Thomas
4 Apr 1805
Davis, Sarah
Figgins, Daniel
9 May 1840
Day, Caroline
Taylor, William H.
3 Feb 1876
Day, Gladys
Biddle, Earl
21 Feb 1924
Dean, Charlotte
Franklin, Edward
27 Jan 1818
Proof by Zachius Dean.
Dean, Nancy
Yelton, Robert
18 Feb 1837
Oath by John Yelton.
Decker, Mary
Southard, James
8 Dec 1803
DeHart, Catherine
Conyers, James
18 Sep 1820
DeHart, Mary
Godman, Allen
19 May 1817
DeHart, Nancy
Williams, Samuel
5 Sep 1816
Consent by Wm. Dehart.
DeHart, Sally
Childers, Harmon
11 Aug 1814
Consent by Robt. Childers.
DeHart, Sarah
Smith, George M.
16 Jun 1831
Daughter of Wm. Dehart. Proof by Daniel B. Dehart.
Delany, Milley
Lightfoot, James
2 Oct 1810
Proof by Edwd. Lightfoot. Bond date 10 Sep 1810.
Demoss, Angeline
Taylor, Isaac
14 Sep 1853
Demoss, Catherine
Baker, Joseph
7 Dec 1809
Proof by Jno. M. Barker.
DeMoss, Nancy E.
Sellers, Israel
25 Jul 1861
Demoss, Sarah
Barker, John N.
18 Jun 1806
Proof by George West.
Dennis, Blanch
Doggett, J.N.
Dec 1911
Desha, Elizabeth
Rankin, David
28 Apr 1821
Widow of Jos. Desha, dec'd.
Desha, Kitty
Sullen, Daniel
27 Sep 1824
Desha, Patty
Allen, Daniel
27 Sep 1823
Consent by David Rankin, step-father
Deshay, Nancy
Karr, Hiram
10 Nov 1834
Proof by Robt. Karr.
Dickerson, Mary L.
Woodson, Wm. G.
5 May 1833
Consent of her step-father.
Doan, Cynthy
Smith, Larkin
17 Nov 1825
Doan, Louisa
Doan, Hezekiah
26 Feb 1840
Consent of her guardian, John L. Pock.
Doan, Matilda
Martin, Benjamin
5 Jan 1843
Oath by William Childs.
Doan, Rebecca Jane
Lancaster, Stuart
25 Aug 1843
Doan, Sally Ann
Lancaster, Samuel
21 May 1842
Done, Sarah
Fulton, John
11 Jun 1800
Dota, Ann Elizabeth
Pratt, William
24 Feb 1840
Doty, Nancy
Wilson, Jesse
30 Jul 1815
Proof by Thos. Buskirk.
Dotty, Sarah
Buskirk, Lewis
24 Jan 1811
WIdow of Moses Doty, dec'd.
Dougherty, Evalina
Clark, William G.
24 Oct 1833
Proof by Jno. Dougherty.
Doughty, Emma Louise
Kirgan, G.C.
Nov 1911
Married in Cincinnati; groom from Cincinnati, bride daughter of W.C. Doughty.
Downard, Ann
Kemp, James
20 Apr 1809
Proof by Edward Kemp.
Downard, Mary
Pugh, William
3 Mar 1830
Proof by Wm. Downard.
Downard, Rebecah
Rice, Demsy
30 Dec 1809
Proof by Jas. Kemp.
Downing, Elizabeth
Berry, James
3 May 1824
Consent by her guardian, Jno. Boyd. Bond date 6 May 1824.
Draper, Clara
Ashcraft, Fred
2 Feb 1910
He age 19 of Pendleton Co.; she age 15 of Pendleton Co., daughter of Filmore Draper. License date 31 Jan 1910.
Ducker, Elizabeth
Ingels, James
25 Oct 1825
Ducker, Elizabeth
Rogers, John A.
2 Dec 1843
Ducker, Mary
Southard, James
8 Dec 1803
Ducker, Rachel
Norris, John
3 May 1830
Consent by his father, Jno. Norris, Sr. and her father, Nathaniel Ducker.
Ducker, Sally
Henricks, Enoch S.
23 Apr 1832
Proof by Peter Henricks.
Dulaney, Eliza Margaret
Winans, King Davis
5 Apr 1837
Dulaney, Lucinda Jane
Chaney, James W.
16 Sep 1843
Dunaway, Annie
Taylor, W.G.
26 Mar 1874
Dunaway, Bessie
Whaley, J.R.
Oct 1911
Dunaway, Neva
Yelton, Maurice M.
2 Jun 1898
He age 23, she age 25, both of Pendleton Co.
Dunaway, Susan
Yelton, Richard
25 May 1835
Proof by John L. Yelton
Dunback, Emily
Smithson, Samuel
7 Dec 1841
Proof by James Henderson.
Duncan, Elizabeth
Stern, John W.
31 Jul 1823
Duncan, Lemvisa
Roberts, Helery
21 Sep 1836
Duncan, Louisa
Lightfoot, Francis D.
30 Mar 1834
Duncan, Mariah
Byland, Elias G.
2 Feb 1813
Consent of father, Elias Duncan.
Duncan, Martha
Sharpe, John Jr.
22 Mar 1838
Proof by Tilford Sharpe.
Duncan, Matilda
McCarty, Edward
22 Apr 1819
Proof by Joel B. Hume.
Duncan, Polly
Daniel, Vivian
19 Mar 1805
Proof by Edward Downing.
Duncan, Susan
Forsythe, John Jr.
28 Dec 1835
Consent by guardian E.O. Bannon.
Duncan, Susannah
Miles, Gabriel
22 May 1800
Duncan, Susannah
Crutchlow, John A.
23 May 1822
Proof by Elijah Williams.
Dunstall, Fannie
Shoemaker, Finnell
Dec 1911
Dunstall, Mary R.
Shanks, John W.
8 Nov 1855
Duvall, Margaret
Nolan, Joshua D.
3 Nov 1831
Proof by Jas. Vaughn.

Problems or bad links should be reported to the webmaster.
NOTE: These records have been transcribed from several different sources, either by us or by other researchers and provided as a starting point to assist you in your research; we've verified as many as we could, but be aware that there may be errors (either mis-spellings on the original records, almost illegible writing on the records, and/or typing errors on my part), so make sure to double check them prior to assuming they're "the gospel truth". We will never deliberately include erroneous information in any part of this site.

These records have not been copied by either of this site's coordinators from other sites, as has been implied by some. Sources have included records from the E.E. Barton research files, military records, newspapers, microfilm and/or compiled lists that were provided by family members and other researchers. If you have records that you'd like to see added to this site, please contact either Sherri or Suzanne and we'll be glad to add them to this collection.
©Copyright 2005-2015 by Pendleton County Genealogy Project All files on this website are copyrighted by their submitter and creator. They may be linked to, but may not be reproduced on another website or in any other form, without specific permission of the submitter, owner, publisher and this site moderator. Although public records are as such not copyrightable, the manner in which they are presented, including the notes, comments, etc. are. The information on this site is provided free of charge, by volunteers, for your personal use only.