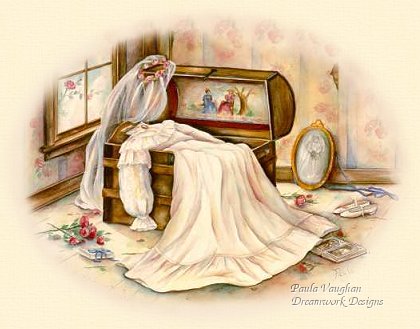 <![if !vml]>
<![endif]>
Bride

Groom

Marriage Date

Notes

Eades, Emily
Fossell, Jacob
1 Mar 1830
Proof by Samuel Easkin.
Eades, Mary Ann
Lolan, Jacob
3 Aug 1838
Earles, Elizabeth
McGill, Samuel
12 Jun 1823
Earles, Lucinda
DeLaney, James M.
29 Oct 1842
Earles, Malvina
Woodyard, Lewis W.
9 Aug 1849
Consent by father, Thos. Earles.
Earles, Margaret
Levingood, Isaac
19 Feb 1841
Consent of guardian, Wm. Bonar.
Earles, Mary
Huffman, Jacob
10 Feb 1825
Earles, Nancy
Hardin, Samuel
24 Oct 1842
Earles, Polly
Howe, James
15 Nov 1822
Consent by father, Jno. Earles.
Earles, Sarah
DeCamp, William
19 Jul 1841
Earls, Elizabeth
Ellis, Rhody
16 Jun 1805
Earls, Nancy
Shaw, John
8 Dec 1819
Proof by Luke Mattox.
Earls, Polly
Parker, Silas
5 Jan 1815
Earls, Polly
Bartin, John
9 May 1816
Proof by Paten Earls
Easton, Eleanor
Owens, William
18 Nov 1801
Edmonson, Lulu
Stith, Clarence
Oct 1911
Groom resides Greensburg, IN; bride from Covington.
Egleston, Mary Ann
Blackburn, Ira K.
1 Apr 1841
Elder, Louisa
McCanless, Robert
15 Sep 1817
Proof by Thos. Dance.
Elder, Maria B.
Jervice, James
8 Sep 1814
Consent by father, Wm. Elder.
Eliza, Hetty
Black, James
30 Oct 1838
Proof by Daniel Hall.
Ellis, Amanda
Mattox, Austin
5 Aug 1840
Ellis, Charity
Shaw, Alexander
17 Sep 1822
Proof by Clifty Love.
Ellis, Eby
Boon, Abner
22 Dec 1803
Oath by Press. G. Kinnit.
Ellis, Elizabeth
Hendricks, Henry
9 Apr 1838
Proof by Enoch Hendricks.
Ellis, Frances
Read, George
29 Nov 1821
Proof by Jno. Scott.
Ellis, Lulian
Williams, Elmon
6 Jan 1840
Ellis, Lydia
Balew, Samuel
29 Nov 1810
Consent of father, Rodom Ellis.
Ellis, Mildred
Davis, Fielding
21 Dec 1816
Proof by James Ellis.
Ellis, Minerva
Turner, Richard
11 Apr 1837
Consent of father, John Ellis.
Ellis, Polly
Dunnaway, Charles
27 Jan 1803
Consent of Jezerell Ellis. Oath by James Ellis.
Ellis, Sally
Caldwell, Alexander
29 Dec 1823 (or 8 Jan 1824)
Proof by Henry Ellis.
Ellis, Sally
Hardeman, David
5 Dec 1842
Ellis, Sarah
Fields, Ambrose
21 Jun 1831
Ellis, Susannah
Scott, John
16 May 1818
Proof by Stephen Ellis.
Elliston, Elizabeth
Spencer, Joseph
1 Jun 1814
Elliston, Nancy
Hiller, John
5 Feb 1818
Proof by Jos. Spencer.
Ernest, Annie
Yelton, Julius T.
27 Nov 1879
He age 29 of Pendleton Co. She age 28 of Campbell Co. Married at her father's by Thomas Stephens. Witnessed by Henry Bentle & William Sargant.
Ervin, (?)
Kidwell, John
29 Apr 1832
Ervine, Mary Ann
Clutter, Thomas C.
17 Apr 1843
Oath by Henry Clutter.
Estell, Goldie
Biddle, Denver
13 Jul 1919
Ewing, Mariah
Fugate, Henry H.
1 Feb 1825
Fall, Martha
Riddle, George
5 Feb 1834
Proof by Jacob M. Wolf.
Faulkner, Louisa
Overtaker, Abraham
2 Aug 1824
Proof by Owen Faulkner.
Faulkner, Nola
Yelton, Edward M.
14 Jun 1899
He age 27, 2nd marriage, she age 26, both of Pendleton Co. License date 13 Jun 1899.
Felch, Harriet C.
Yelton, Augustus
9 Feb 1865
Marriage to be at A. Felch's by H. Thompson. He age 42, she age 18.
Fewal, Mary
Ellis, John Jr.
11 Apr 1833
Proof by Eli Boner.
Fewel, Cassander
Stevens, Samuel
23 Sep 1834
Widow of ____ Fewel.
Fewele, Caty
Sinks, Jacob
3 Jul 1801
Fewell, Addie
Hart, John
28 Mar 1842
Field, Emily Elizabeth
Bishop, W.H.
31 Oct 1878
He age 33, she age 22. To be married at the residence of H.C. Field. Bond date 30 Oct 1878.
Fields, Addie
Hart, John
28 Mar 1842
Fields, Elizabeth
Wellman, Michael
22 Aug 1815
Proof by Jno. Wellman.
Fields, Nancy
Ramsay, James
16 Mar 1842
Oath by Henry Browning.
Fields, Rebecca
Clayton, George
7 Nov 1822
Proof by Thos. W. Hart.
Fields, Rose Ann
Sellers, Isaac
18 Jan 1866
Findley, Mary
Myers, John
3 Apr 1835
Proof by Thomas Williams, guardian.
Finley, Jane
Williams, Thomas
26 Mar 1830
Proof by Jos. Leade.
Fish, Isabella
Metcalf, James H.
26 Sep 1837
Fish, Mary
Belew, Madison R.
13 May 1839
Proof by W.W. Fish, Jr.
Fisher, Margaret
Miller, Lewis
5 Dec 1800
Fisher, Mary
Weaver, Buckley
18 Oct 1843
Oath by David Fisher.
Fisk, Anny
Belew, Elijah
21 Nov 1833
Widow.
Fleming, Agness
McCroskie, Isaac
7 Oct 1820
Proof by No. McCroskie.
Fogal, Elizabeth
Luckett, William
22 Jan 1824
Fogle, Elizabeth
Luckett, William
3 Nov 1832
Widow of John Fogle, dec'd.
Fogle, Parthenia
Isbell, George
28 Mar 1870
He of lawful age and her father's consent personally given. Bond executed and license issued. (Note says see Bond Book 9, page 426)
Marriage Bond
Fogle, Sally
Justice, Jesse
19 Jul 1815
Proof by Wm. Luckett.
Fogle, Susannah
Hiatt, Allen
24 Aug 1840
Foley, Lizzie
Sellers, Alpha
7 Apr 1891
Lizzie daughter of Sam Foley.
Ford, Nancy
Smith, Larkin
4 Feb 1833
Proof by Isaac Turner.
Ford, Nancy
Ford, William
12 Dec 1838
Proof by Shedrach Ford.
Ford, Polly
Ford, William
9 Apr 1818
Fornash, Sarah
Yelton, Mitchell
10 Apr 1879
He age 22, she age 17, both of Pendleton Co. Married by H. Frakes. Bond signed by John Fornash.
Forsyth, Margaret
Sharp, Charles
5 Apr 1803
Forsythe, Agnes
Wright, Lewis
31 Oct 1811
Consent by father, Robt. Forsythe
Forsythe, Cynthia
Duncan, Hansford
1 Oct 1830
Daughter of No. Forsythe. Consent given by No. Forsythe.
Forsythe, Elizabeth
Best, Thomas
11 Nov 1817
Forsythe, Elizzabeth
Rawlings, Robert
20 Sep 1821
Proof by Jno. Forsythe.
Forsythe, Helena
Laughlin, Johnson F.
24 Mar 1834
Oath by Benj. Forsythe.
Forsythe, Maria
Anderson, Alex
31 Mar 1831
Consent of father, Jno. Forsythe.
Forsythe, Sarah
Curry, Robert
13 Feb 1817
Consent by father, Jno. Forsythe.
Foster, Eliza
Taylor, Wayne
22 Sep 1891
Fowler, Fannie
Puckett, R.L.
Oct 1911
Fraich, Matilda
Billeten, Joel
22 Apr 1819
Proof by Zachariah Hogan.
Frakes, Matilda
Billeten, Joel
22 Apr 1819
Proof by Zachariah Hogan.
Frakes, Nancy
Chapman, James
5 Aug 1843
Frakes, Violet
David, John
10 Aug 1807
Proof by Zadock Hawkins.
Frances, Unis
Lemmons, William
12 Jun 1834
Proof by Thos. Blackburn.
Franks, Elizabeth
Burns, James
1 Jul 1813
Consent by father, Jno. M. Franks
Frasier, Terza Ellen
Ashcraft, John T.
29 Jan 1877
He age 21, she age 16; both of Pendleton Co. Witnesses John Frasier & O.H. Lummis.
Frazer, Mary L.
Robbins, Augustus
8 May 1834
Consent of her father, John Frazer.
Fryer, Annie
Yelton, Lewis N.
31 Mar 1904
He age 29, she age 32, both of Pendleton Co.
Fryer, Elizabeth
Hart, William
10 Feb 1840
Fryer, Ellen
Yelton, James G.
7 Feb 1839
Married by Rev. George Fisher. Oath by John J. Yelton. Bond date 4 Feb 1839.
Fryer, Lizzie
Yelton, James G.
22 Feb 1894
He age 75, 3rd marriage, she age 59, 2nd marriage, both of Pendlton Co. License date 21 Feb 1894.
Fryer, Margery
Kerby, James
17 Oct 1810
Consent by father, Walter Fryer.
Fryer, Sarah
Willett, Horatio
8 Apr 1824
Bond date 5 Apr 1824.
Fryer, Sarah
Yelton, Benjamin
15 Nov 1838
Married by G.W. Simcoe. Oath by Richard Fryer. Bond date 12 Nov 1838.
Fryer, Viola
Taylor, C.G.
27 Oct 1897
Fugate, Elizabeth
Robertson, William S.
28 Dec 1821
Proof by Henry Hand.
Fugate, Hannah
Philips, Thomas
30 Nov 1842.
Fugate, Mary
Shumate, William
22 Jan 1830
Fugate, Meshey
Mullins, Joel B.
23 Oct 1838
Proof by Joseph Fugate.
Fugate, Nancy
Shoemaker, Herbert
13 Nov 1837
Fugate, Perthenia
Maddon, William H.
27 Nov 1841
Proof by James Sechrest.
Fugate, Sarah
Carter, G.W.
9 Mar 1835
Proof by N. Fugate.
Full, Martha
Riddle, George
5 Feb 1834
Proof by Jaacob M. Wolf.

Problems or bad links should be reported to the webmaster.
NOTE: These records have been transcribed from several different sources, either by us or by other researchers and provided as a starting point to assist you in your research; we've verified as many as we could, but be aware that there may be errors (either mis-spellings on the original records, almost illegible writing on the records, and/or typing errors on my part), so make sure to double check them prior to assuming they're "the gospel truth". We will never deliberately include erroneous information in any part of this site.

These records have not been copied by either of this site's coordinators from other sites, as has been implied by some. Sources have included records from the E.E. Barton research files, military records, newspapers, microfilm and/or compiled lists that were provided by family members and other researchers. If you have records that you'd like to see added to this site, please contact either Sherri or Suzanne and we'll be glad to add them to this collection.
©Copyright 2005-2015 by Pendleton County Genealogy Project All files on this website are copyrighted by their submitter and creator. They may be linked to, but may not be reproduced on another website or in any other form, without specific permission of the submitter, owner, publisher and this site moderator. Although public records are as such not copyrightable, the manner in which they are presented, including the notes, comments, etc. are. The information on this site is provided free of charge, by volunteers, for your personal use only.