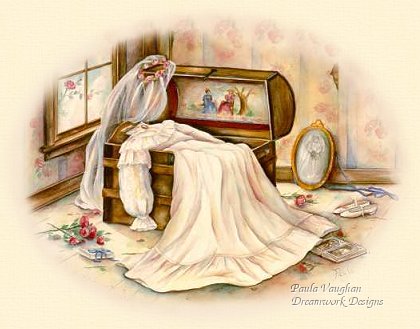 <![if !vml]>
<![endif]>
Bride

Groom

Marriage Date

Notes

Gardner, Elizabeth
Williams, Felix
16 Dec 1839
Consent of his guardian, D.E. Shoemaker. Oath by Alexander Orr.
Gardner, Molly
Conoway, Samuel Jr.
14 Dec 1815
Proof by Jas. Gardner.
Garrard, Nancy
Prince, John
23 Sep 1840
Consent of guardian, Thos. G. Hall. Proof by Isham Garrard.
Garrard, Nancy
Prince, John
19 Apr 1841
Consent of her guardian, Thos. G. Hall.
Gatton, Susannah
Baker, John
28 Aug 1816
Gedge, Harriet
Taylor, Robert
24 Dec 1867
Gedge, S.J.
Taylor, I.M.
22 Dec 1862
Gibson, Jean
McCluer, Alexnader
20 Sep 1810
Gibson, Mary
Ratcliff, Elisha
3 Nov 1814
Consent of father, Thos. Gibson.
Gibson, Mary
Williams, Sanford
7 Oct 1835
Proof by Robert Curry.
Gillespie, Gertrude
Yelton, William
9 May 1931
He age 21, son of Arthur H. & Ellen Yelton. She daughter of Chris & Clara Gillespie.
Gilum, Eleanor
Stewart, William
14 Jun 1814
Proof by Jas. Stewart.
Glasscock, Ellin
Ashberry, Thomas
28 Dec 1840
Oath by Martin Fugate.
Glaves, Elizabeth
Mortin, John
23 Sep 1801
Glaves, Margaret Ann
Benson, Jules L.
8 Oct 1842
Glaves, Polly
Paune, Gains
27 Feb 1812
Consent by Michael Glaves, Guardian.
Glinn, Almaria
Smith, John
13 Sep 1817
Glinn, Ann K.
Pollard, George W.
7 May 1822
Proof by Jno. Glinn.
Glinn, Anna
Townsend, John W.
18 Mar 1824
Consent by father, Pleasant Glinn.
Glinn, Elizabeth
Rush, Thornton
17 Jul 1816
Proof by Pleasant Glinn.
Glinn, Martha
Talbott, Peter
1 Oct 1807
Consent by Benj. Glinn.
Glinn, Polly R.
Woodworth, Hiram
22 May 1823
Godman, Mary
Victor, John
20 Feb 1837
Consent by father, Allen B. Godman.
Golden, Nancy
Shoemaker, Jezerell
1 Apr 1824
Consent by father, Jno. Golden. Bond date 30 Mar 1824.
Goodwin, Polly
Coleman, Thomas
3 Feb 1802
Proof by Julius C. Goodwin.
Goodwin, Sally
Flournoy, Francis
25 Sep 1800
Gosney, Merie
Webster, Word
Oct 1911
Grace, Margaret
Lockart, Moses A.
24 Jun 1840
Oath by James Morris.
Grant, Anna Bell
Yelton, Daniel B.
15 Mar 1877
He age 27, she age 25, both of Pendleton Co. Married by Thomas Stephens. Witnessed by W.S. Race & F.P. Mann.
Grant, Edna Williams
Myers, Carl
25 Oct 1911
Groom from Oklahoma City; married at Butler Christian Church.
Green, Amazilla
Hendson, Samuel S.
14 Sep 1830
Daughter of Benj. Green.
Green, Laura Edith
yelton, Oscar L.
24 Dec 1908
He age 26, she age 21, both of Pendlton Co. License date 22 Dec 1908.
Green, Rosianna (or Roxianna)
McCollum, James
4 Dec 1805
Proof by Geo. Green.
Green, Susannah
Warford, Joseph
1 Oct 1823
Proof by Jas. Egnew.
Grey, Mary
Wolf, William
30 Jun 1843
Griffith, Mary
Buoy, James
1 Feb 1831
Daughter of Patrick Griffith. Proof by Jno. Wiatt.
Grigg, Mary
Bohannon, Robert
6 Sep 1800
Grimes, Amanda
Taylor, Richard
8 Nov 1873
Groves, Disy
Wells, Samuel
13 May 1819
Proof by Donovan Groves.
Groves, Elizabeth
Dunivan, James
1 Jul 1819
Groves, Hanah
Smith, James
17 Apr 808
Groves, Peggy
Smith, John
28 Jan 1813
Consent by father, Robt. Groves.
Groves, Sarah
Amber, William
4 Dec 1817
Guifford, Nancy Jane
McClanahan, Eli
28 Sep 1839
Gulick, Adah Margaret
Ewing, Elmer Ellsworth
30 Nov 1911
Bride daughter of Mr. & Mrs. W.T. Stephens; married by Rev. Elmer Lucas at home of bride's parents near Morgan.
Guston, Elizabeth
Rogers, John
22 Apr 1806
Proof by Geo. Sapp (or Sass).
Hagemeyer, Emma
Yelton, Varden C.
1 Jun 1893
He age 28 of Cincinnati, she age 20 of Pendleton Co. License date 30 May 1893.
Hall, Berlina (or Polina)
Hampton, James
8 Jul 1840
Oath by Theophilus Briggs.
Hall, Hannah
Wheeler, Daniel
2 Mar 1834
Hall, Lizzie Etta
Biddle, Thomas
3 Jan 1900
Hamilton, Frances
Mills, William King
2 Jul 1849
Hamilton, Polly
Clark, William
8 Jun 1818
Proof by Jas. Hamilton.
Hammerly, Elizabeth
McCandless, George
11 Oct 1825
Hammerly, Lucinda
Jones, Simeon
17 Dec 1842
Oath by John Hammerly.
Hammerly, Margaret Ann
McCandless, George
30 Oct 1833
Consent by her father, James Hammerly.
Hammerly, Mary
McCandless, James
10 Nov 1824
Hammond, Amanda
Wilson, David
13 Jul 1840
Oath by George W. Garnet and William Long.
Hampton, Nancy
Gibson, John
22 Mar 1803
Oath by Samuel Conner.
Hampton, Polley
Spencer, Bernard
25 Dec 1804
Proof by Saml. Conner.
Hampton, Rosanna
Jack, Samuel
10 Jun 1815
Daughter of Preston Hempton. Proof by Triplett Lockharte.
Hampton, Susannah
Arnold, James
23 Sep 1812
Proof by Jno. N. Clark.
Hampton, Velma
Berger, Herbert
6 Sep 1911
Married at Methodist parsonage by Rev. Martin Delaney.
Hand, Ann
Wells, Albert
26 Dec 1837
Consent given by father, John Hand.
Hand, Elenor
Rankins, Isaac
19 sep 1839
Proof by W.H. Hanson.
Hand, Elizabeth
Makemson, Andrew
1 Dec 1814
Proof by Jno. Hand, Jr.
Hand, Elizabeth
Antrobus, John
21 Mar 1837
Proof by Andrew Hand.
Hand, Frances Ann
Hanson, John
15 Oct 1812
Proof by Jno. R. Hand.
Hand, Hannah
Fisk, David
7 Feb 1833
Proof by Jas. S. Hand
Hand, Jane
Dehart, Daniel B.
19 Jan 1835
Consent of her father, John R. Hand.
Hand, Lydia S.
Buskirk, John
16 Aug 1833
Proof by James S. Hand. Groom of Grant Co.
Haney, Harriet E.
Taylor, Joel M.
6 Jan 1881
Hanson, Elizabeth
Shipp, John
22 Dec 1807
Proof by John Hanson.
Hanson, Fanny
Taylor, Robert
10 Apr 1817
Proof by Jno. Hanson.
Hanson, Jane
Hawkins, Thomas
18 Aug 1807
Proof by John Hanson. He previously married Sarah McMillin on 12 Sep 1800.
Hand, Mary
Lowe, James
27 Sep 1843
Hanson, Polly
Hand, John
21 Dec 1815
Proof by Jno. Hanson.
Hardin, Cynthia
Murry, William
10 Nov 1819
Hardin, Hannah
Power, James
20 Oct 1817
Hardin, Matenda
Cummins, Josephus
6 Apr 1839
Oath by George Cummins.
Hardin, Matilda
Crawford, David
10 May 1832
Hardin, Serena
Hutton, George W.
18 Jun 1836
Proof by Wm. D. Hardin, acting guardian.
Harod, Catherine Ann
Cox, Jeremiah
26 Apr 1832
proof by Jefferson Sharp.
Harris, Catherine A.
Watson, Patrick
14 Mar 1839
Harris, Edna
Pettit, Henry G.
Dec 1911
Harris, Sarah
Yelton, Daniel
7 Dec 1831
Married by Rev. George Fisher. Bond date 5 Dec 1831, oath by Henry King.
Harrison, Amanda
Webster, Oscar
20 Dec 1911
Bride from Grant's Lick (Campbell Co.). Married by Bro. Lemmon in Falmouth.
Harrison, Frances A.
Biddle, Henry
29 Sep 1898
Harrison, Polly
Skirvin, Joel
12 Jun 1817
Proof by Jno. Harrison.
Harrison, Susannah
Stephens, Samuel
8 Nov 1810
Proof by Peter New.
Harrod, Nancy
Ellis, D.B.
22 Apr 1841
Oath by G.M. Wheeler.
Hart, Agnes N.
Bonar, Charles
11 Nov 1831
Widow of John Hart, dec'd.
Hart, Anna
Clark, Abner
23 Jan 1839
Hart, Elizabeth
Pettit, Abraham
22 Sep 1825
Hart, Nancy
McLaughlin, George
25 Dec 1806
Proof by John Hart
Hart, Poly
Ellis, John
4 Mar 1817
Proof by Thos. Hart.
Hart, Sally
Herod, Bailey
9 Jun 1808
Proof by Jno. Hart
Hart, Sally
Roberts, Joel
18 Dec 1832
Harvis, Susannah
Robinson, Absalom
8 Apr 1819
Hathaway, Mary
Cadwallender, John
6 Mar 1840
Oath by Henry Hathaway.
Hathaway, Maude
Wilson, Chas.
Jul 1911
Hatton, Mollie
Shanks, James
23 Feb 1899
Hawkins, Phebe
Race, Lawson
22 Jan 1824
Proof by Wm. Hawkins.
Heddrick, Annie
Roberts, Jasper
15 Apr 1870
He of lawful age and her guardian consent personally given. Bond executed and license issued 12 Apr 1870. Married by A.A. Knight; witnessed by William H. Roberts & George C. Rule.
Marriage Bond ~ Marriage Certificate
Hemmingway, Nancy
Norton, John
21 Oct 1813
Widow.
Hendricks, Elizabeth
Kendall, Rolley
2 Oct 1811
Hendricks, Polly
Owens, Elija
29 Jun 1811
Proof by Absolom Skirvin.
Hendricks, Sally
Yelton, Jesse
6 oct 1825
Married by Rev. John Taylor. Oath by Peter K. Hendricks.
Hendy, Maria
Hand, Andrew
26 Dec 1838
Henrick, Sally
Yelton, Jesse
3 Oct 1825
Henricks, Elizabeth
Kendall, Rolley
2 Oct 1811
Consent of father, Geo. Henricks.
Henricks, Lucinda
King, John
1 Nov 1832
Proof by Peter K. Henricks.
Henry, Betsy
Clemons, Isaac
10 Oct 1805
Proof by Peter Rush.
Henry, Elizabeth
Junis, William L.
29 Jan 1837
Henry, Emily Ann Dunn Jenkins
Lowe, Squire W.
13 Jan 1831
Daughter of James Henry.
Henry, Patsy Ann
Collier, Coleman
20 Aug 1834
Consent of father, Saml. Henry.
Hensly, Mary
Mann, William
14 Apr 1838
Consent by mother, Mary Hensly.
Heofler, Lou
Sellers, James A.
1891
Hess, Rosa
Yelton, James Robert
7 Feb 1917
He age 19, son of J.K. & Margaret Yelton. She age 24, 2nd marriage, daughter of John & Hannah Hess.
Hicks, Pearl
Spurs, Jos. D.
Oct 1911
Hicks, Polly
Johnson, William
2 May 1811
Consent by Jas. Wicoff.
Highfill, Elizabeth
Pettit, Wm.
10 Jan 1838
Consent of Jer. Highfill and Milly Petitt, father of one, mother of other.
Highfill, Hester
Schrechfield, Hyram H.
2 Mar 1833
Proof by Jas. Highfill.
Highfill, Sophrona
Jayne, Alexander
27 Jul 1840
Highly, Sara Ann
Bailey, George
9 Apr 1842
Oath by Theophilus Briggs.
Hiler, Elizabeth
Beard, George W.
17 Jul 1815
Proof by Valentine Jump.
Hiler, Polly
Jump, Valentine
25 Sep 1815
Proof by Robt. Brown.
Hill, Clementina
Wilson, Berry Newton
Nov 1911
Hill, Florence
Mills, Glendon C.
3 Jul 1930
Hill, Minnie
Sellers, Harvey
1931
Hilor, Nancy
McMillan, Joseph
1 Apr 1811
Consent by David Hilor.
Hitch, Margaret
Wright, William
12 Apr 1841
Oath by Robert H. Hitch.
Hix, Sarah
Groves, Dunovan
7 Jan 1819
Consent by mother and grandfather, father dead.
Hobday, Elizabeth
Fishback, Robt. L.
6 Feb 1840
Consent of her father, John Hobday.
Hobday, Fanny
Coleman, Daniel
27 Aug 1823
Hobday, Mary
Oldham, G.W.
17 Nov 1836
Hobday, Mildred
Bradford, Thomas
30 Oct 1833
Proof by Simmeon Boston, & Robert Bradford.
Hobday, Susan
Clarkson, Isaac
13 Sep 1837
Hodge, Sally
Stewart, John
12 Oct 1809
Proof by Daniel Seward.
Hoefler, Lou
Sellers, James A.
1891
Holiday, Fanny
Coleman, Daniel
27 Aug 1823
Holmes, Hester
Eckler, Samuel
20 Mar 1837
Consent of father, Samuel Holmes.
Holmes, Tirza B.
McLaughlin, James
12 Sep 1832
Holton, Malinda O.
Lightfoot, George C.
10 Jun 1830
Hook, Henrietta P.
Thrasher, William
28 Mar 1831
Consent by her father, Belitha Hook.
Hook, Margaret
Lancaster, Reuben
4 Jul 1838
Consent of Martha Hook, mother.
Hook, Sarah Ann
Orr, George L.
8 Feb 1836
Attested by J.N. Wallace.
Hopper, Fanny
Harod, Pendleton
5 Feb 1838
Consent of father, Thomas Hopper.
Hornback, Ruth E.
Biddle, William H.
7 Apr 1934
Houchen, Mary A.
Young, Edmon T.
Feb 1911
Houston, Susannah
McCarty, Reuben
4 Feb 1837
Security by Wm. C. Naylor.
Howard, Rachel
McKinny, Francis
12 Nov 1825
Howe, Martha E.
Yelton, John C.
28 Nov 1912
He age 23, she age 18, both of Pendleton Co. License date 27 Nov 1912.
Howe, Rosanah
Justice, Jacob
17 Mar 1843
Oath by Jacob Fogle.
Howell, Mary
Wellman, John V.
21 Aug 1806
Proof by Saml. Lockwood.
Huddleston, Elizabeth R.
Yelton, George C.
14 Jul 1901
He age 22, she age 23, both of Pendleotn Co. License date 13 Jun 1901.
Huff, Ida B.
Yelton, Grant
2 Mar 1936
He age 56, 2nd marriage, son of Mitchell & Sarah Yelton. She age 51, 2nd marriage.
Huffman, Elizabeth
Childers, Henry
18 Jul 1820
Hufman, Minerva (Nervy)
Low, Lewis
17 Feb 1819
Proof by Wm. Jones
Hume, Louisa A.
Fugate, Robert S.
28 Mar 1833
Proof by Alvin Hume.
Humphrey, Jane
Johnson, Jeremiah
24 Feb 1831
Proof by Thos. Humphrey.
Hunter, Hetty
Wilson, Samuel
26 Apr 1804
Hunter, Malvina
Taylor, James M.
13 Nov 1883
Hutchason, Mary
Points, Luke
24 Feb 1801
Hutchinson, Julian
Wallace, James
9 Aug 1841
Hutchison, Elizabeth
Turner, John A.
23 Jan 1841
Oath by James Wallace.
Hutchison, Margaret
Aydiett, John
6 May 1819
Widow of Saml. Hutchison.

Problems or bad links should be reported to the webmaster.
NOTE: These records have been transcribed from several different sources, either by us or by other researchers and provided as a starting point to assist you in your research; we've verified as many as we could, but be aware that there may be errors (either mis-spellings on the original records, almost illegible writing on the records, and/or typing errors on my part), so make sure to double check them prior to assuming they're "the gospel truth". We will never deliberately include erroneous information in any part of this site.

These records have not been copied by either of this site's coordinators from other sites, as has been implied by some. Sources have included records from the E.E. Barton research files, military records, newspapers, microfilm and/or compiled lists that were provided by family members and other researchers. If you have records that you'd like to see added to this site, please contact either Sherri or Suzanne and we'll be glad to add them to this collection.
©Copyright 2005-2015 by Pendleton County Genealogy Project All files on this website are copyrighted by their submitter and creator. They may be linked to, but may not be reproduced on another website or in any other form, without specific permission of the submitter, owner, publisher and this site moderator. Although public records are as such not copyrightable, the manner in which they are presented, including the notes, comments, etc. are. The information on this site is provided free of charge, by volunteers, for your personal use only.