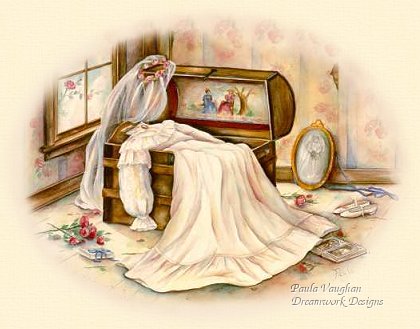 <![if !vml]>
<![endif]>
Bride

Groom

Marriage Date

Notes

Laffarty, Elizabeth
Ellis, Stephen
21 Apr 1819
Proof by Elijah Manning
Lafforty, Nancy
Yelton, Benjamin
15 Mar 1821
Married by Rev. John Taylor. Proof by Elizabeth Ellis.
Lafollette, Margaret C.
Yelton, James K.
4 Apr 1878
He age 22, she age 23, both of Pendleton Co. Married by Thomas Stephens at r. Yelton's. Witnesses were R.H. Yelton & T.J. Lummin.
Lale, Elizabeth
Hutcheson, Robert
27 Feb 1817
Proof by Saml. Burns.
Lancaster, Henrietta
Officer, Alexander
5 Jun 1806
Proof by Wm. Lancaster
Lancaster, Levina
Baynum, Josiah D.
10 Apr 1837
Consent of father, Lockey Lancaster.
Lander, Ann
Tranel, John
16 Feb 1812
Proof by Jno. Ashbrook from information of her father.
Landmer, Sally
Childers, Robert
24 Jan 1818
Proof by Jos. Childers.
Langley, Ella
Thomas, Edward
29 Jun 1910
Eloped to Cincinnati, bride is daughter of Clay Langley.
Lanier, Mary
Waters, James
10 Sep 1810
Consent by Isham Lanier, father.
Lanier, Pegga
Street, Murrey
15 Jul 1802
Latimer, Nancy
Anniss, Charles T.
25 May 1824
Proof by Robt. Million.
Latimer, Sarah
Thompson, Jarvey
14 Feb 1822
Proof by Benj. Moore.
Laton, Ann
Williams, James
14 Oct 1800
Law, Tabethey
Hadley, William
5 May 1803
Lawless, Elizabeth
Burns, John
22 Jul 1818
Proof by Jas. Arnold.
Lawless, Jane
Lowe, John
5 Dec 1816
Lawless, Matilda
Tongate, Dixon
5 Oct 1814
Daughter of John Lawless.
Lawless, Sarah
Tongate, Royal
27 Sep 1809
Consent of Jno. Lawless.
Layton, Margaret
Foxworthy, James
30 Mar 1820
Layton, Polly
Littell, William
2 May 1820
Proof by Wesley Porter. Date of 20 Jun 1815 also listed.
Layton, Rebecah
Hardy, Joseph
4 Mar 1820
Lea, Sarah
Wellman, John V.
7 Sep 1835
Consent of father, Gideon Lea.
Leach, Mary E.
Taylor, Alexander
7 Mar 1867
Leeds, Mahala C.
Yelton, William N.
11 Feb 1864
He age 34 of Campbell Co. She age 24, of Pendleton Co. 2nd marriage for both. Bond by G.S. Rardin. Marriage to be at patsey Newkirk's by Jesse Beagle.
Leeis, Nancy
Marshall, Randolph
7 Sep 1836
Lemmons, Lucinda
Robbins, Francis e.
18 Dec 1833
Consent of her father, Wm. Lemmons.
Lett, Zilpah
Hopkins, John
14 Nov 1814
Proof by Daniel Lett.
Levengood, Elizabeth
McCormack, Robert F.
30 Mar 1843
Levingood, Margaret
Turner, Samuel
7 Oct 1839
Leviton, Doucilla
Collier, Perry
18 Mar 1819
Widow of Wilson Levity, dec'd.
Lewis, Catherine
Mains, Peter
18 Jun 1836
Lewis, Elizabeth
Fossett, Ruhars
4 May 1835
Proof by George Lewis & Richd. Fossett.
Lewis, Gracey
Ellis, John
12 Dec 1838
Bond date 10 Dec 1838; proof by Zeno F. Barker. Consent given by father, George Lewis.
Lewis, Joanna
Yelton, George W.
8 Jan 1852
License date 7 Jan 1852. Bond signed by Daniel Lewis, married by A. Anderson.
Lewis, Letitia
Records, Josiah
30 Jul 1815
Proof by Geo. Lewis.
Lewis, Mary
Pribble, James
12 Jan 1832
Proof by Evan Lewis.
Ley, Nancy
Earles, Peyton
23 Nov 1832
Proof by Jas. B. Ham.
Lightfoot, Elizabeth
Turner, Thomas
22 Mar 1804
Lightfoot, Elizabeth
Fields, John
30 May 1820
His mother's consent given, his father is dead. Her mother's consent given, her father having left her mother. Proof by John Steele.
Lightfoot, Nancy
Riddle, Robert
25 Jul 1802
Father John Lightfoot.
Lightfoot, Susannah
Wells, Thomas
16 Feb 1815
Widow.
Lindsey, Peggy
Makerson, John
22 Oct 1805
Proof by David Lindsey.
Lockwood, Mary
Yelton, William
11 Oct 1821
Married by Rev. Alexander Monroe.
Logan, Anna
Fitzgerald, David
20 Oct 1831
Lookwood, Esther
Harrod, Bailey
15 Sep 1825
Loomis, Neva
Yelton, George E.
25 Aug 1904
He age 23, she age 25, both of Pendleton Co. License date was 23 Aug 1904.
Love, Betey
Mullins, Ruben
14 Nov 1805
Love, Catherine
Porter, Vincent S.
27 Oct 1838
Consent of acting guardian, Taylor Barton.
Love, Katy
Mattockes, David A.
20 Dec 1811
Proof by Luke Mattockes.
Love, Mazy
Williams, Ely
13 Oct 1817
Lovelace, America
Wakefield, Charles F.
15 Apr 1870
Both of lawful age. (Note says see Bk 9, page 434.) Marriage Bond
Lovelace, Eliza
Amos, John
22 Jan 1836
Lovelace, Hameth
Evan (or Evern), Thomas
31 Mar 1832
Proof by John Vastine.
Lovelace, Lucinda
Lovelace, George W.
12 Feb 1839
Consent of her father, hazle Lovelace.
Lovelace, Savanna
Lovelace, Daniel
14 Nov 1833
Lovell, Dorcas
Blackburn, James
3 Feb 1832
Lovett, Sarah
Wicoff, Henry
12 Jan 1815
Widow of Elias Lovett, dec'd.
Low, Mary
Jump, Robert
22 Dec 1814
Low, Rachael
Godman, Zachariah
24 Apr 1806
Lowe, Hattie
Bell, Frank J.
Oct 1911
Lowe, Letha
Givens, Matthew
23 Apr 1838
Lowe, Maria
Tull, Tubman
25 Jul 1822
Lowe, Mary
Williams, ely
13 Oct 1817
Proof by Jno. Lowe, Jr.
Lowe, Polly
Lowe, Samuel
9 Sep 1813
Proof by Thos. Owings.
Lowe, Susannah
Owens, Thomas
23 Jan 1814
Consent by Saml Lowe.
Luckett, Mary F.
Murrill, William
6 Jun 1842
MacArnold, Zelma
Biddle, Harley E.
30 Jan 1925
Maines, Sarah
Daniel, Thomas
2 Nov 1840
Makemson, America
Nelson, William
16 Dec 1839
Proof by Thomas L. Hand.
Makemson, Elizabeth
Brown, Samuel
11 Mar 1830
Proof by R. Makemson.
Makemson, Elizabeth Ann
Ewing, Elijah
24 Jun 1819
Proof by Owen Williams.
Makemson, Frances
Hume, John
21 Jan 1841
Oath by Thomas Hand & Robt. Makemson, acting guardian.
Makemson, Jane
Monroe, George T.
15 May 1817
Consent of guardian, Andrw Makemson.
Mann, Anna
Lummis, John
17 mar 1831
Proof by John Mann.
Mann, Elizabeth
Lummis, Martin
12 Dec 1835
Proof by Richard Mann.
Mann, Polly Ann
Medcalf, Tilford
26 Apr 1832
Proof by Rich. Mann.
Manning, Hannah
Crane, Thomas
9 Jan 1823
Proof by Jno. Brown.
Mardis, Nora
Taylor, Samuel H.
23 Oct 1917
Marford, Zella L.
Taylor, Leonard T.
20 Feb 1916
Marksberry, Sally
Simpson, Edmund
31 Oct 1818
Proof by Samuel Marksberry.
Marquette, Maria
Ashcraft, N.F.
18 Apr 1900
He age 21, of Pendleton Co.; she age 18 of Pendleton Co. License 16 Apr 1900.
Marshall, Angellina
McClanahan, Samuel
10 Dec 1833
Proof by David Marshall.
Marshall, Mary
Woodworth, John H.
26 Nov 1835
Martin, Aurelia
Patterson, Wm. J.
15 May 1839
Martin, Nelly
Doane, William
15 Apr 1817
Proof by ___ Hardin.
Matox, Judith
Langley, James
14 May 1819
Proof by Jno. McPherson.
Mattlockes, Mariah
Shaw, Aaron
15 Jan 1812
Proof by Luke Mattockes, father.
Mattox, Mahaly
McPherson, John
23 May 1816
Proof by Laban Ellis.
McAlister, Elizabeth
Angell, William
5 Aug 1843
McCall, Cora Ellen
Biddle, Sandford
29 Dec 1881
McCallough, Emma F.
Taylor, Lewis C.
17 Jan 1878
McCandless, Jane
Childs, William
1 Sep 1841
McCandless, Mary Ann
McCoy, Joseph
26 Jul 1839
Proof by Robert McCandless.
McCandless, Nancy
Moore, Edward
6 Oct 1824
McCandless, Nancy W.
Ashcraft, N.B.
7 Feb 1855
Married by Wm. Jarrett; oath: J.J. McCoy; wits: W.H. Ashcraft & B. Latimer.
McCane, Eunice Ellen
York, W.J.
15 Apr 1870
Both of lawful age. (Note says see Bk 9, page 384.)
Marriage Bond
McCann, Julia Ann
Wallace, John
30 Mar 1833
Proof by Milton Ewing.
McCann, Mary (Mrs.)
Ewing, John
2 Sep 1825
McCann, Nancy
Crook, william
12 Nov 1815
McCann, Peggy
Now, Samuel
11 Apr 1816
McCarty, Elizabeth
Green, Ellory C.
23 Feb 1833
Proof by Ellory Green.
McCarty, Elizabeth
McClanahan, Minor
19 Mar 1838
Proof by Samuel McCarty.
McCarty, Frances
Chipman, Samuel
24 Oct 1837
McCarty, Nancy
Artt, William
1 May 1839
McCarty, Salinia B.
Holton, Thomas J.
14 Jan 1836
McCarty, Sally
Blackburn, James
6 Feb 1812
Proof by Jas. McCarty.
McCarty, Sarah
McCarty, Nathaniel
5 Jan 1836
Proof by Nathaniel McCarty, brother.
McCarty, Selenia
Hall, Thomas G.
14 Apr 1838
McClain, Anna (or Ann)
Rush, Garland
17 Feb 1814
Proof by Jno. Miller.
McClain, Frances
Owens, Charles
4 Nov 1831
McClain, Sally
Owings, John
5 Apr 1824
McClaine, Polly
Fogle, William
6 Feb 1821
McClanahan, Jane
Barnet, Ephraim
29 Dec 1821
Proof by Jno. McClanahan.
McClenachan, Sarah
Holden, Edward
22 Jun 1825
McClour, Martha
Myers, Jacob
26 Dec 1816
McCoy, Catherine
Groshon, Jacob
30 Jan 1800
McCoy, Lydia
Thompson, Wm. R.
20 Apr 1840
McCoy, Susan Frances
Barker, William G.
9 Mar 1840
McCracken, Effie
Biddle, Randell D.
20 Oct 1907
McCrey, Patsy
Barton, Roswell
15 Aug 1799
McCullough, Nannie J.
Yelton, Silas S.
24 Oct 1871
Married by William Kirkwood at Elizabeth McCullough's.
McGibbon, Martha
Hightower, J.W.
Oct 1911
McGill, Mary
White, Jacob
21 Jul 1841
McGraw, Mary Ann
Young, Albert
13 Feb 1838
McGuire, Rebecah
Johnson, William
30 Apr 1809
Widow.
McKee, Mrs. Martha
Ward, Rev. S.C.
18 Aug 1841
McKenney, Delila
Wyatt, John
22 Dec 1831
Proof by Saml. Griffith.
McKenney, Margaret
Lennox, John
12 Jan 1832
Proof by Jas. S. McKenney.
McKenney, Nancy C.
Whitaker, Benj. G.
4 Oct 1843
Oath by Cosenberry McKenney.
McKinly, Patsy
Emit, Johnathan
20 Jan 1840
McKinney, Elizabeth T.
Kirkwood, William
16 Jan 1834
Proof by John S. McKinney.
McKinney, Polly
Ewing, James
24 Dec 1822
McKinze, Alcey
O'Banion, Jacob
6 Jan 1814
Proof by Jno. Smith.
McLaughlin, Elizabeth
Shannon, William
24 Dec 1807
Proof by Robt. K. McLaughlin.
McLaughlin, Mariah
Taliaferro, Marshall
10 May 1832
Proof by James McLaughlin.
McLaughlin, Mary K.
Marshall, Thomas
28 Nov 1822
McMillian, Rebecca
Ashcraft, Robert W.
30 Dec 1875
McMillin, Sarah
Hawkins, Thomas
12 Sep 1800
McMillin, Sarah
Blackburn, Troyless
12 Jan 1843
McMillin, Zerelda
Gibson, Edward W.
1 Jan 1844
McMullin, Jane
Mason, Henry
18 May 1816
McMullin, Lydia
Cooper, James
6 Apr 1815
Certificate of her mother's consent. Proof by Saml. Wilson.
McMullin, Phoebe
Evans, Ambrose
13 Aug 1815
Widow of Robt. McMullin, dec'd.
McMullin, Polly
Hawkins, William
21 Nov 1822
Proof by thos. Falnash.
McMurry, Leaner
Courtney, Michael S.
10 Apr 1830
McNay, Lula
Marquardt, Charles
Jan 1911
McNees, Blanche
Ashcraft, Geo. E.
23 Dec 1939
McPherson, Catherine
Love, Clifton
24 Feb 1825
McPherson, Mary
Snow, William
1 Jun 1820
Proof by James Snow.
McPhierson, Nancy
Ellis, Laban
25 Jun 1817
Proof by Jas. McPhierson.
McQuinely, Sallie
Rigg, Reuben S.
Nov 1911
Married by Judge N.D.C. Mains.
Medcalf, Cordelia
Muirhead, Daniel
5 Jan 1831
Proof by Tilford Medcalfe.
Mermon, Jane Ann
Parish, James Tucker
17 Feb 1831
Proof by Hiram Screthfield.
Metcalf, Letitia
Moorehead, John
30 Dec 1837
Proof by James Metcalf.
Metcalf, Martha
McClanahan, James W.
23 Jan 1843
Oath by Archibald Metcalf.
Metcalf, Parthena
Vanlandingham, William
20 Oct 1836
Millener, Rebecah
Porter, John
28 Jan 1821
Proof by Geo. McCally.
Miller, Elizabeth
Kerby, Richard
2 Feb 1821
Widow of John Miller, Dec'd.
Miller, Elizabeth
Miller, Toliver Browning
12 Apr 1853
He son of George Miller & Lucy Browning; she daughter of James Miller.
Miller, Margaret
Delt, Lloyd
12 Dec 1840
Miller, Margery
Conoway, Samuel
28 Jun 1812
Widown
Miller, Nina Mae
Biddle, Alfred G.
1 Oct 1932
Miller, Susannah
Rush, David
11 Aug 1814
Consent of Saml. Conoway, her father-in-law and guardian.
Mills, Catharine
Yelton, William M.
19 Sep 1871
Mills, Corella
Funderburg, Homer
3 Feb 1933
Mills, Ella
Brownfield, Joseph S.
22 Nov 1888
Her name in family bible is Elizabeth E.
Mills, Elvi L.
Scheibert, Herman R.
6 Jan 1903
Mills, Emma
Mullins, Richard E.
6 Nov 1889
Mills, Flora C.
Beighle, Charles S.
1 Dec 1920
Mills, Frances J.
Mullins, James B.
19 Apr 1881
Mills, Harriet E.
Cram, John W.
4 Jul 1878
Mills, Mary A.
Simpson, David L.F.
3 Jan 1867
Mills, Rosa Ann
Barker, John W.
10 Mar 1886
Mills, Ruth Ann
Batten, George W.
10 Apr 1928
Minor, Harriett
Sterns, David T.W.
16 Aug 1830
Widow of Rich J. Minor, dec'd.
Minor, Margaret
Morris, Joseph R.
18 Oct 1825
Minor, Melinda
Colvin, Nimrod
29 May 1821
Proof by Lewis Colvin.
Minor, Sarah W.
Rush, William P.
22 Jul 1818
Proof by Jno. M. Foster.
Minor, Susan
Benson, John
10 Nov 1825
Monday, Anna
Taylor, Gilbert
16 Jul 1916
Monier, Polly
Childers, Abraham
2 Jul 1816
Proof by John James.
Monroe, Alice
Walton, Dr. Sim
Oct 1911
Married at Falmouth Christian Church.
Monroe, Elen
Frazer, John W.C.
2 Mar 1831
Daughter of Wm. Monroe, dec'd; consent by guardian, Jeremiah Monroe.
Monroe, Eliza
Streeter, Squire
21 Oct 1836
Monroe, Elizabeth
Wallace, Joseph
13 Apr 1825
Monroe, Jane
Mullins, William B.
16 Mar 1840
Monroe, Louisa
Woodworth, William
12 Jan 1836
Monroe, Lucy
Egleston, Jonathan
16 Jan 1843
Monroe, Maria
Naylor, Wm.
31 Dec 1835
Monroe, Peggy
Wicoff, Henry
21 Dec 1809
Proof by Alexander Monroe.
Monroe, Polly
Ferguson, James
3 Dec 1819
Proof by Wm. C. Monroe.
Monroe, Sally
Orr, James
12 Oct 1818
Monroe, Sarah
Godman, William F.
28 Jul 1830
Consent by her guardian, Jeremiah Monroe.
Moore, Elizabeth
Nelson, John
21 Oct 1842
Moore, Laura
Bole (or Boole), Abram
29 May 1840
Moore, Margaret
Myers, George
7 Jun 1810
Consent by her step-father, David Harmon.
Monroe, Margaret
Lowe, M. Horatio
9 Feb 1836
Consent of James Moore, in person.
Moore, Margaret
Ratliff, John W.
12 Mar 1838
Proof by James Moore & Mitchel Dance.
Moore, Nancy
Porter, Wm.
28 May 1838
Moore, Nancy
Frakes, William
20 Apr 1840
Moore, Nancy
Wells, Jeremiah
20 Feb 1841
Moore, Sally
Robinson, M.
14 Jul 1815
Proof by Alexander Marshall.
Moore, Viola
Marsh, Dan
Oct 1911
Morris, Ann
Roberts, Elias
13 Sep 1802
Consent of Ellenor Morris. Oath by James Morris.
Morris, Elizabeth
Hall, Samuel
16 Oct 1801
Morris, Elizabeth
Grace, Sanders
21 Jun 1817
Morris, Margaret
Fallenash, Thomas
24 Dec 1816
Morris, Mary Jane
Bonar, Thomas
29 Nov 1841
Morris, Nellie
Thomas, Ernest
2 Sep 1911
Married by Elder J.W. Lemmon in Falmouth.
Morris, Sarah
Stephens, William
27 Apr 1803
Oath by Benj. Hutchason.
Morris, Sarah
Porter, Andrew
12 Nov 1807
Widow.
Morris, Sarah
Childers, Abraham
18 Mar 1814
Consent by guardian, Saml. Hall.
Moss, Elizabeth
Gibson, James
29 Oct 1813
Proof by Jos. Myers.
Mountjoy, Maryan
Goodwin, John
28 Mar 1805
Mountjoy, Peggy
Colvin, Charles B.
21 Jul 1808
Proof by Edwd. Kemp.
Mountjoy, Phebe
Craig, Thomas
31 Mar 1824
Widow of Wm. Mountjoy, dec'd.
Mountjoy, Polley
Best, Joseph
11 Oct 1803
Mourning, Juda
Cannon, John
2 Jan 1817
Proof by Robt. Brown.
Mullican, Mary S.
O'Neal, Wm. H.
8 Aug 1838
Consent of father, James Mullican.
Mullins, Elizabeth
Miller, John
30 May 1816
Proof by Nathaniel Ducker.
Mullins, Flora U.
Yelton, Edward M.
12 Nov 1890
He age 22, she age 19, both of Pendleton Co. License date 11 Nov 1890.
Mullins, Jaley
Ducker, Nathaniel
12 Mar 1812
Proof by Fountain Mullins.
Mullins, Ora
Taylor, Hope
4 Feb 1897
Mullins, Rachel
McNay, Robert
6 Nov 1834
Proof by Gabriel B. Mullins.
Mullins, Sarah
Kennett, James N.
24 Feb 1836
Proof by R. Mullins & Theophilus Johnson.
Myars, Elizabeth
Gaugh, Philip
9 Feb 1804
Oath of Jas. Murrey Street.
Myars, Polly
Hufman, George
23 Jun 1803
Myers, Elizabeth
Moore, James
7 Mar 1842
Myers, Margaret
Dewese, William
25 May 1817
Proof by Geo. Myers.

Problems or bad links should be reported to the webmaster.
NOTE: These records have been transcribed from several different sources, either by us or by other researchers and provided as a starting point to assist you in your research; we've verified as many as we could, but be aware that there may be errors (either mis-spellings on the original records, almost illegible writing on the records, and/or typing errors on my part), so make sure to double check them prior to assuming they're "the gospel truth". We will never deliberately include erroneous information in any part of this site.

These records have not been copied by either of this site's coordinators from other sites, as has been implied by some. Sources have included records from the E.E. Barton research files, military records, newspapers, microfilm and/or compiled lists that were provided by family members and other researchers. If you have records that you'd like to see added to this site, please contact either Sherri or Suzanne and we'll be glad to add them to this collection.
©Copyright 2005-2015 by Pendleton County Genealogy Project All files on this website are copyrighted by their submitter and creator. They may be linked to, but may not be reproduced on another website or in any other form, without specific permission of the submitter, owner, publisher and this site moderator. Although public records are as such not copyrightable, the manner in which they are presented, including the notes, comments, etc. are. The information on this site is provided free of charge, by volunteers, for your personal use only.