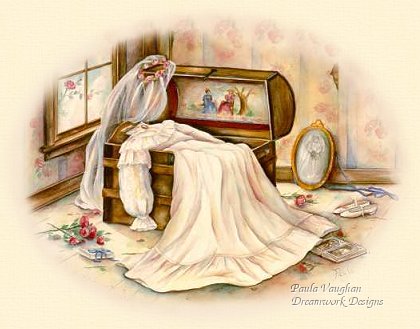 <![if !vml]>
<![endif]>
Bride

Groom

Marriage Date

Notes

Saben, Mattie
Taylor, Scott
4 Oct 1911
Married at the residence of Rev. George Harris in Lexington.
Said, Mary L.
Ashcraft, James T.
11 Feb 1850
Married by Thos. Morris at Morris' house. Witnesses John Frasier & O.H. Lummis.
Said, Nancy
Records, John
2 May 1835
Said, Sarah Ann
Ashcraft, James T.
Feb 1850
License date 11 Feb 1850. Oath by Thos. P. Said; married by Rev. Amos Egleston.
Said, Susannah
Records, William
2 Apr 1833
Proof by Augustin Eads.
Salmon, Nancy M.
Baxter, Chas. L.
18 Jun 1878
Both age 17. Groom's father gave personal consent. Her guardian, F.F. Bonar gave his consent. Married at Jas. M. Baxter's by H.C. Wright. Witnesses Guy Jones & James M. Baxter.
Sanders, Carrie A.
McClanahan, Jas. R.
Oct 1911
Sanders, Elizabeth
Bryan, Thomas
30 Mar 1809
Proof by Luke Bryan.
Sanders, Nancy
Williams, Thomas
31 Dec 1801
Sanders, Polly G.
Bryan, Luke
16 Sep 1807
Proof by Jos. K. Glinn.
Sanders, Rebeccah
Turner, Jacob
21 Mar 1816
Consent by her guardian, Thos. Bryan.
Sandors, Dorcas
Snell (or Smell), James
17 Jul 1817
Consent by Luke Bryan, guardian.
Sargeant, Ann
Rogers, Francis
11 Nov 1841
Consent of guardian, Thos. G. Hampton.
Seifert, Mary S.M.
Ashcraft, Napoleon
13 Jan 1881
Selby, Sarah
Barker, John
19 Mar 1840
Sellers, Eunice
Aulick, Ernest R.
1929
Sellers, Florence M.
Adams, Ogden
1937
Sellers, Icie Lena
Johnting, Wm.
1896
Wm. son of John Johnting; Icie daughter of Isaac Sellers.
Sellers, Ida May
Miller, Wm. E.
1903
Sellers, Kate
Collier, Herman Newton
Herman on of Walter Collier.
Sellers, Laura
Johnting, Wm.
1884
Sellers, Lizzie
Carney, Wm.
1895
Sellers, Lula May
Long, Wm. A.
1918
Wm. was a telegraph operator.
Sellers, Mariah C.
Wood, John
1857
Sellers, Martha Jane
Coleman, Wm. J.
1863
Son of Julius G. Coleman.
Sellers, Mary F.
Fields, Ernest A.
1919
Sellers, Mattie
Scheitz, Wm. H.
1894
Wm. son of John Scheitz and Mary Schanding. Mattie daughter of Isaac Sellers.
Sellers, Mollie Ann
Booher, John W.
John son of George Booher.
Sellers, Nancy Jane
Barker, John
1853
Sellers, Susie F.
Ott, Henry
1891
Set, Nancy
Hanna, John Jr.
11 Jul 1809
consent by her step-father, John Hanna.
Seward, Elizabeth
Tongate, Merida
25 Jul 1810
Consent by father, Daniel Seward.
Seward, Mary
Lawless, Henry
6 Oct 1808
Consent by father, Daniel Seward.
Sewards, E. Florence
Ashcraft, Geo. L.
28 Apr 1880
Sewards, Effy
Stewart, Lewis
17 Oct 1811
Proof by Jesse Stewart.
Shafer, Verlie
Biddle, Albert
7 Apr 1919
Shanabrook, Gladys
Sellers, Eleven
1937
Shanks, Anna Belle
Scott, J. William
11 Jul 1887
Shanks, Ellen E.
Stitz, Coonrad
8 Apr 1851
Shanks, Fannie M.
Parnell, Thomas
7 Mar 1878
Shanks, Maria J.
Brown, C.A.
1 Jul 1885
Sharp, Bertie
Taylor, Charles T.
11 Sep 1913
Sharp, Elizabeth
Redmon, Samuel
6 Dec 1804
Proof by Linufield Sharp.
Sharp, Elizabeth
Kemp, Edward
4 Oct 1807
Sharp, Elizabeth M.
Ashcraft, Leonard
3 Jul 1924
He age 23, resides Fal Rt 2, son of Jesse & Nora Ashcraft; she age 21, resides Fal. Rt. 1, daughter of John & Anna M. Sharp.
Sharp, Grace Etta
Biddle, Charles E.
22 Dec 1926
Sharp, Margaret
Colvin, Henry
28 Mar 1811
Proof by John Grimes.
Sharp, Ollie J.
Biddle, Thomas J.
1 Oct 1874
Sharpe, Adelia
Grigson, John
10 Feb 1843
Oath by Jefferson Sharpe.
Sharpe, America
McGill, Israel
27 Dec 1839
Oath by Tilford Sharpe.
Sharpe, Polly
Fryer, Walter, Jr.
26 Oct 1818
Widow of Thos. Sharpe, dec'd.
Sharpe, Polly
Rule, William
25 May 1819
Widow of John Sharpe, dec'd.
Shaver, Polly
Bingham, Joseph
30 May 1818
Widow.
Shaw, Hannah
Walker, Stephen S.
29 Sep 1816
Proof by Aaron Shaw.
Shaw, Judith
Mattocks, Luke
9 Jun 1819
Widow of John Shaw, dec'd.
Shaw, Polly
Fields, Brice Thomas
Bond 13 Oct 1845
Shaw, Prudence
Clement, Francis
5 Jul 1821
Proof by Jos. Shaw.
Shawhan, Polly
Lightfoot, John C.
5 Aug 1824
Shawhan, Sarah
McClanahan, Henry
25 Jun 1821
Sherman, Abbigail
Sturgeon, Jeremiah
4 Oct 1804
Shields, Elizabeth
Fogle, John
9 Aug 1821
Consent by step-father, David Kirkwood.
Ship, Frances
Carter, Elijah
21 Oct 1837
Proof by L.C. Carter.
Shipp, Elizabeth
Dehart, Joab
1 Apr 1833
Shipp, Nancy
Moore, William
4 Jan 1841
Consent of guardian, Samuel Shipp.
Shipp, Sarah I.
Caldwell, William M.
11 Nov 1835
Proof by Laben Shipp.
Shiveley, Sarah
Ammerman, William C.
24 Sep 1838
Shively, Elizabeth
Johns, Henry Lindsey
28 Mar 1838
Proof by James Bailey.
Shively, Martha
Race, John
22 Feb 1841
Shively, Polly
McMullin, James
22 Sep 1819
Proof by Thos. Hawkins.
Shively, sally
Heath, Famey
14 Jun 1842
Shoemaker, America
Ellis, Alexandria
18 Sep 1839
Shoemaker, Elizabeth
Fryer, Horace
30 Jul 1823
Shoemaker, Lolisa Anna
Ellis, Enoch
13 Mar 1832
Proof by Horace Fryer.
Shotwell, Elizabeth
Moore, Aaron
7 Feb 1837
Cert. of Jasper Shotwell. Sworn by John Moore.
Shotwell, Malvina
Yelton, A.W.
6 Jun 1872
He age 22, she age 20. To be married at Lewis Shotwell's.
Siefert, Mary S.M.
Ashcraft, Napoleon
13 Jan 1881
Simis, Eliza
Joseph Cass
4 Feb 1870
Married at Allen Haseman's by Wm. Ragan; witnessed by Chas Haseman & Stephen Branas.
Marriage Record
Simpson, Lidia
Chandler, Uriah
1 Feb 1816
Proof by Wm. Cobb.
Simpson, Mary
Fugate, Joseph
24 Oct 1842
Simpson, Sarah Ann
Daniel, Charles
11 Oct 1842
Simpson, Susan H.
Ashcraft, A.P.
3 Dec 1868
He age 24, born Pendleton Co., occupation blacksmith; she age 17, born in Grant Co., her father born NC, her mother born KY. To be married at Wm Tomlin's. License date 2 Dec 1868, bond James A. Simpson.
Skirvin, Nancy
Clark, James
27 Dec 1807
Proof by Moses Holaday.
Skirvin, Peggy
Lawless, John
14 Feb 1820
Proof by Lewis M. Simpson.
Skirvin, Susannah
Simpson, Lewis M.
10 Jul 1817
Proof by Geo. Skirvin.
Smiley, Grave V.
Cochran, Ambrose
Nov 1911
Married by Rev. T.C. Kerr at his home in Falmouth.
Smith, Amelia
Yelton, Enoch W.
6 Mar 1862
He age 20, she age 18, both of Pendleton Co. Married at Harvey Smith's by Thomas Morris. Bond signed by Isaac Dunn, oath by Isaac J. Smith.
Smith, Ann
Lumus, Samuel
23 Feb 1841
Smith, Delia
Martin, Minor
14 Mar 1843
Oath by Samuel Lumis.
Smith, Elizabeth
Daugherty, William
31 Aug 1818
Smith, Elizabeth
Thompson, John
9 Mar 1835
Personal consent by father, William Smith.
Smith, Elvina
Lummis, Thomas
25 Feb 1830
Smith, Mary
Lovett, Edmund
27 Jan 1825
Smith, Missouri F.
Yelton, Charles T.
5 Nov 1874
He age 21, she age 23. License date 3 Nov 1874.
Smith, Nancy
Blackburn, Kennedy
29 Sep 1825
Smith, Polly
Taylor, Ambrose Dudley
31 Jan 1838
Consent of father, James Smith.
Smith, Sarah
Thornton, James
28 Apr 1819
Smith, Sarah
Forsythe, William
4 Feb 1830
Smith, Sarah
Blackburn, Ira K.
20 Nov 1837
Smith, Susannah
Lightfoot, Philip
29 Dec 1803
Oath of Edwd. Lightfoot.
Smith, Susannah
Henricks, Abraham
29 Apr 1824
Smith, Susannah
Irwin, Andrew
9 Apr 1838
Consent by father, Wm. Smith.
Sneed, Mary
Payne, John
19 Jan 1815
Proof by Henry Adams.
Solhand, Lucy A.
Moore, Carlis
Feb 1911
Southard, Catherine
Vice, George
26 Aug 1801
Father Laurance Southard.
Southard, Eleanor
Jack, Andrew
8 Jun 1815
Daughter of Lawrence Southard. Proof by Deeston Lightfoot.
Southard, Franky
Reed, Zachariah
27 Sep 1814
Proof by Jno. Ellis, Jr.
Southard, Maria
Kaines, James
15 Nov 1842
Southard, Mary Ann
Biddle, Robert
16 Jun 1814
Proof by Jno. Riddle.
Southard, Milly
Mullin, Lindsy
2 Jun 1814
Consent by father, lawrence Southard. Proof by Robt. Riddle.
Southard, Nancy
Ellis, John
29 Dec 1812
Consent by father, Lawrence Southard.
Southard, Sally
Thornton, John
27 Nov 1806
Proof by James Sutherd.
Speagle, Katherine
Oliver, Elisha
13 Oct 1841
Proof by Andrew Speagle.
Spencer, Catherine
Conner, Samuel
26 Oct 1808
Proof by John Spencer.
Spencer, Winnefiel
Blunt (or Blewet), Henry
14 Jul 1806
Proof by Francis Spencer.
Sprout, Charlotte
Taylor, Joseph W.
21 May 1852
Steel, Mary
Griffing, William
3 Apr 1804
Steele, Elizabeth
Rush, Thomas
10 Dec 1807
Steele, Jean
Lightfoot, Deeston
9 Nov 1802
Steele, Nancy
Hart, John
4 Jan 1810
Steele, Peggy
Irwin, William
10 Aug 1809
Stephens, Anna
Draper, John
10 Jan 1843
Proof by Lewis Stephens.
Stephens, Artimissa Y.
Yelton, Anthony W.
22 May 1877
He age 27, she age 20. To be married at Nathaniel's Stephens'. Married by H.P. Thompson.
Stephens, Elenor
Lancaster, Benjamin
5 May 1813
Proof by brother, Thos. Stephens.
Stephens, Rachiel
Crail, John
25 Oct 1799
Stephens, Rosa J.
Yelton, Charles G.
21 Sep 1858
Married by George Fisher. Oath by Charles G. Yelton & J.S. Taylor.
Stephens, Sarah
Wolfe, William
30 Oct 1834
Consent of her father, Samuel Stephens.
Stephens, Victoria
Blackburn, M.D.
27 Oct 1878
Bond date 26 Oct 1878. Groom's father gives personal consent. She age 20. To be married at Thomas Stephens'. Married by Rev. M. Lummus; witnesses Wm. Wolf & Hayden Gardner.
Stern, Catharine L.
Garrard, James
7 Nov 1842
Sterne, Harriett
Monroe, William
21 May 1836
Sterne, Susan M.
Ingels, John
22 May 1822
Proof by Hannah Coppage.
Stettler, Roberta J.
Ashcraft, Donald H.
23 Nov 1940
Stevens, Catherine
Lancaster, William
10 Apr 1838
Stevens, Elizabeth
Hoard, William
16 Oct 1843
Oath by John Draper.
Stevens, Franky
White, John
20 Mar 1817
Stevens, Henrietta
Crail, Lilburn
15 Mar 1824
Stevens, Nancy
Stevens, Lewis
16 Aug 1830
Stewards, Effy
Stewart, Lewis
17 Oct 1811
Stewart, Anne
Nicholson, Robert
26 Apr 1810
Proof by James Stewart.
Stewart, Catharine
Clifford, Charles
18 Nov 1839
Stewart, Jean
Adams, Aaron
25 Sep 1805
Both formerly married.
Stewart, Mary
Crook, John
14 Jan 1808
Proof by Henry Highfill.
Stites, Elizabeth
Nelson, William
11 Apr 1815
Stites, Margaret
Rollins, Michael
14 Dec 1824
Stites, Nancy
Adams, James
7 Sep 1809
Consent of her father, William Stites.
Stoker, Hannah
Harris, Brockman
23 Mar 1821
Proof by Chas. Baless.
Stone, Daritha
Limerick, James
2 May 1843
Stone, Ethel
Moore, Chas. H.
Jul 1911
Stuart, Elizabeth
Forsythe, peter
8 Sep 1831
Consent by her father, Wm. Stuart.
Stutler, Roberta J.
Ashcraft, Donald H.
23 Nov 1940
Sullivan, Mary A.
Ashcraft, David M.
22 Dec 1904
He age 27 of Pendleton Co.; she age 15 of Pendleton Co. License date 21 Dec 1904.
Sullivan, Mollie
Ashcraft, Homer
25 Jan 1888
He age 27 of Pendleton Co.; she age 22 of Pendleton Co. License date 28 Jan 1888.
Swiger, Elizabeth
Fitzwater, George
21 Jul 1824
Proof by Christopher Price.
Talbott, Frances Ann
Phinney, Martin
12 Oct 1834
Proof by Jeremiah Talbott.
Talbott, Mary
Carter, Alden
5 Mar 1836
Proof by Martin Pheney.
Talor, Polly
Yelton, Samuel
25 Dec 1823
Tate, Lydia
Crail, Absolom
31 May 1804
Taylor, Alice
King, James F.
18 Jan 1911
Taylor, Amanda
Ware, W.F.M.
12 Jun 1862
Taylor, Amelia
Norris, George
28 May 1838
Taylor, America
Hampton, Robert
2 Jan 1849
Taylor, Ann
Zinn, Joseph
19 May 1818
Proof by James Taylor.
Taylor, Anna
Halmes, Virgie
16 Nov 1916
Taylor, Anna G.
Barton, William
12 Nov 1905
Taylor, Anna L.
Clark, J.W.
18 Dec 1894
Taylor, Annie E.
Riggle, Joseph
23 Oct 1873
Taylor, Belle
Casey, G.S.
1 Jun 1882
Taylor, Bertha F.
Weaver, Ernest C.
18 Mar 1906
Taylor, Bettie A.
Ewing, Elmer
13 Jan 1891
Taylor, Dolley
Buskirk, Thomas
27 Oct 1808
Consent of father, Robert Taylor.
Taylor, Duranda
Beckett, Woodford
29 Jan 1832
Proof by Jno. Bird.
Taylor, Edith
Yelton, Jefferson D.
24 Jun 1899
He age 30, she age 20, both of Pendleton Co. License date 23 Jun 1899.
Taylor, Elizabeth
Taylor, George
29 Mar 1802
Taylor, Elizabeth
Childers, Robert William
20 Mar 1806
Taylor, Elizabeth
Garrard, Anderson D.
23 Apr 1842
Taylor, Elizabeth
Dunahoe, Edward
17 Jan 1855
Taylor, Ellen
Lemmons, S.B.
28 Jun 1871
Taylor, Emelia
Norris, George W.
31 May 1838
Taylor, Emily J.
Shoemaker, Newton
23 Jan 1862
Taylor, Essie
McClanahan, Charles
19 Jul 1911
Taylor, Esther
Lewis, Reece (or Pierce)
8 Feb 1821
Taylor, Ester
Bryant, N.B.
12 Apr 1864
Taylor, Ettie
Baird, Jesse F.
5 Feb 1888
Taylor, Felicity A.
Taylor, John B.
14 Oct 1883
Taylor, Frances M.
Salmon, Owen A.
28 Jul 1867
Taylor, Georgia Mae
Biddle, Kenzie B.
19 Dec 1944
Taylor, Gypsy J.
Sloneker, A.F.
28 Dec 1898
Taylor, Harriet
Williams, John T.
20 Mar 1879
Taylor, Hellena A.
Green, W.H. Jr.
1 Feb 1870
Taylor, Ida E.
King, Silas
6 Dec 1900
Taylor, Isabel
Jackson, James H.
8 Jun 1893
Taylor, Juda
Yelton, John Jr.
29 Jan 1829
Taylor, Judith F.
Tharusberry, Bealie
6 Mar 1910
Taylor, Lattie
Harcum, Herbert
27 May 1916
Taylor, Laura
McClure, James
20 Nov 1884
Taylor, Liza
Taylor, J.E.
24 Jan 1898
Taylor, Lucinda
Montgomery, Thomas I.
14 Jun 1847
Taylor, Lucinda
Hedges, Frank
27 Nov 1888
Taylor, Maggie E.
Monroe, John W.
24 Jun 1886
Taylor, Margaret
Highfill, Leonard
26 Jul 1810
Consent by father, Robt. Taylor.
Taylor, Margaret
Shoemaker, Alexander
29 Oct 1835
Proof by Joseph Taylor, father.
Taylor, Margaret
Sharp, Richard
17 Dec 1835
Proof by James Pribble, guardian.
Taylor, Martha
Ammerman, Daniel
31 Jan 1822
Proof by Leonard Highfill.
Taylor, Martha
Carter, Jackson
15 Jul 1869
Taylor, Martha A.
Edwards, J.T.
7 Nov 1871
Taylor, Martha A.
Dennis, Abraham
12 Sep 1888
Taylor, Martha M.
Burke, Thomas
5 Mar 1867
Taylor, Mary
Highfield, Jeremiah
13 Dec 1804
Taylor, Mary
Conley, Joel J.
9 Nov 1865
Taylor, Mary A.
Deatherage, G.N.
24 Dec 1889
Taylor, Mary F.
Daugherty, Obediah
8 Feb 1877
Taylor, Mary Inez
Bush, William Frank
10 Nov 1915
Taylor, Mary J.
Miller, C.W.
15 Aug 1877
Taylor, Mary K.
Tungate, Lewis A.
24 Jan 1920
Taylor, Mary M.
Greene, Julius C.
11 Sep 1914
Taylor, Matilda A.
Dunaway, James E.
14 Jan 1868
Taylor, Matilda S.
Dennis, William H.
16 Nov 1882
Taylor, Mayme L.
Haney, G.S.
24 Dec 1879
Taylor, Melissee
Newkirk, Charles
13 Nov 1851
Taylor, Mollie E.
Casey, Elijah
2 Oct 1881
Taylor, Myrtle
Viers, William
18 Dec 1910
Taylor, Nancy A.
Luke, W.H.W.
1 Mar 1866
Taylor, Nancy A.
Smith, Alonzo
31 Oct 1872
Taylor, Nancy Hull
Rickey, William J.
25 Oct 1828
Taylor, Nancy Jane
Louderback, John
25 Nov 1875
Taylor, Nellie E.
Martin, Madison
30 Oct 1914
Taylor, Nora
Wright, Charles L.
31 Dec 1905
Taylor, Nora
Calvin, Clark
5 Aug 1915
Taylor, Olive
Sharp, Charles
23 Sep 1906
Taylor, Ora
Medecke, George
23 May 1914
Taylor, Polly
Yelton, Samuel
25 Dec 1823
Proof by Horatio Willett. Married by Rev. John Taylor.
Taylor, Sally
Williams, Enoch
20 Oct 1832
Proof by Danl. W. Yelton.
Taylor, Sarah
Taylor, Ferdinand
28 Jul 1838
Widow.
Taylor, Sarah
Simpson, Thomas R.
2 Aug 1842
Taylor, Sarah B.
Tucker, Charles N.
6 Mar 1889
Taylor, Sarah H.
Plunkett, Robert
27 Apr 1864
Taylor, Sarah J.
Cherry, Nicholas
17 Feb 1858
Taylor, Sarah Kirby
Taylor, Ferdinand
29 Jul 1838
Taylor, Sophronia
Zeine, Hiram
10 Jan 1827
Taylor, Susanna
Barey, William
16 Feb 1809
Thatcher, Sarah
Irvin, Thomas
19 Aug 1818
Proof by Jos. Thrasher.
Thomas, Isabella
Taylor, Elijah
11 Apr 1839
Thomas, Marann
Keith, John D.
11 Dec 1834
Proof by Saml. Thomas.
Thomas, Mary
Daniel, Enos
4 Sep 1821
Widow of Jas. Thomas, dec'd.
Thomas, Zerelda S.
Wilson, James
28 Jan 1830
Proof by Saml. G. Menzies.
Thomason, Alice
Taylor, Robert
19 Mar 1829
Thomason, Lucy
Parker, Timothy W.
22 Dec 1805
Proof by John Thomason.
Thompson, Caty
Moor, James
12 Apr 1814
Thompson, Nancy Ann
Hazelwood, Willis
Oath by Martin Thompson.
Thompson, Sarah
Moore, Benjamin
18 Feb 1830
Proof by Gilbert Thompson.
Thornberry, Bessie
Taylor, George D.
6 Aug 1920
Thornberry, Mary
Willis, rice
24 Apr 1839
Thornberry, Susan
Bishop, Charles
13 Aug 1840
Thornton, Nanny S.
Bush, Simeon
30 Jan 1837
Thornton, Prudence
Blackburn, Joel
20 Jan 1825
Thrasher, Ann
Miller, Gideon
14 Apr 1817
Thrasher, Elizabeth
Hendricks, Daniel
21 Dec 1809
Thrasher, Elizabeth
Miller, William
23 Apr 1816
Thrasher, Elizabeth
Fugate, Richard I.
26 Apr 1841
N.W. Beckett gave guardian's consent.
Thrasher, Jane
Beckett, Nelson W.
16 Aug 1832
Widow of Stephen Thrasher.
Thrasher, Nancy
Mullins, Stephen
8 Apr 1802
Thrasher, Rachel
Daugherty, Benjamin
14 Aug 1817
Thrasher, Sally
Bush, James
8 Mar 1820
Thrasher, Sarah
Balew, Thomas
9 Jun 1808
Proof by being a widow of Elijah C. Balew.
Thrasher, Sarah
Daugherty, Jonathan
15 Jun 1824
Tomlin, Alsy
Price, Squire
17 Oct 1838
Proof by Wm. Tomlin
Tomlin, Rebecca
Arnold, John
10 May 1836
Proof by Elias Arnold, Alex Moore & Rebecca Tomlin.
Tomlin, Sarah
Smith, Thomas
3 Nov 1825
Tompson, Caty
Moor, James
12 Apr 1814
Tonget, Lucinda
Seward, Daniel Jr.
2 Apr 1818
Tucker, Catherine Jane
Anderson, William
14 Mar 1842
Tucker, Elizabeth A.
Taylor, Robert H.
22 Oct 1840
Oath by A.D. Taylor.
Turner, Elizabeth
Smith, Robert D.
22 Dec 1818
Widow of Francis Turner, dec'd.
Turner, Levina
Hix, Henry
29 Aug 1825
Turner, Lucinda
Piner, Thos. A.
23 Aug 1843
Turner, Mary
Bryan, William
12 Dec 1799
Turner, Mary
Mullins, Fountain
31 Jul 1810
Turner, Mary Ann
Wallace, William
23 Jan 1841
Proof by James Wallace.
Turner, Mary Thomas
Levengood, George
8 Nov 1843
Turner, Nancy
Monroe, William
23 Dec 1802
Consent of John Turner.
Turner, Nancy
Fugate, E.M.
5 Dec 1834
Proof by John Wallace.
Turner, Nancy
Lancaster, Benj.
2 Aug 1837
Tyler, Susannah
Barey, William
16 Feb 1809
Proof by William Clark.

Problems or bad links should be reported to the webmaster.
NOTE: These records have been transcribed from several different sources, either by us or by other researchers and provided as a starting point to assist you in your research; we've verified as many as we could, but be aware that there may be errors (either mis-spellings on the original records, almost illegible writing on the records, and/or typing errors on my part), so make sure to double check them prior to assuming they're "the gospel truth". We will never deliberately include erroneous information in any part of this site.

These records have not been copied by either of this site's coordinators from other sites, as has been implied by some. Sources have included records from the E.E. Barton research files, military records, newspapers, microfilm and/or compiled lists that were provided by family members and other researchers. If you have records that you'd like to see added to this site, please contact either Sherri or Suzanne and we'll be glad to add them to this collection.
©Copyright 2005-2015 by Pendleton County Genealogy Project All files on this website are copyrighted by their submitter and creator. They may be linked to, but may not be reproduced on another website or in any other form, without specific permission of the submitter, owner, publisher and this site moderator. Although public records are as such not copyrightable, the manner in which they are presented, including the notes, comments, etc. are. The information on this site is provided free of charge, by volunteers, for your personal use only.