to
Adair County, Kentucky
2002 is this county's BICENTENNIAL!!!
Celebrate with US!
For information on what all is happening, click here!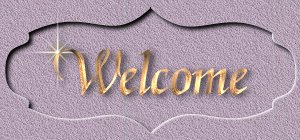 ---
This site is best when viewed with Internet Explorer.
You are listening to "Sentimental Journey" . You may turn the music off by clicking on the square button.
---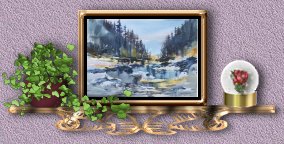 - Our History -
Adair was the 44th Kentucky county formed, created from Green County on December 11, 1801 and named for General John Adair. It is located in the eastern Pennyrile region and western Appalachian areas of the state. The elevation in the county ranges from 585 to 1120 feet above sea level. The main waterway is the Green River and its tributary Russell Creek. This county runs along the Cumberland and Great Lakes Trail. Adair County's nearest neighbors are, Casey County, Cumberland County, Green County, Metcalfe County, Russell County & Taylor County.
In 1990, the county population was 15,360 in a land area of 406 square miles, an average of 37.8 people per square mile. The county seat is Columbia.
Noted residents included: Thomas Bramlet, Governor of KY; Colonel Frank Wolford, James R. Hindman (Lt. Gov), Colonel William Casey, Jane Lampton Clemens (mother of "Mark Twain."), and author Janice Holt Giles.
Marriage and land records are available from 1802.
More about the History of Adair County...
Adair County History from the March Issue of The Kentucky Explorer. This wonderful article is compliments of Carlis B. Wilson.
---
You are visitor
since March 12, 2001
---
"New research information or content was last added to the Adair County Web Site on Tuesday, June 11, 2002 "
---
Now you can search our site for the information you need!
---
ADAIR COUNTY GENEALOGICAL SOCIETY
P. O. Box 613, Columbia, KY 42728
Membership is $10 per year which includes its quarterly publication: The Adair County Review. Membership is open to anyone interested in the preservation of history in Adair, Casey, Cumberland, Green, Metcalfe, Russell, and Taylor counties in KY. Meetings are held the 1st Monday of each month at 7:00 p.m. in the Adair County Public Library, 307 Greensburg Street, Columbia, KY 42728.
The Adair County Genealogy Society is now Online! Please check out this wonderful resource at: http://www.rootsweb.com/~kyacgs/index.html
Adair County is proud to be a member of the KyGenWeb and the USGenWeb. If anyone is interested in becoming a participant in the KyGenWeb, please contact the Kentucky State Coordinator, Nancy Trice.
Please Sign Our GuestBook!
Thank You for signing Our Book. This way, I will know what our researchers would like to see on their site!
---
Hello, my name is Suzanne Shephard, and I am the county coordinator for Adair County, Kentucky. My sincerest gratitude to everyone who has submitted research, photos etc. You have turned this site around! If you have any questions or would like to submit research information, you can contact me or our new Assistant Coordinator, Angella Watson!

---
Our Adair County Photo Album
Please submit your ancestor's photos for addition into this album. Everyone loves to look at pictures!
Adair County "Brick Wall" Ancestors
click on

the bricks!
If you want to add your "elusive ancestor" to our brickwall, please contact me. And if you see a query on this page and you can help that person, please do! That act of kindness may be repaid someday for you!
---
Adair County African-American Records
---
---
Genealogy Books
Available for Adair County Research

The Civil War Papers & Depositions of James E. Leftwich!
---
Join the Adair County Mailing list!
Click to join this email list. Please note, this link is only for subscribing to the list. Once you have subscribed, you will be sent instructions on how to post messages to the list, change the way you receive the list and how to unsubscribe as well.
Now adding Marriages of 1802-1840!
September 11, 2001
..."Our Hearts are with you."
This County is dedicated to a man, who followed his dream... and made it a reality.
| | |
| --- | --- |
| | In Memory Of : JEFF DONALD MURPHY, 1947 - 2001, of Redmond, Deschutes County, OR, born in Bowling Green, Warren Co., KY, son of Powell Davis Murphy and Marjorie (Morrison) Murphy. Jeff was the founder of the KYGenWeb, USGenWeb, USBIOGRAPHIES and co-founder of KYBIOGRAPHIES. |
Copyright © 2001, 2002 Suzanne Yelton Shephard
No part of this website may be reproduced in any form without written permission from it's submitter, owner, publisher and moderator. All rights reserved.