Cemeteries A - J
Family Group Sheet Form On-Line
Henry County Local Newspaper Online
How To Research Your Genealogy NEW
Kentucky Explorer Magazine - Online
Ordering Vital Records from KY
The Host of this Site Is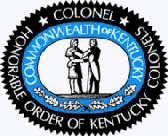 An Honorary Kentucky Colonel
Commissioned March 4, 1974

Henry County Awards
Hello, my name is Suzanne Shephard, and I am the County Coordinator for this KYGenWeb site. Please feel free to contact me at any time. Contributions of material are always welcome anytime too! Just let me know! Also, please let me know if you find any broken links, incorrect email addresses or missing pages.
Anyone interested in adopting a Kentucky county, please contact Sherri Hall Bradley, KYGenWeb State Coordinator.

Special Announcements:
---
---
Do You Facebook?
Kentucky History and Genealogy Network-Facebook Groups

Kentucky History and Genealogy Network is a free resource representing thousands of people wishing to identify and connect with their Kentucky roots.

kentuckyhgn.org

Click on the map to visit this site (you must have a Facebook page)

Kentucky History and Genealogy Network is not associated with any genealogical, historical, or governmental organization. We are independent and volunteer-based.
---
We now have hundreds of Obits... check them out!
---
The Henry County Historical Society has a new email address:

---
Search This Site
Genealogy Search Engines LINK. It's sort of like Cyndi's List, only for surname searches!
---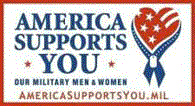 ---
You are visitor
since July, 2000.
---
Design & Copyright © 2000 - 2013 - Suzanne Yelton Shephard, as coordinator and intermediary for this Henry County, KYGenWeb site, and it's contributors. All rights are reserved. This information may be used by libraries, genealogical societies and personal researchers; however, commercial use of this information is strictly prohibited without prior permission of the owners of this material. When copied for non-commercial and personal use, this copyright notice should appear with the information.
NOTICE: Should anything unexpected happen to me and I am no longer able to fulfill my obligations as Coordinator of this KYGenWeb
site, I want it known that all contributions and contents of this website are to become the responsibility of the State Coordinator of the KYGenWeb
Project. This web site's material will always remain free to researchers and will never be sold.
Suzanne Shephard, Henry County Coordinator